A new ordinance in Los Angeles aims to reduce children's exposure to cannabis ads, with implementation occurring within the next month.
The law's purpose is to ban cannabis ads within 700 feet of areas likely to be occupied by minors.
As this Op-Ed in the Los Angeles Times points out, the distance from such areas is slightly over the measured equivalent of two football fields.
The ordinance includes different types of cannabis ads that will be restricted by this ordinance, including, but not limited to "temporary signs on temporary construction walls, a poster, placard, device, graphic display, or any other form of commercial advertising for Cannabis, Cannabis Products, or Cannabis Activity."
The ordinance entails that the location restrictions on public cannabis ads are not to come within 700 feet of "any School, Public Park, Public Library, Alcoholism or Drug Abuse Recovery or Treatment Facility, Day Care Center, and Permanent Supportive Housing [facility]."
Dr. Elizabeth D'Amico, who penned the LA Times Op-Ed, supports the ordinance's proposition. She explains that the exposure of cannabis ads on young people increases its likelihood use and the subsequent positive reception of it.
D'Amico, who conducted a study spanning over the course of seven years, documented the experiences of over 6,500 adolescents in the Southern California region. As time progressed, D'Amico and her team of researchers noted that the number of cannabis advertisements that adolescents claimed exposure to nearly tripled from 2010 to 2017.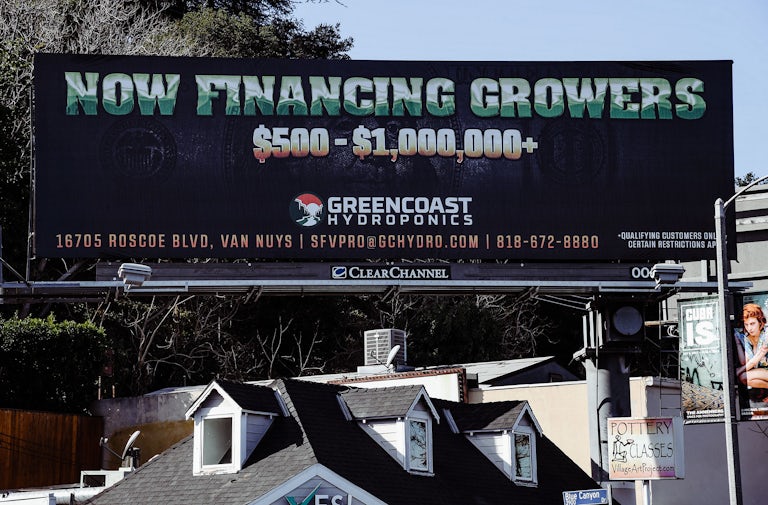 According to D'Amico, some cannabis ads encouraged consumers to use cannabis as hangovers cures, stress alleviation, or to promote relaxation.
"Results suggest that exposure to MM advertising may not only play a significant role in shaping attitudes about marijuana but may also contribute to increased marijuana use and related negative consequences throughout adolescence," as D'Amico claimed in the conducted study.
Another study conducted in 2017 by Hongying Dai, a researcher from Children's Mercy Hospital in Kansas City, Missouri, reviewed data detailing the estimated exposure to cannabis ads and subsequent use from 2014 and 2015 Monitoring the Future surveys, which arrived at a similar conclusion.
These findings are not surprising, as the cause-and-effect relationship between advertisements and consumers is the fundamental nature of marketing. 
It's the reason advertisers worldwide continue to spend billions of dollars per year on ads. One article in the Journal of Consumer Research even suggests that it's impossible to remain unaffected by advertising and that exposure to advertisements can be used to predict consumer habits.
The city of Los Angeles had already implemented a similar ordinance for alcohol and tobacco advertising in 1998, which saw bans on advertising within 1,000 feet of residential areas, parks and places dedicated to children.
The ordinance for cannabis ads is scheduled to go into effect on July 23rd, in Los Angeles, California.