The Green Gorilla Smoke & Vape Shop in Amarillo, Texas, was raided by the Drug Enforcement Agency (DEA) on July 23. According to local reports, the store's CBD inventory was confiscated.
Ryan Brown, a lawyer for the Green Gorilla, says that the store's owners intend to sue to get their property back. Police also confiscated $170,000 from one of the store owner's homes.
"This stuff is available at Wal-Mart, Natural Grocers, Amazon, everywhere," Brown told the Amarillo Pioneer. "They basically took legal medicine and $170,000 from these guys."
The Amarillo Police Department confirmed that the raid took place, but the DEA would not provide further comment when questioned by local news sources.
The use of CBD for medical purposes was legalized in Texas in 2015. But as the Green Gorilla learned, the law is widely considered to be one of the strictest in the country, only offering relief to a handful of qualifying patients and illnesses after all other alternatives have been exhausted.
Only three dispensaries have been licensed to sell CBD in Texas, but, as Brown pointed out, several retailers carry products which contain CBD.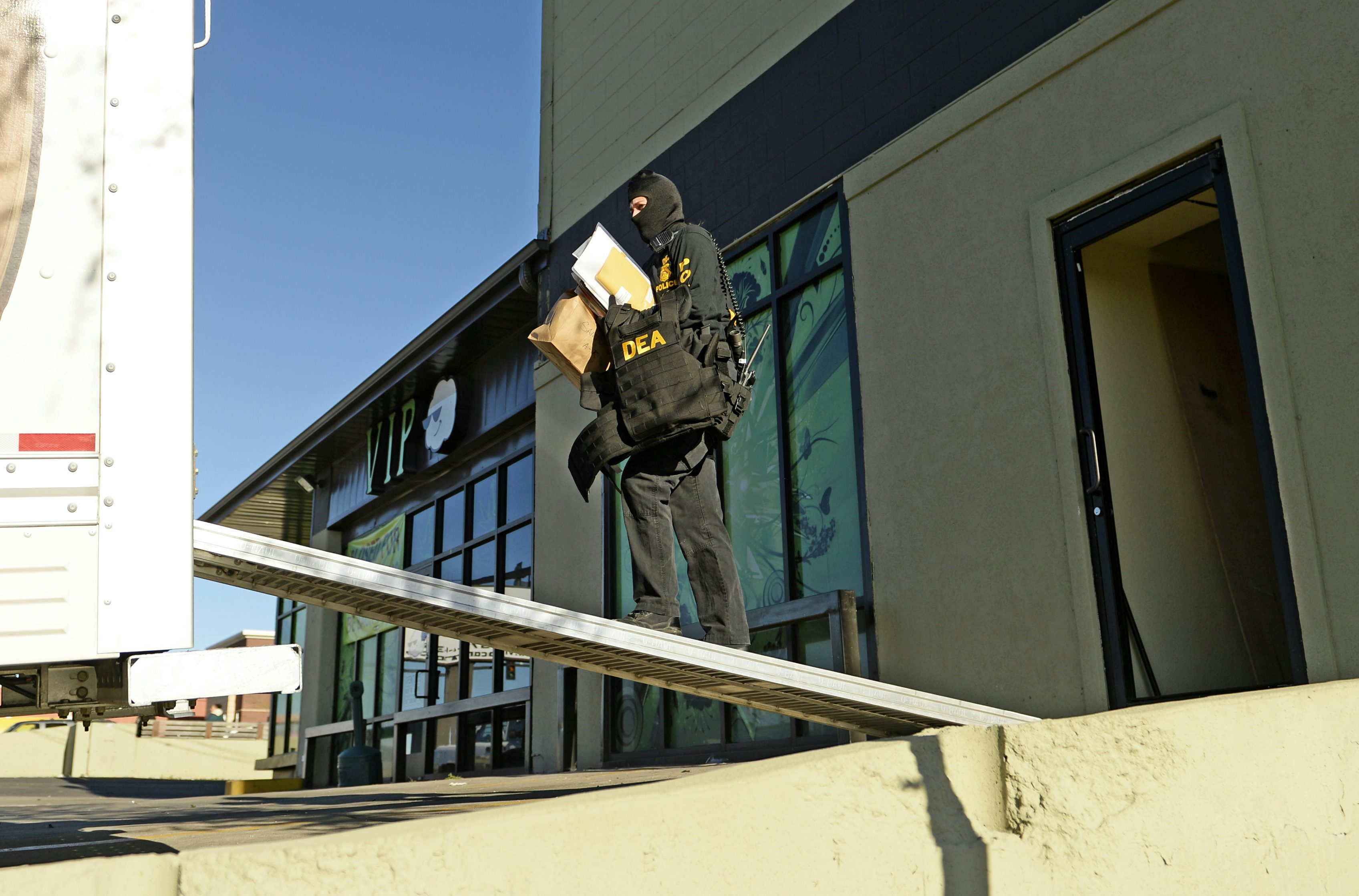 In April, the Texas Department of State Health Services announced that health inspectors had the right to confiscate CBD products from stores.
Texas CBD shops have been operating within the same legal grey area as other CBD producers across the country. In 2014, the Congress legalized the growth of industrial hemp for research purposes, and that law has been used as a gateway to what many are claiming is a legal market for CBD products derived from industrial hemp.
However, CBD—a non-psychoactive molecule found in cannabis—is still federally banned under the Controlled Substances Act, and law enforcement officials have insisted that the 2014 bill hasn't changed that.
As for Amarillo's Green Gorilla, the raid did not appear to get them down.
"Hopefully, this is just a temporary setback and things will be back to normal soon," the Green Gorilla management wrote in a Facebook post, noting that they would still be open for business.