When Marc Emery went to jail in 2009, he was probably the most famous marijuana activist in Canada, maybe the world. Over a decade, Emery, dubbed the "Prince of Pot," sold around 15 million dollars worth of seeds, and about 70 percent of them went to the U.S., where selling seeds was, and is, illegal.
Eventually, Canada extradited him to the U.S., and while he served a five-year sentence in federal prison, his wife Jodie picked up the mantle as one of Canada's leading marijuana activists. Jodie even attempted to run for political office in Vancouver but was denied a nomination by Canada's Liberal party.
Then, in March of last year, as Canada was discussing recreational legalization, the country's "Prince and Princess of Pot" found themselves in trouble with the law again. Their dispensaries across Canada, called Cannabis Culture, were raided by police in a highly-publicized sting called "Project Gator."
For a while, it looked like the Emerys may go back to jail. But last month, hardly covered by the news media, the Emerys got off with only fines. The Emerys made hundreds of thousands—maybe millions—of dollars from their dispensaries. They also regularly attended events and protests as some of the most important faces of Canada's legalization movement.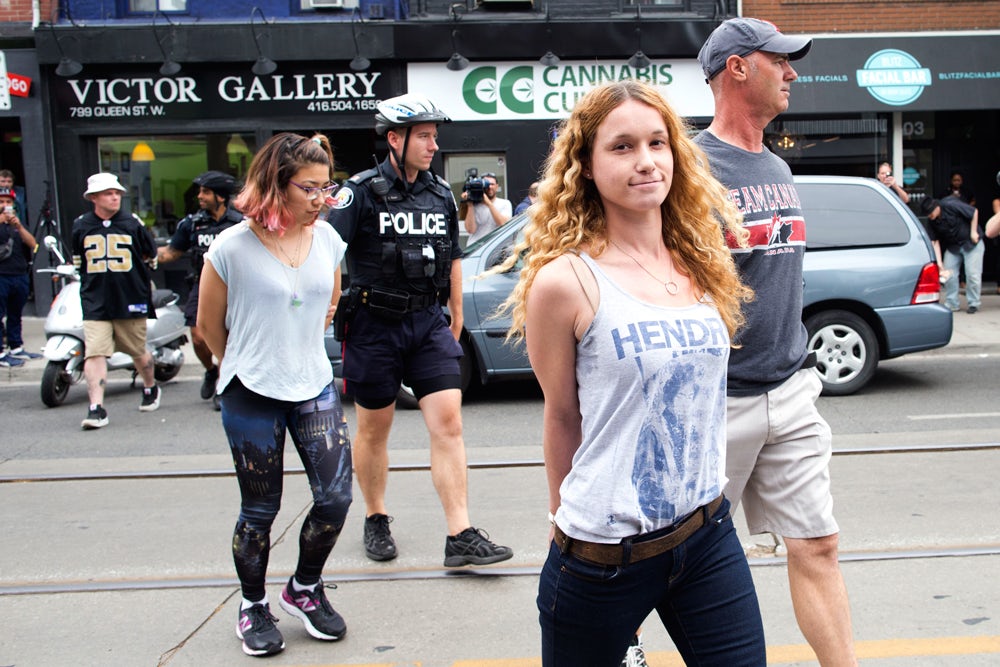 Jodie and Marc Emery will each pay $150,000 dollars. Erin and Christopher Goodwin must pay $13,000 for their role as owner-operators of a Cannabis Culture franchise. And Britney Guerra, another dispensary operator, must pay $5,000 dollars.
In Toronto, privately-owned dispensaries are illegal but mostly tolerated by police. But the Emerys' high profile meant that police paid particularly close attention to what they were doing. And when Toronto police crackdown, they crack down hard.
Two years ago, a similar investigation led to 90 arrests and more than 250 charges in a single day. Originally, Project Gator included charges for 17 additional people, mostly employees at Cannabis Culture dispensaries. A stipulation fought for by the Cannabis Culture owners and operators was to drop all charges against the 17 workers.
So, even though some of Canada's biggest weed personalities can no longer work in dispensaries, more than a dozen people won't have life-altering criminal charges on their records. Meanwhile, "the Prince of Pot" is taking his passion to Uruguay, the first country to fully legalize marijuana, and other parts of South America that are currently debating an end to prohibition.