If the federal government legalized marijuana, the industry would generate $132 billion in tax revenue, according to a new study. The numbers are based on a 15 percent retail sales tax, payroll tax deductions and business tax revenue. This breaks down to $51.7 billion between 2017 and 2025 in sales tax alone. The study was recently released by New Frontier Data, a financial consulting and data analytics firm for the cannabis industry based out of Washington D.C.
A 15 percent retail tax rate was recently applied in California after the state's legal recreational marijuana initiative was implemented on January 1st. Colorado, the first state to legalize recreational marijuana for adults alongside Washington, has the same 15 percent tax rate. Washington's retail tax rate is much higher, at 37 percent.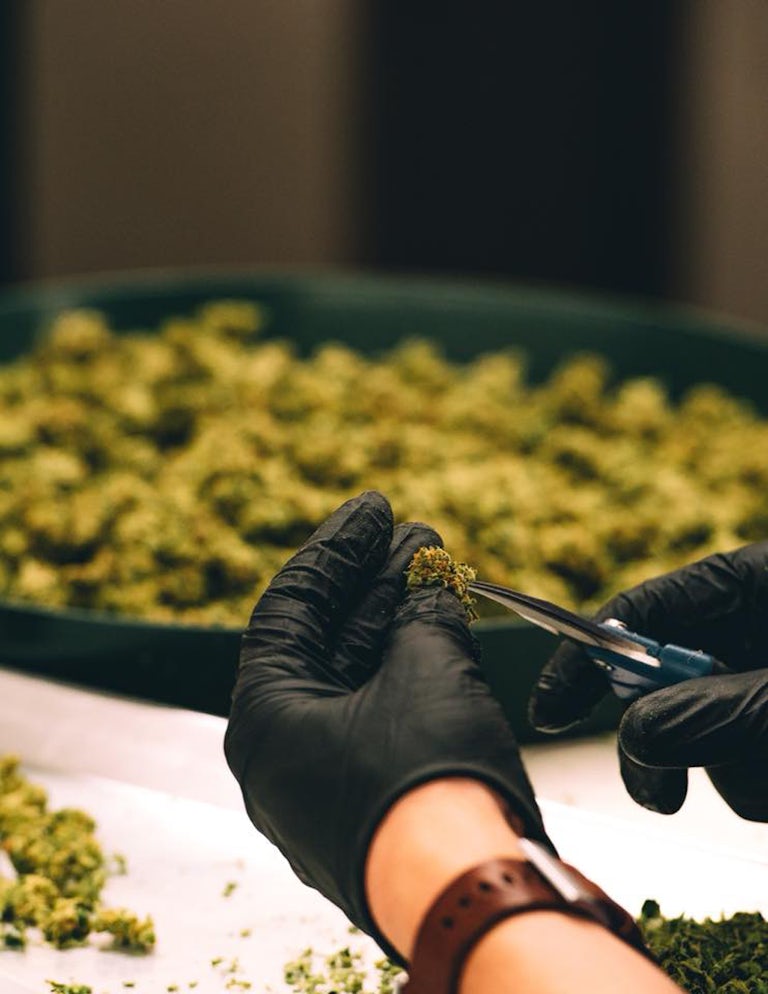 If marijuana was legalized nationally today and a standard 35 percent business tax applied, the federal government would stand to make an additional $12.6 billion this year in business tax revenue, according to New Frontier's CEO Giadha Aguirre De Carcer.
In prohibition states, this potential revenue currently remains in the hands of unregulated marijuana retailers and farmers. Local street dealers and clandestine grow operations work on a cash-only basis, making it impossible to tax their earnings. New Frontier predicts that, even if marijuana is legalized nationally, roughly 25 percent of the market will remain underground. 
If legalized this year, the cannabis industry would also generate a predicted 782,000 extra jobs coast to coast. Over the next seven years, this number would climb to over a million jobs. These jobs would include everything from dispensary "budtenders" to growers, chemists and more. If you have the right educational background, jobs in the marijuana industry can pay upwards of $200,000 per year.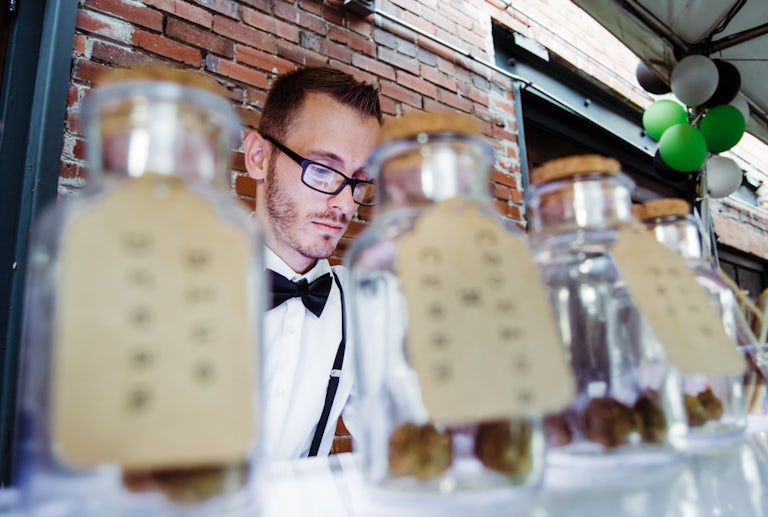 For those who voted for then-candidate Trump, one of the major expectations was that his administration would run the United States government like a business. President Trump has also claimed that he will be the "greatest job producer God has ever created." New Frontier's latest study suggests that legalizing marijuana for adult recreational use would be a savvy business move indeed.
However, the Trump administration has been notably resistant to legal marijuana initiatives, despite one of the president's campaign trail claims that he was "in favor of medical marijuana 100 percent." Attorney General Jeff Sessions recently rescinded an Obama-era memorandum that protected states' legal marijuana laws from federal interference. In a statement, Sessions said he hoped doing so would allow federal prosecutors "to use previously established prosecutorial principles that provide them all the necessary tools to disrupt criminal organizations, tackle the growing drug crisis, and thwart violent crime across our country."
Despite resistance from the federal government, many states continue to push forward with legal marijuana initiatives. So far, eight states—California, Alaska, Colorado, Oregon, Washington, Massachusetts, Nevada, and Maine—have legalized marijuana for recreational use. Colorado, Washington, and Oregon have yielded a combined $1.3 billion in tax receipts since the states legalized recreational marijuana for adults over the age of 21. By 2021, California is predicted, just on its own, to rake in $1.4 billion from recreational weed sales.