UK cannabis clubs have been allowed to flourish thanks to what they describe as the "tacit approval" of police. While cannabis remains illegal in the UK, police have largely ignored the clubs, treating them as a low-priority offense, according to The Telegraph.
The United Kingdom has over 160 cannabis clubs where users pay a nominal membership fee to meet and share cannabis without fear of prosecution. There is even an official organization for UK cannabis clubs called the UK Cannabis Social Clubs List (UKCSC).
The UKCSC is registered as an NGO and hosts a list of local clubs on its website. The organization advocates for the advancement of UK cannabis clubs and the right of UK citizens to grow and share cannabis as well as cannabis policy more broadly.
The first UK cannabis clubs launched seven years ago and, once they succeeded without being prosecuted for their efforts, many more followed. UK cannabis club members typically pay a fee of around £35 per year for membership, which gives them access to a shared space to consume and share homegrown cannabis. The chairman of UKCSC, Greg de Hoedt, of the Brighton Cannabis Club, told The Telegraph that no club has ever been raided by police.
That, according to the UK's Home Office, is a problem. Constables have directed their enforcement efforts away from the clubs, opting to target more violent crimes, but a Home Office spokesperson reminded them that, "How police choose to pursue investigations is an operational decision for Chief Constables, but we are clear that we expect them to enforce the law," The Telegraph reported.
One police official, however, thinks his colleagues should go even further in aiding the existence of the UK cannabis clubs. Arfon Jones, police and crime commissioner for north Wales, told The Guardian that, "I support a legalized and regulated cannabis market with age restrictions and the personal cultivation of a certain number of plants. It has been clear for a very long time that the so-called war on drugs has failed. I am sympathetic to the Spanish-style cannabis clubs which grow their own cannabis for regulated consumption by their members."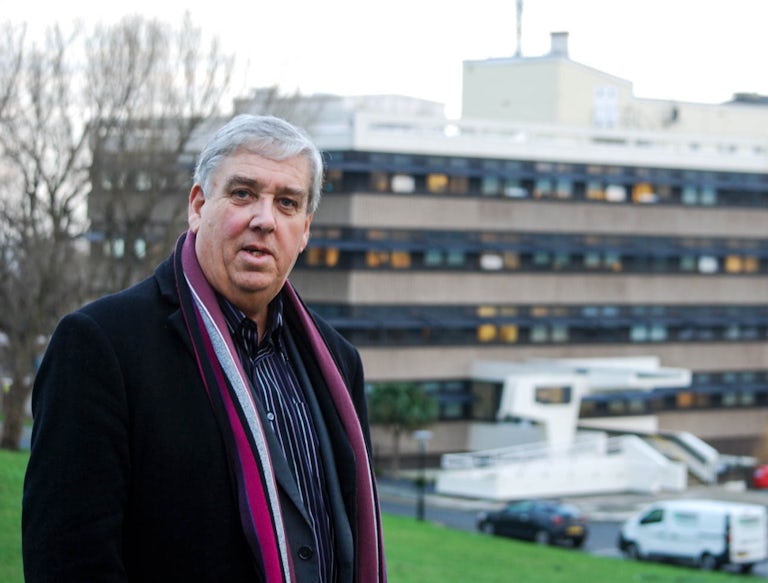 His experience working in an area with significant drug problems motivated his stance, he said. After seeing firsthand how unsuccessful law enforcement was in counteracting drug problems, he came to the conclusion that fighting substance abuse was better left to organizations other than the police.
"Saving lives by adopting sensible harm reduction measures would be a win-win for everybody," he said.
The UK cannabis clubs aren't just a way to get cannabis out of the hands of black market drug dealers, they're often a resource for medical patients. The head of UKCSC, de Hoedt, started the clubs after being diagnosed with Crohn's disease and spending six months in the United States to treat it with medical cannabis. He told The Guardian that most members of UK cannabis clubs are there for medical reasons.
"Most of the clubs are founded with at least one or two members that require cannabis medicinally, so it's a built-in ethos and understanding that cannabis helps people," he said. "Whether they like it or not, when people find out they have a medical condition that cannabis can be helped by and they look around for support, their first port of call is their local cannabis social club."
Whether those clubs will be allowed to stick around is currently up in the air. Just last month, the UK legalized medical cannabis for prescription, but there's been no movement on broader legalization thus far. A recent poll found that more than half of UK citizens are in favor of cannabis being regulated like alcohol.