It's not uncommon to see mothers pushing the limits of "acceptable" behavior to care for their children. A new group of mothers has emerged in recent years, moms who will test marijuana laws in the municipalities around them for the sake of treating their children's medical conditions, from epilepsy to cancer-related complications.
Callie Blackwell from Watton, England was one of these women. She went is currently promoting her new book, The Boy in 7 Billion, a story of how her son Deryn battled and survived both leukemia and a second, much rarer form of cancer simultaneously. Now seventeen and working towards his dream of becoming a vegan chef, Deryn stands by his mother who maintains that cannabis oil is the whole reason that he is alive.
Deryn underwent three bone marrow transplants, the Eastern Daily Press reports, each of which failed. He "was told by doctors that a fourth attempt would be his last chance," but then got an infection and was brought to hospice with a prognosis of only days to live after the drugs that had beaten his cancers eviscerated his immune system.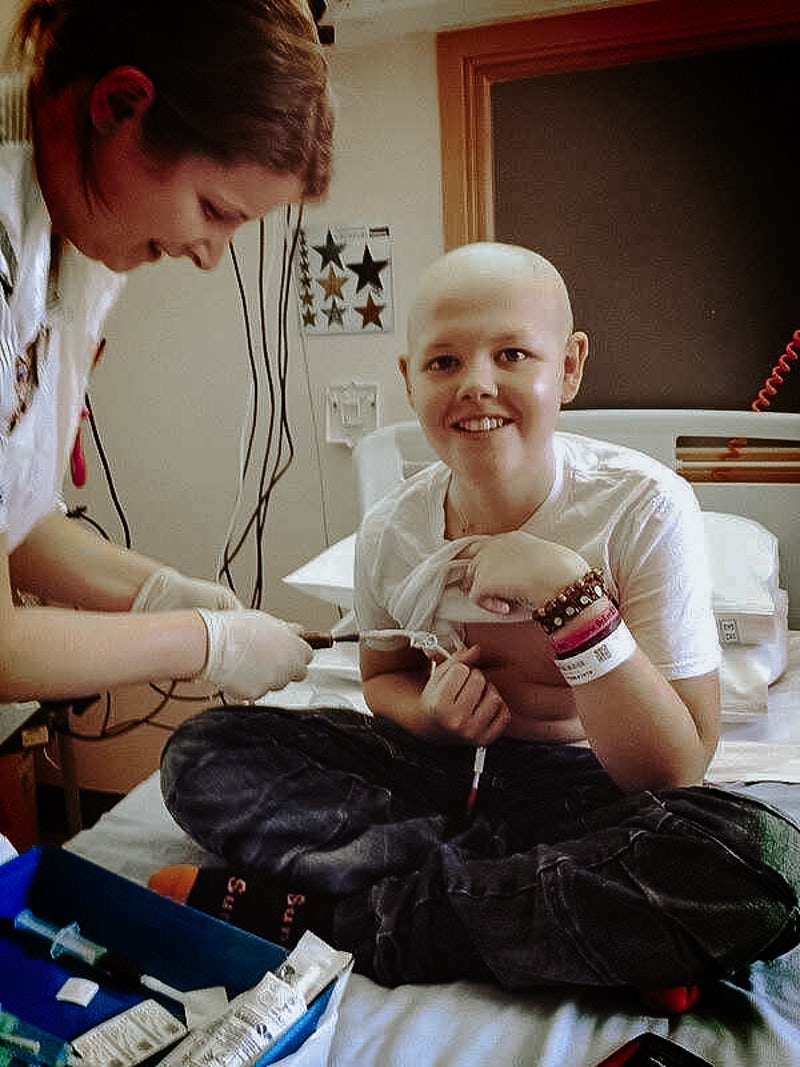 Then suddenly Deryn had something of a "miraculous" recovery, a turn which Blackwell credits to her decision to give him the cannabis oil. Blackwell told Norfolk Now,
"Some people have said I shouldn't have given him something that's illegal and non-tested and things like that, and I can understand that. But what people maybe […] don't understand is that I had got to the end of the road. We had literally tried everything that the hospital had to offer us. We had nowhere left to go."
Not only was Blackwell interested in alleviating her son's suffering, she was also concerned that he was becoming dependent upon the "anti-sickness drugs he was being given." She told the Eastern Daily Press,
"He was allowed a dose every seven to eight hours but within an hour of being given some, he would press the buzzer to call the nurses back in. […] We couldn't sit by and watch him spend his last days in a morphine fog. Enough was enough. So I went into the city and purchased a vaporizer pen. […] Deryn, of course, was excited to be trying it with the blessing of his mum and dad, but I felt anxious at the prospect of my son's under-age and illegal drug use, especially as we were in hospital. After drawing the curtains so that no one could see through the window, [my husband] handed the filled pen over to Deryn. We felt like naughty schoolkids who were having a sneaky cigarette around the back of the bike sheds. […] After 10 minutes, Deryn said that the pain had decreased a little and he felt more relaxed—the words we had been longing to hear."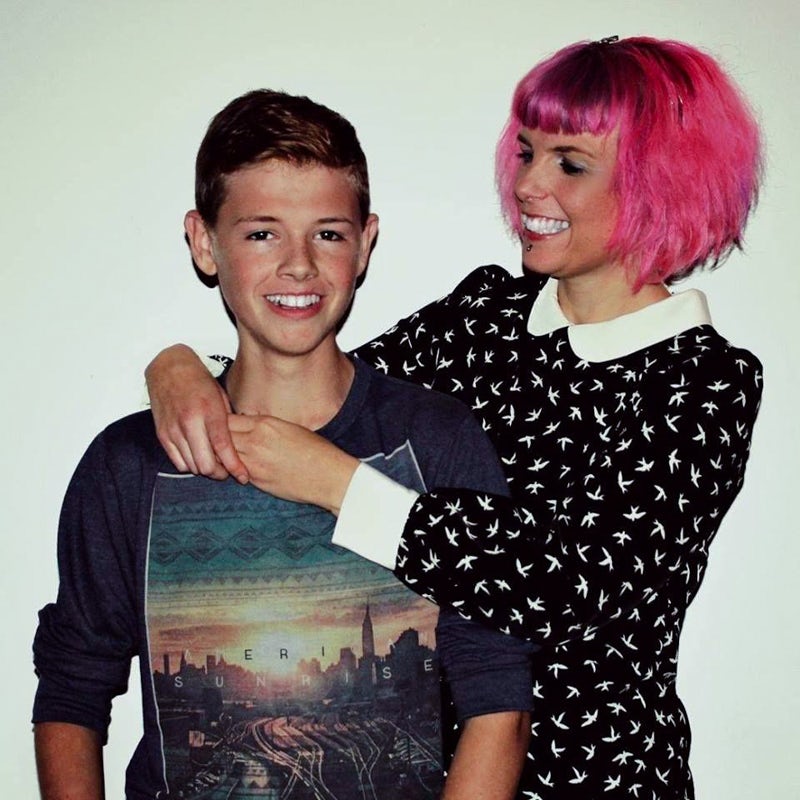 Due to immunosuppression a finger of Deryn's had died and turned black, and hand amputation was on the table; the whole thing began to heal after the cannabis use began. It was then that "doctors said they were not sure whether Deryn was dying anymore." Blackwell and her husband said nothing to doctors in order not to risk being told by authorities that the alternative treatment had to stop. Blackwell would have faced fourteen years in prison for distributing a class B drug.
Blackwell participated in protests outside of Parliament to ask "the government 'to be sensible' [and] raise publicity of the topic," saying that others needed similar access to the life-saving drug.