David Irving, defensive end for the Dallas Cowboys, recently gave a candid commentary on his cannabis use in an Instagram comment that has since been raising eyebrows.
The comment was posted on an Instagram selfie, which was captioned with the Serenity Prayer. "God, grant me the serenity to accept the things I cannot change … The courage to change the things I can … And the wisdom to know the difference,??" it read.
For whatever reason, many took the post as an opportunity to bash Irving for his cannabis use, calling him a "druggie," and ridiculing him for being suspended for "substance abuse."
He was given a four-game suspension for this "substance abuse," which according to Irving on his Instagram comments, was due to cannabis specifically. 
Medical cannabis has been found to work as a neuroprotectant, with the potential to protect and treat players from brain diseases like Chronic Traumatic Encephalopathy (CTE), which has been found to affect 99 percent of NFL players. The condition is a result of the repeated physical impacts that football players sustain and the resulting mild head injuries.
"You run into someone else full speed 60 times n see how your body feels. What would you do? Drink? Percocets? Tylenol? I chose the more natural and safer route," wrote Irving in the comments section of his photo.
Many who chose to comment seemed unconcerned about Irving's health issues and opted to criticise his choice of medication instead.
One commenter, after lecturing Irving for his behavior and suggesting he would be lucky to get a job at McDonald's, casually used the n-word in a criticism of a "black guy[s']" use of language.
Irving has previously raised his fist during the national anthem, which has become a way of supporting and showing solidarity with other NFL players' protests against the systematic and often outright racism they face in the United States.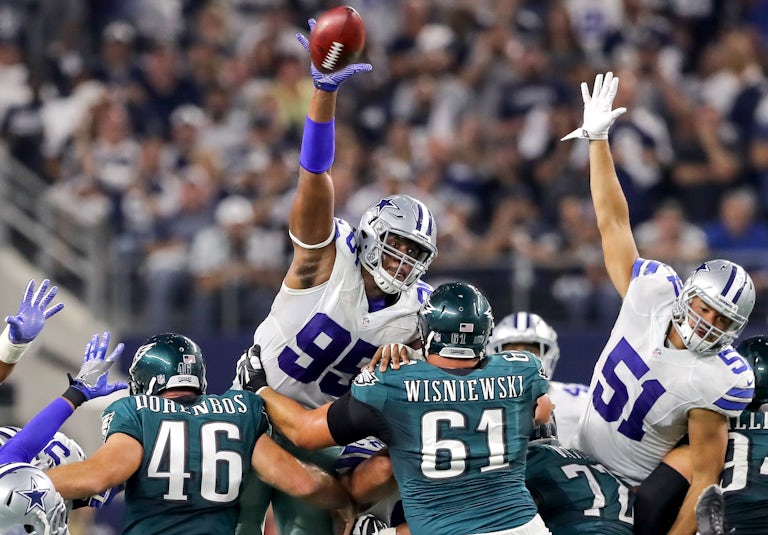 It was following this barrage of hatred and racism against Irving that encouraged him to release a statement about his cannabis use. "Y'all wanna judge n say what's right or wrong. These guys prescribe me Xanax bars, ambient, and painkillers," wrote Irving.
Many players are encouraged to take dangerous and highly addictive prescription opioids to treat their injuries. These painkillers allow players to power through the pain and stay on the field, rather than letting their bodies rest and heal properly. Fearing losing their opportunity to play in the NFL, many players agree to take these medications and end up addicted.
Irving made it clear that this is not a path he intends to walk down.
"It's natural, I'd much rather smoke weed than take all that lab made shit," continued Irving, referring to cannabis. "I'm from Cali. I've had my medical card…Also. Every game you seen me play in, I was medicated."
While Irving doesn't explicitly say what he was "medicated" with, and his statement seems to suggest cannabis, he maintained in a later post that he has to follow the NFL's rules, despite how unfair they are, because he has a family to look after.