Nothing says legendary landrace strain quite like the Sativa known as Malawi Gold. Sitting with moderate THC levels of 9%-13%, users are in for a luxurious high that feeds your mind in a significant way.
Diamonds may be a girl's best friend, but the Malawi Gold strain is a dear friend to every cannabis user out there. Known for its stimulating effects and mystical charm, these classic Sativa buds will have you feeling refreshed with a clear head and recharged with a burst of social energy. It seems like every day, we come across the almighty hybrids that are ruling the market with their unique effects, but there's something so classic about a pure Sativa.
Now, gold is usually known for its weight and wealth; however, with Malawi Gold, you can keep the rich buzz that sits with moderate THC levels of 9%-13%, as you get rid of the heavy and anxious feeling that some users detest. Bringing us a complete flavor profile that has you embracing its sweet and warm notes that are often associated with bananas, we can guarantee that Malawi Gold will reign supreme in your suburb bud collection.
Malawi Gold Terpenes: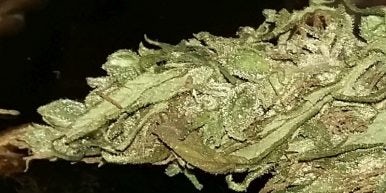 Get ready to be consumed by a mild aroma of banana and coffee beans because Malawi Gold gives you rich flavors that you'll want seconds of. Traditionally cured wrapped in layers of banana leaves, Malawi Gold is known for this fruity banana scent to accompany the tinge of berries and candy-like essence that the Malawi flower plays upon. With a subtle tasting profile of coffee beans and lemon, consumers can expect a nutty and toasty character to the citrus bouquet as they exhale this pure Sativa brilliance.
Malawi Gold's dominant terpenes include:

Myrcene: This helps users relax and tends to lead to a whole sedative state when present in large amounts.

Caryophyllene: This has a spicy and earthy smell, the perfect pairing with any sweet aroma. This terpene is believed to relieve pain.

Limonene: This has a citrus-like aroma. It is thought to reduce anxiety and stress.
Malawi Gold Effects:
Good news for novice consumers, Malawi Gold, won't weigh you down or make you anxious and paranoid. A high that is welcoming to all cannabis users, the high of Malawi Gold will leave you feeling blissful and energized. This high hits you fast with a crashing wave of cerebral liveliness that ultimately leaves you laser-focused with a sense of enthusiasm and drive.
Malawi Gold's effects include:

Uplifted

Energetic

Euphoric

Focused
Malawi Gold Medical Benefits:
Malawi Gold is best known to aid in medical conditions such as:
Depression

Chronic Stress

Anxiety

Fatigue

Nausea
With all cannabis products, it's important to be aware of some side effects that may occur during consumption:
Malawi Gold Genetics:
The Southeastern African nation of Malawi is one of the most prolific cultivators of cannabis in its region. Malawi's indigenous Sativa strain often referred to as Malawi and sometimes Malawi Gold is a legendary landrace strain recognized as an international prize, priding itself on its complex flavor profile and intense, cerebral high.
Malawi Gold Grow Info: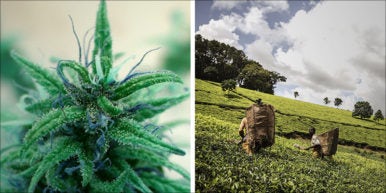 This pure Sativa can be grown indoors and outdoors and is very easy to cultivate. This bud has pyramid-shaped bright neon green super leafy nugs with red hairs and frosty amber-hued trichomes and sweet sticky resin.
Malawi Gold Flowering Time:              
The flowering time for an indoor Malawi Gold plant is approximately 70-91 days. You can prepare for harvest around late October or early November if grown outdoors.
Malawi Gold Yield:
Indoors, Malawi Gold can yield up to 600-650 grams per square meter. However, cultivators can expect a yield of up to 800-1000 grams ounces per plant when grown outdoors.
Where to Buy Malawi Gold:      
Find Malawi Gold at your local dispensary near you. Similar strains are Forbidden Fruit and Papaya.