Strawberry Lemonade is not only a tasty refreshing drink to be enjoyed under the shade of a willow tree, it's also a dope Sativa-dominant strain. Strawberry Lemonade weed is not something you would think has much popularity, but you'd be wrong. Sativas in general is gaining more popularity because it's more energizing and better to work with.
The Sativa heavy Strawberry Lemonade strain has won awards and continues to breed more beautiful buds. A cross between Strawberry Cough and Lemon OG, what more can you expect? The cannabis Strawberry Lemonade strain comes from two sativa-dominant parents. Poor thing never had a chance to become an indica, but I digress.
Strawberry Lemonade Strain Fragrance, Flavors, and Terpenes
As you might expect, properly cured Strawberry Lemonade flowers have a mostly strawberry scent that reveals notes of tangy citrus lurking underneath to brighten the overall impression. Meanwhile, grinding up these nuggets yields a dank and hash-like smell, possibly passed on from the Lemon OG parent. When burned, Strawberry Lemonade gives off an uncommonly smooth and easy to inhale smoke with a berry finish as you exhale.
Strawberry Lemonade Strain Origin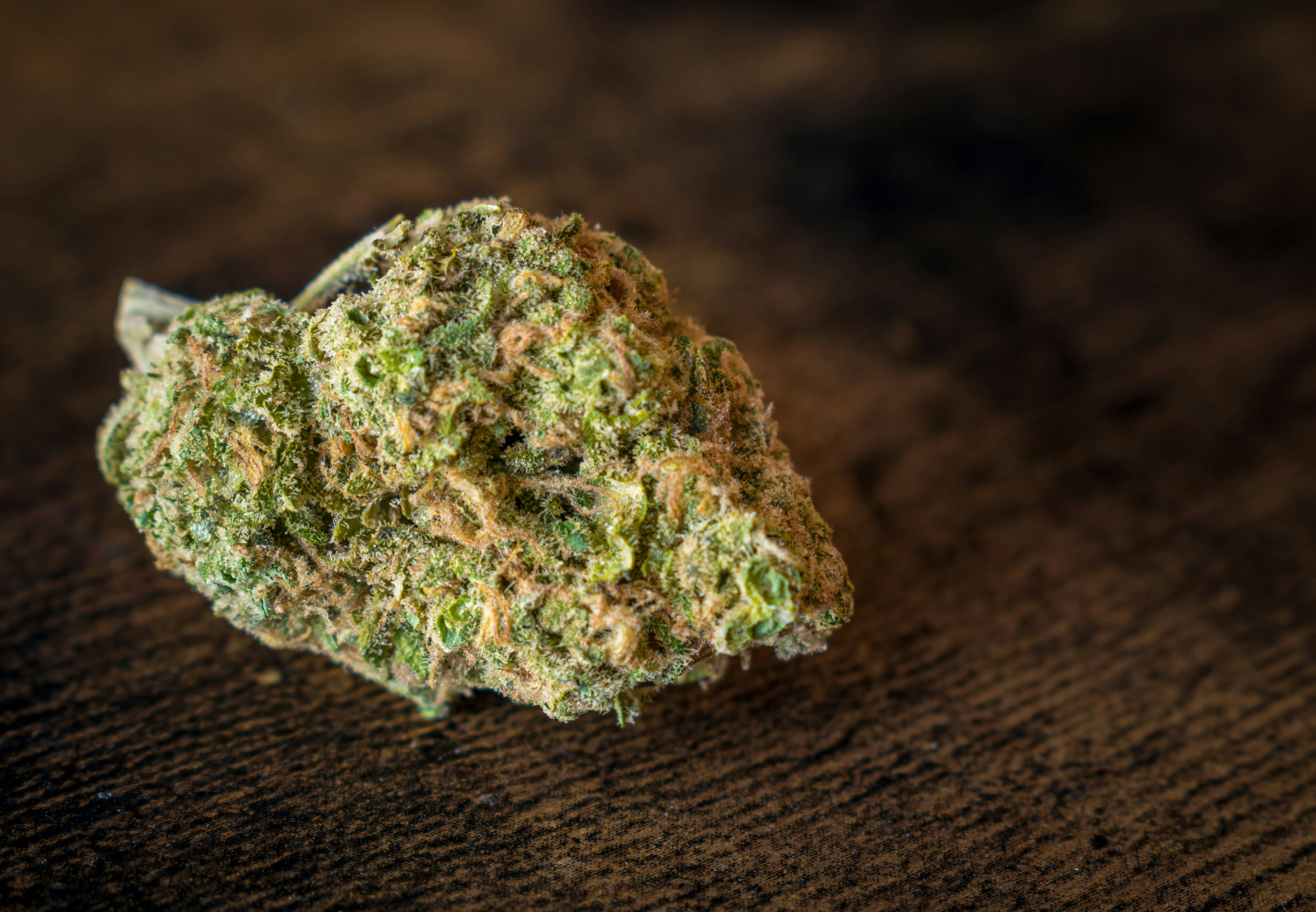 This strain comes from the lovemaking of Strawberry Cough and Lemon OG, two complex strains on their own. Strawberry Cough is best-known for its sweet strawberry smell and an expanding sensation that can even make the most seasoned stoner cough. 
This strain is a potent sativa strain with mysterious genetic origins. Thought to be a cross between Haze (Sativa) and Strawberry Fields (indica-dominant), Strawberry Cough brings the energy to its kid, Strawberry Lemonade. 
The other half, Lemon OG, is an indica-dominant strain that gives its offspring a bit of a relaxing undertone. Lemon OG alone provides users with a quick-acting sleepy sensation. While this strain has inherited a skunky aroma from its kush relatives, it is mild tasting and pleasant smelling with fruity undertones.
Strawberry Lemonade Strain Effects And Adverse Reactions
Intense, engaging patterns of thought may emerge in which users stop to dwell on concepts that otherwise might not strike them as interesting. Early on, Strawberry Lemonade hits the consumer with a smack of increased energy, and they soon adjust to such physical sensations. Afterward, Strawberry Lemonade provides a buzzy, stimulating energy that can help even the procrastinating stoners tackle work like a mountain of analytical boredom.
Strawberry Lemonade is known to bring about a jittery boost that can find fulfillment in a simple task or an afternoon of great sex (highly recommended). As the high wears on (or doses increase), Strawberry Lemonade's relaxing vibe may give way to a somewhat subdued relaxation. Although they tend to remain mentally acute and focused, some may find their drowsy eyelids and limbs have them searching for a comfortable setting.
And like any good thing in the world, Strawberry Lemonade strain has minor adverse effects for the sensitive smokers out there. Though the body high isn't as intense as those "anti-drug" commercials from 2008 made weed seem, this body high definitely has a way of making you feel like you rather lay in a lazy river. 
This strain has a way of making those annoying dinner parties seem less, well, annoying. The mental high combined with a light physical high keeps the conversation smooth and engaging. Eventually, the coming down portion does lead to a bit more hazy feeling with some sleepies and dry mouth attached. Hence, my suggestion of having this strain before a dinner party. 
Growing Strawberry Lemonade Strain 
Strawberry Lemonade strain seeds are difficult to come across. But once you find the seeds, you just really need a green thumb or something like this to really get you going. Strawberry Lemonade is not to be confused with the Strawberry Limeade strain, it's very new and not enough stoners know about it to say how they feel.
Another way to grow Strawberry Lemonade is to try cloning a healthy flower. Typically the flowering period of this strain is 8 – 9 weeks indoors, mid to late October outdoors. Careful to avoid mistakes like these. It is extremely important to follow a strain's growth guide. Not all flowers bloom the same and literally anything and everything can affect the outcome of the plant. 
Where To Buy Strawberry Lemonade Strain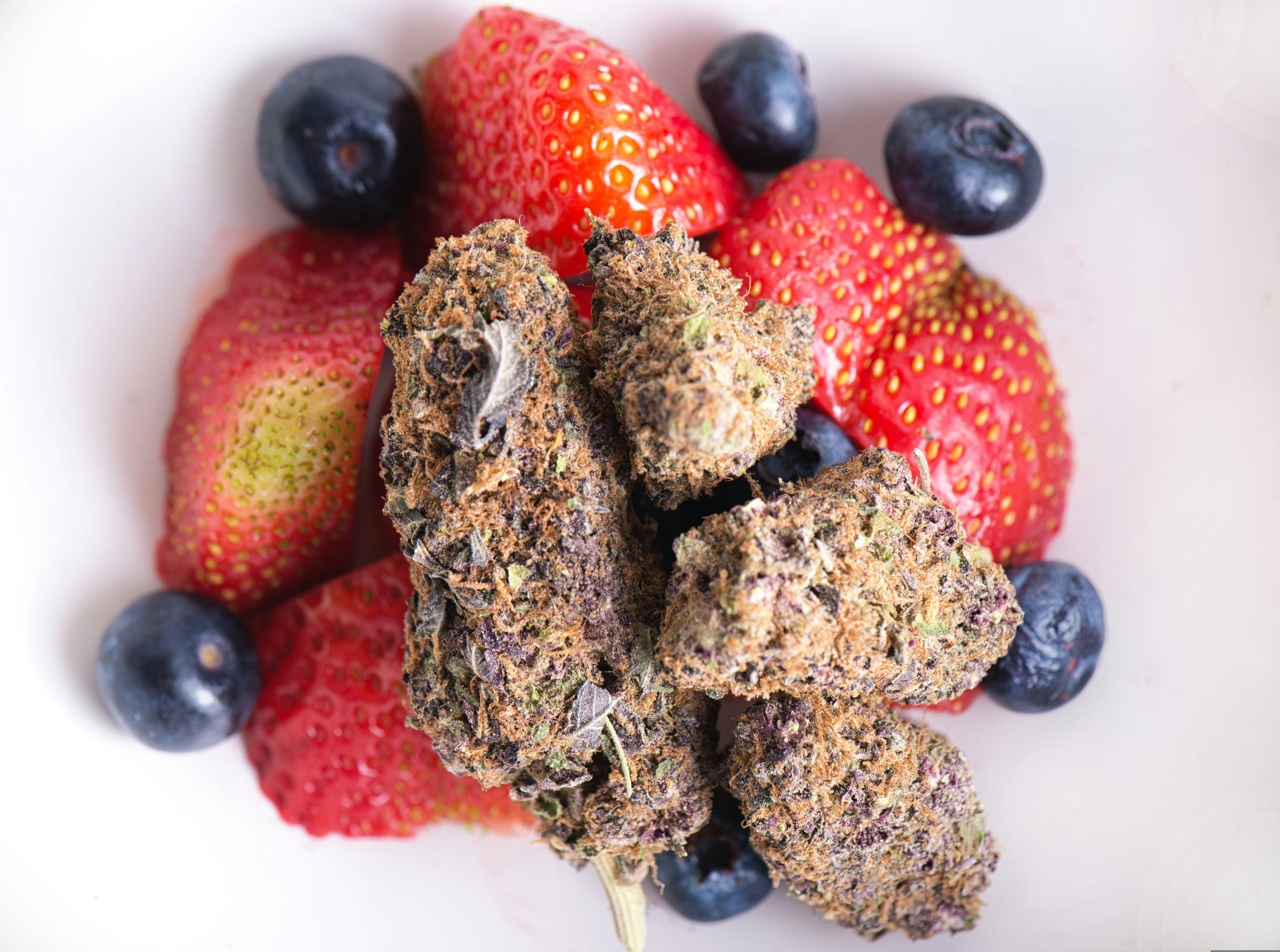 You can start with the internet. There's actually a lot of places to buy drugs online, in 2021, crazy. And yes, as cannabis is a versatile plant with many legal cannabinoids, Strawberry Lemonade can be purchased as CBD or Delta 8.
Strawberry Lemonade Oil Cartridge
Starting off with the best of the best in the cartridge of new cannabinoids comes Binoid's Premium Delta 8 Strawberry Lemonade cartridge. This smooth, relaxing, and terpene filled cartridge is available pretty much anywhere you can find CBD or Delta 8. The Strawberry Lemonade vape extract might be exactly what you've been looking for.
However if Delta 8 is too relaxing for you, try CBDFX CBD disposable vape pen. A sweet and convenient way to get your CBD fixings while being stylish. And when you inevitably lose it, don't feel too bad you can always buy more, because they are actually affordable.
Strawberry Lemonade Concentrate
If the oil is too slick for you, stick with Humboldt Farms Strawberry Lemonade live resin. Humboldt Farms starts with sun-grown, whole-plant cannabis frozen immediately after harvest to preserve the cannabinoids. Each batch is perfected during a two month slow cure process giving time to develop the most ideal diamond ratio and terpene profiles.
Final Thoughts
I'm sure you're tired of reading Strawberry Lemonade so let me suggest two of the best lemonade strains, Blueberry Lemonade and Pink Lemonade. While Blueberry is a bit harder to come across, this indica hybrid is nothing to sleep on. The Pink, on the other hand, is a more popular indica-heavy hybrid.  
Overall, Strawberry Lemonade is the perfect strain for an introvert being forced to hang out with friends at all-you-can-eat sushi or KBBQ or the Cheesecake Factory that one time… Anyway, be sure to understand your dosing before you dive into new strains, the adverse side effects may be a bit more intense for the sensitive ones out there. Take it slow, kids.