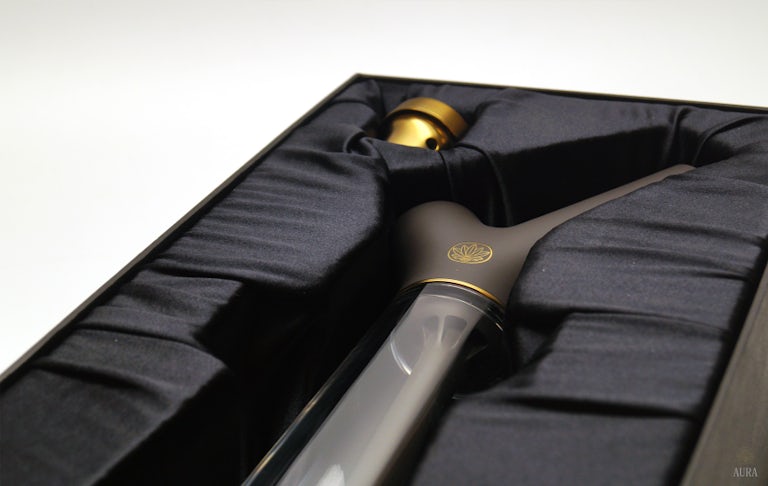 If you're having an eyegasm right now, you're not alone. Mauricio Romano from Western Washington University just recently announced what is being called the "Aura Water Pipe." This water pipe is still currently under development, but as you can see, it is already looking as pretty as can be.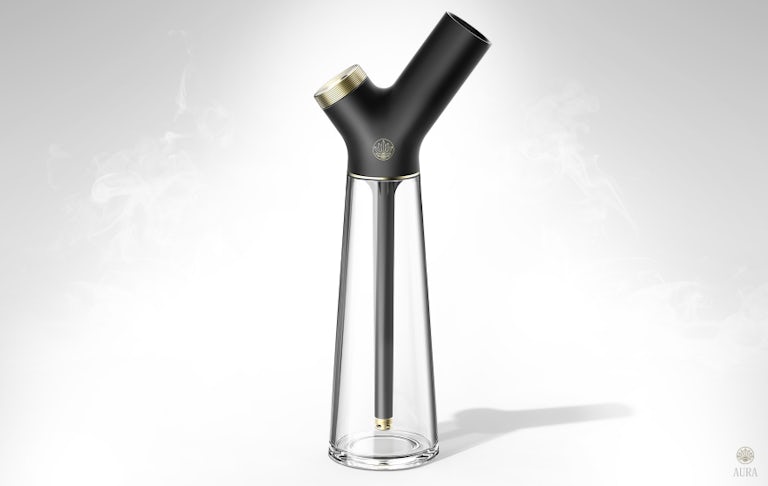 This basically looks like a sexy (and weird) water bottle with a filter, except it's even better – it's a sexy and extremely sleek bong that definitely has a unique look to it. The Aura Water Pipe is designed to "provide a cleanable, durable, and user-friendly water pipe smoking experience." It sure looks it!
"Aura's form is driven by a simplified user experience created by grouping the touchpoints of smoking (the handle, bowl piece, and mouthpiece) at the top of the device. First time use of a traditional water pipe can be a confusing and intimidating experience given the lack of an intuitive grip and the poor ergonomics of a vertical cylindrical mouthpiece. A holding place for the hand is created by the branches of Aura's mouthpiece, providing intuitive control and comfort. In addition, the wrist and neck of the user are in a neutral position when smoking thanks to the angle of the mouthpiece. Lost lighters are no longer a problem, as space within the mouthpiece is provided to store one when not in use."
Did you read all of that?! If you didn't, you obviously should, but one specifically awesome feature to take away from is that it has a space within the mouthpiece to store your lighters! No more forgetting your lighter or losing your lighter, unless the typical lighter thief strikes again obviously.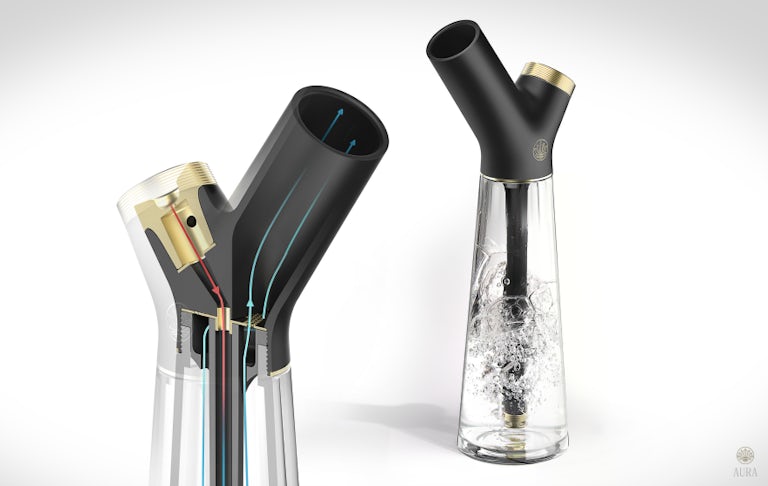 But that's not all. The Aura Water Pipe also guarantees minimal breaking because of its manufacturing from stainless steel, PCABS plastic, and brass components. "Well, what about cleaning this beauty?" No problem. The main components also disassemble for easy access to areas that are unclean. Want even more? Well, you can even throw this bad boy into the dishwasher!
Now where's the "Take my money!" memes? Head over to their website and demand to buy one!
(Photo courtesy of yourfriendshouse.com)