Evan Ruzycky had been a passionate hemp and cannabis advocate for nearly a decade when he finally decided to open his own store in Canada. By that point, he'd taken off more than a year from school to learn about Holland's legal cannabis industry and even helped lobby for Canada's first industrial hemp crop. He knew the marijuana world intimately, but he had yet to really make his mark. Then, he realized there was one basic problem that kept getting overlooked by cannabis enthusiasts: grinders.
People would often come into his hemp shop and complain that they'd drop their grinders, or their grinders would come apart in their pocket and all their bud would spill out. One day while working at the counter of his shop a solution struck him: a sphere cut in half and held together by magnets. He stepped out to the dollar store and bought a protractor and pencil set.
"I knew I wanted an 8-ball grinder, but I couldn't just go around cutting 8-balls in half," Ruzycky said. "I wasn't an engineer, so I had to ask people who knew a lot more than I did."
In the following weeks, Ruzycky contacted manufacturers about turning his idea into a reality. He quickly became familiar with the challenges entrepreneurs often face when trying to create a new product. There were problems with the mold, the manufacturer wasn't helpful, and he was spending a ton of money on something that might not pan out. "I was just the guy in the middle paying the bill," Ruzycky recalls.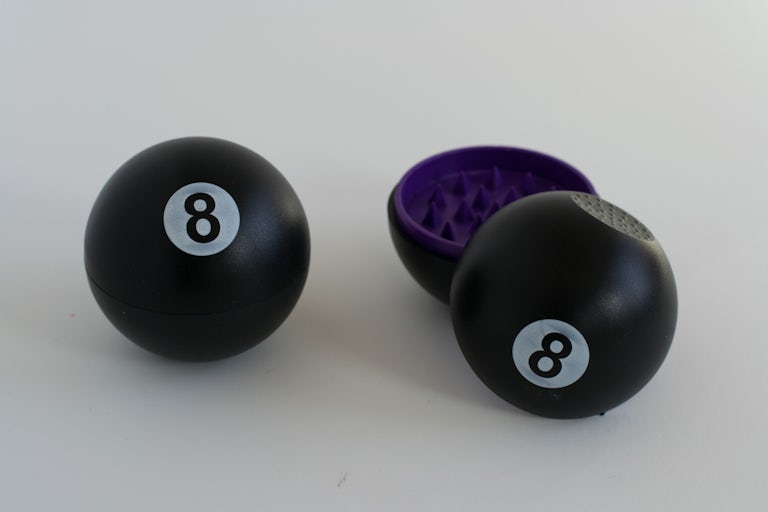 Eventually, his persistence paid off. Now, known as "That Grinderguy," Ruzycky has a thriving company called "Herby's Twist" which sells the "world's first magnetic grinder," an award-winning grinder much like the original sphere he conceived.
The technology worked so well he decided to apply it to a need in a completely different industry: garlic chopping. "Some people don't like to chop garlic. Some people don't like the way it smells," he says. "It's just a different kind of problem-solving."
Once again, he faced a host of problems in the beginning stages. The garlic grinder had to be made of plastic that was food grade and there were many regulations he needed to abide by. But it paid off.
The grinder, shaped like a head of garlic, now makes him just as much money as his cannabis products. It has a floor so wet pieces can easily slide out. He takes it to trade shows, where the occasional bud enthusiast will laugh at how similar it looks to an actual grinder, but, for the most part, no one knows where his inspiration came from.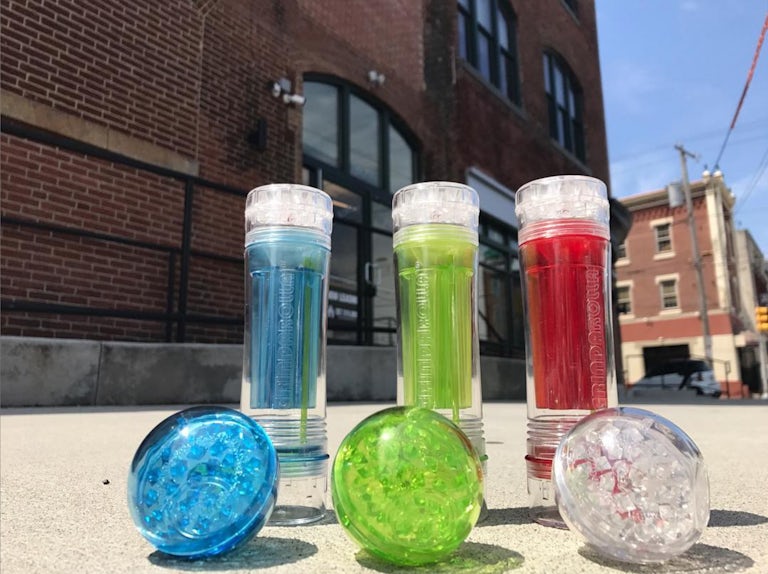 Ruzycky's latest invention is a 2.0 version of his cannabis grinder called the "Grindarolla." When the bud breaks up, it falls down into coiled papers, making a perfect joint every time. Californian companies have already approached him to license these products. He's hoping breaking into the California market, which will begin selling recreational marijuana on Jan. 1, will help him reach his ultimate goal of selling a million units in one year.
"It's all education and breaking barriers," he says. "You just have to push through."