Blunts are best enjoyed when you want to take your time and enjoy your weed. Not only can you pack more bud in than a typical joint, but they're also fun to spark up with friends. They burn slow, they're flavorful, and there's usually enough green to go around even a large smoke circle, as long as the conversations are kept to a minimum and the blunt stays in the rotation. Though they burn nice and can roll anything from fatties to skimpy Ls, blunts are also not the best for you. The nicotine and tobacco content of a blunt isn't great for your lungs, and doesn't make the experience pleasant for everyone, especially not the more health-conscious. But does that mean you can never have the pleasure of rolling up a blunt and blazing Snoop Dogg-style? Nonsense—you just replace the tobacco and nicotine with hemp or something else that's organic.
The 10 Best Tobacco-Free Blunt Wraps
From hemp to leaves from a Guava tree (no lie) you'd be amazed what kind of tobacco/nicotine-free blunt wrap alternatives you can find. They provide almost all of the things there is to love about a blunt, like unique flavor and taste, slow and relaxing sessions, and with some of the items on our list, an extra kick. The difference is that they're better for you. Forget about the Game and Backwoods cigars and check out the 10 best tobacco-free blunt wraps instead.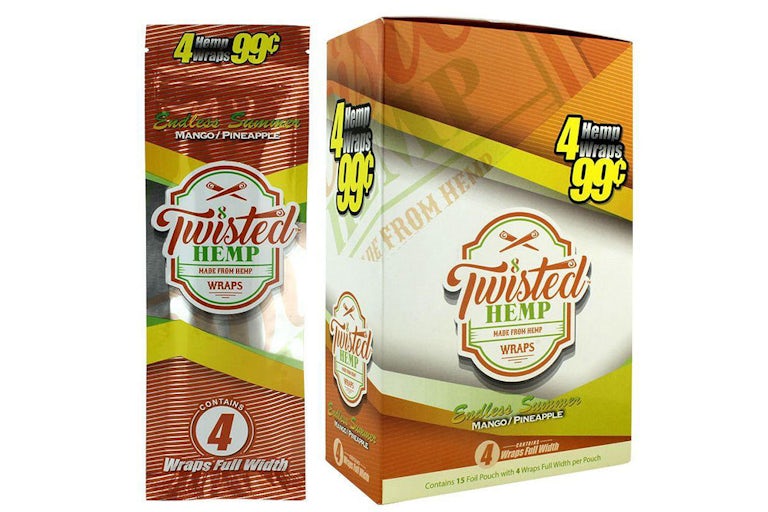 Hemp, hemp, hooray for these easy to roll Twisted Hemp All Natural Blunt Wraps. Not only are they 100% organic, but instead of coming with two wraps like most brands you find at the gas station, though these can sometimes be found there too, they come with four. They have some delicious flavors also that will go fabulously with you dank, including Grape Burst, Endless Summer, California Dream, Sweet, and Tropical Breeze, as well as Plain Jane for those who want to keep the flavors and aromas of their weed as pure as possible.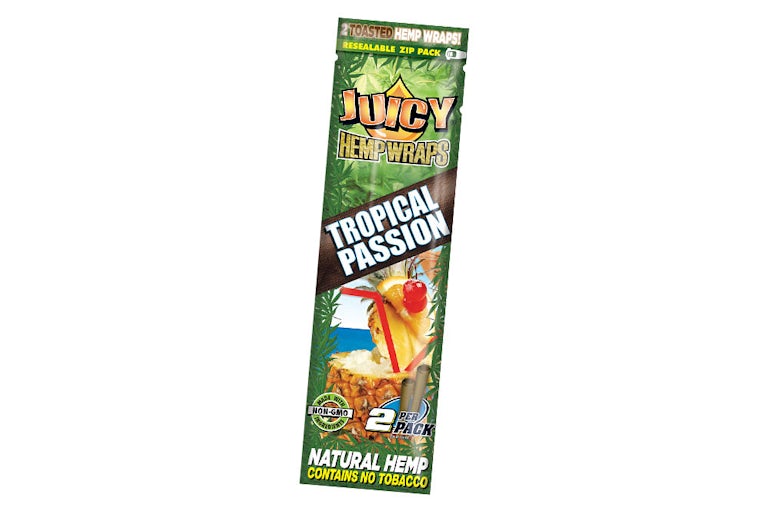 For the familiar taste, roll, and burn of a blunt, Juicy Jays Hemp Wraps are just as good a tobacco wrap. All that's missing is the tobacco. They come in packs of two in six flavors- Black N' Blueberry, Natural, Grapes Gone Wild, Strawberry Fields, Tropical Passion, and Mango Papaya- and are all non-GMO. Plus, these hemp wraps come from the same company that makes those sweet and tasty joint papers, so you know they're bound to be next level.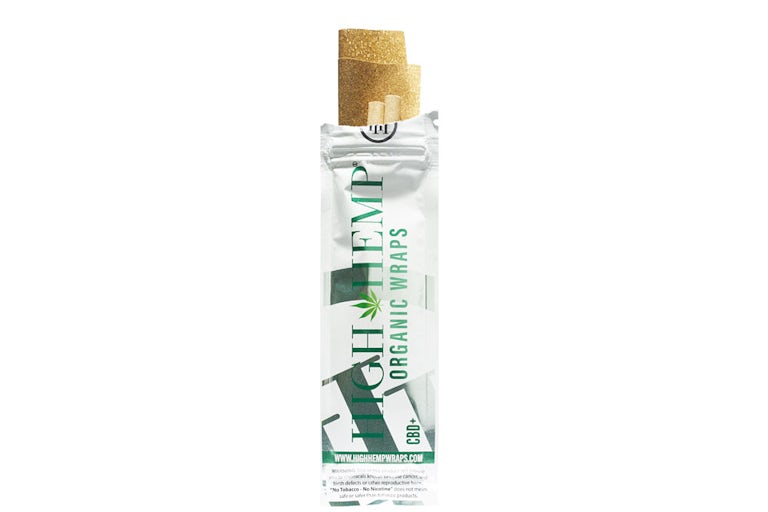 If you like filters with your blunts, then you'll love High Hemp Herbal Wraps. High Hemp Herbal Wraps come with two tips to go with the wraps you get in each package. Available in Organic, Honey Pot Swirl, Grapeape, Maui Mango, and Hydro Lemonade flavors, what's nifty about these hemp wraps is that they're CBD positive (not laced), meaning they naturally contain CBD. As a reminder, CBD is non-psychoactive, so smoking on these all-natural wraps will just add a soothing wave of body relaxation without adding to your high.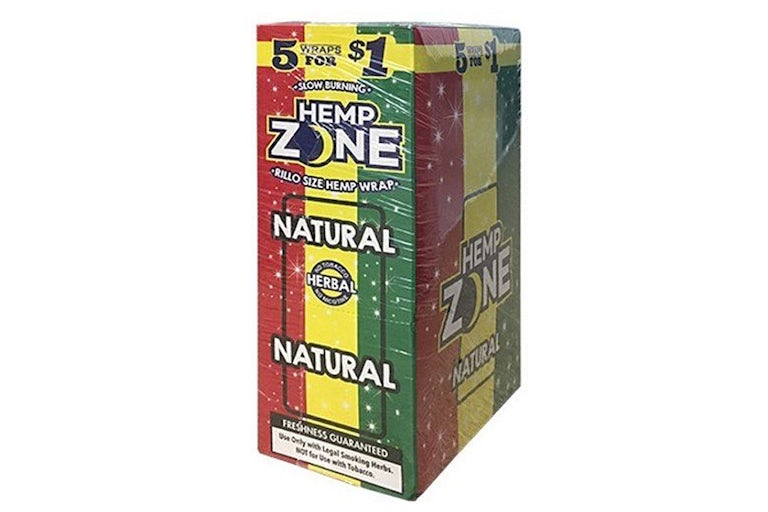 For the most hemp wraps for your buck, Hemp Zone Cigar Wraps provide a total of 5 for five blunts, for only a dollar at that. These rillo-size smokes are excellent for consumers that can never make through an entire blunt. Moreover, they're made of Canadian hemp and are free of tobacco and nicotine, but pack a ton of freshness. There are six flavors to choose from, including Natural, Kush, Sweet, Kiwi, Wet & Fruity, and Bee Berry, but for such a steal, you might as well try them all.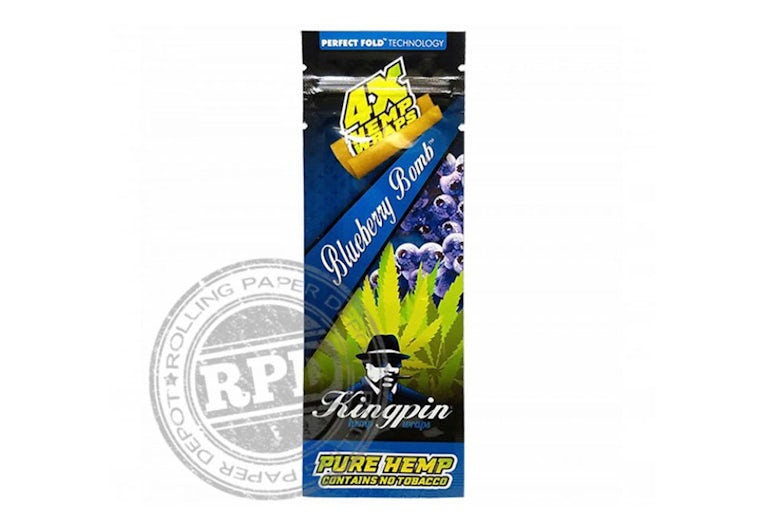 Kingpin Hemp Wraps are another tobacco-free brand of slow-burning, long-lasting blunt rollers. They're made of 100% pure hemp through and through and are one of the easiest to roll thanks to their perfect fold technology, making them an ideal choice for beginners. Like any fantastic blunt wrap, there are a variety of flavors to smoke, such as Blueberry Bomb, Goomba Grape, Spanish Fly, Laid Back, Original G, and Mango Tango, that aren't overly sweet and offer a pleasant aftertaste. One pack gets you four blunts, which is more than enough for a novice, and if you're a veteran, a lot better than just the standard two-pack.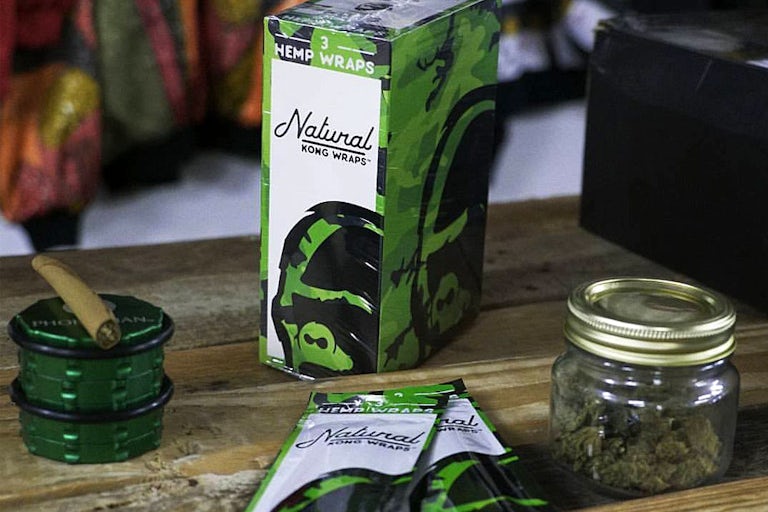 Kong Hemp Wraps burn a bit faster than the rest of the blunt wraps on the list, but if you're looking for pure hemp flavor, freshness, and a quick smoke sesh, the mighty Kong cannot be beaten. Each pouch contains three 100% natural wraps that feature a naturally derived terpene profile similar to Girl Scout Cookies, along with natural CBD to enhance your sessions.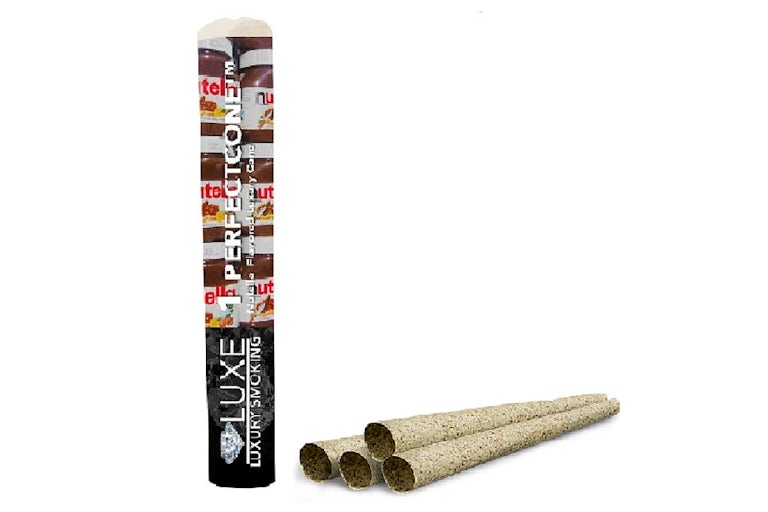 When you're craving something more luxurious and sweet, indulge in one of Luxe's Flavored Hemp Wraps, handmade in Canada. I'd bet just about anything that you won't find any other hemp wrap company that has Lucky Charms, Nutella, Caramel Macchiato, Peanut Butter & Jelly, Donut, or Sour Gummy Worm-flavored blunts. You can get as little as two or as many as ten wraps, all of which are natural CBD+, 100% organic, and include two hemp tips. These king-size blunt wraps burn slow and steady, and come conveniently tucked inside of a smell-proof container, which can double as a doob tube for your pre-rolled blunts.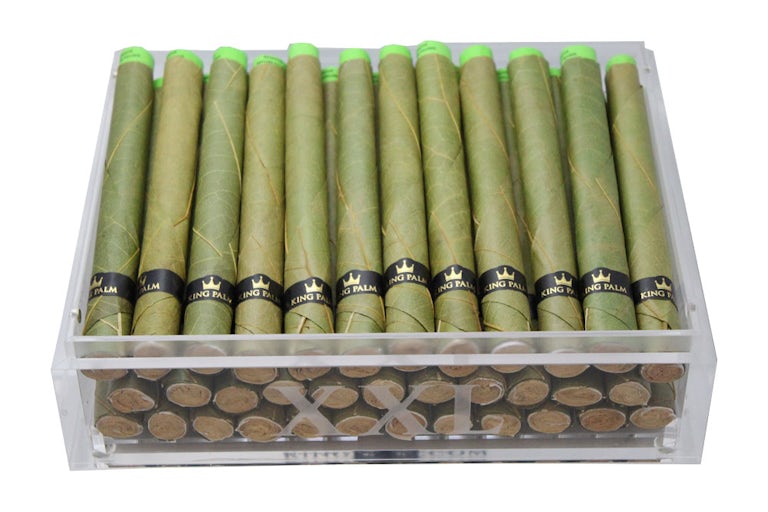 Tired of hemp options already? How about a palm leaf wrap? King Palms are hand-rolled, slow-burning, and resilient. They are also about the only brand of blunt wraps that are compatible with semi-chunky bud, .8 grams with the 25-pack of minis and 1.25 with the 25-pack of slims to be exact, and are the cleanest around. Aside from containing no tobacco or nicotine, King Palm Wraps don't use chemicals, preservatives, artificial flavors, or glue. Every package also includes a Boveda humidity control pack to keep them fresh for up to a year!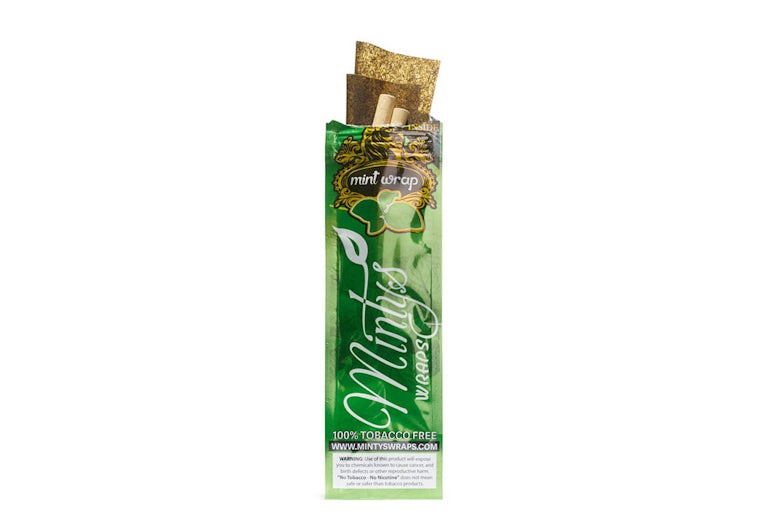 Why go hemp when you can go mint? Minty's Mint Herbal Wraps, made out of organically grown mint (obvs), are absolutely divine. Smoking on a Minty blunt is like smoking on a peppermint, yet you can still clearly taste the natural flavors of your weed. With each pack, you get two quality wraps and two pre-rolled filter tips to make smoke that much fresher. Don't worry about blazing through these wraps quickly, the mint takes its time burning through, so expect a long and satisfying smoke sesh with these minty-fresh blunts.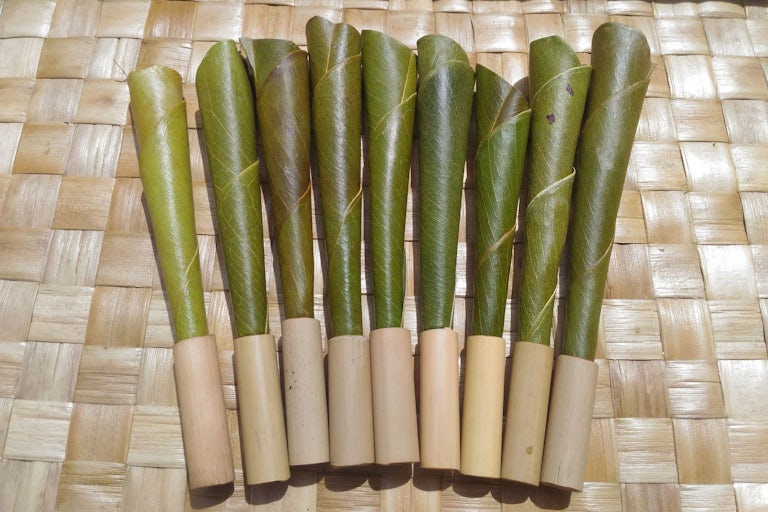 Last, but certainly not least, there is Jungle Blunts. Jungle Blunts are rolled using a variety of naturally-grown Ayurveda leaves, including banana, guava, cacao, and Lomboy, which, like cannabis, boast therapeutic potential. They burn slow, smooth, and even include reusable bamboo tips to prevent soggy ends. You can practically taste and smell the jungle when puffing away on these aromatic blunt wraps. They're available in 4 and 5-inch sizes and packs of 10, 20, and even a whopping 40 for the all-day, everyday toker.