Vaporizers and vape pens are more popular than ever. But, what separates a great vape from an overly priced smoking device? Many vape pens out there combust plant materials and oil, instead of creating a true vapor. A large number of high-quality vaporizers rely on metal heating elements that distort flavor and contain unsafe metals. For those who love dabbing and vaping on the go, here's why you need MigVapor's Brain Fogger.
MigVapor's Brain Fogger
MigVapor's Brain Fogger isn't a vape pen per se. Rather, it's a wax atomizer with a removable glass dome. While many vape pens out there dazzle with app technology and trendy design, MigVapor felt that consumers deserved a convenient, safe, and high-quality vaping and dabbing device.
Great vape pens need to be portable, safe and designed with the consumer in mind. Here are three major reasons why MigVapor's Brain Fogger is amazing:
1. Discrete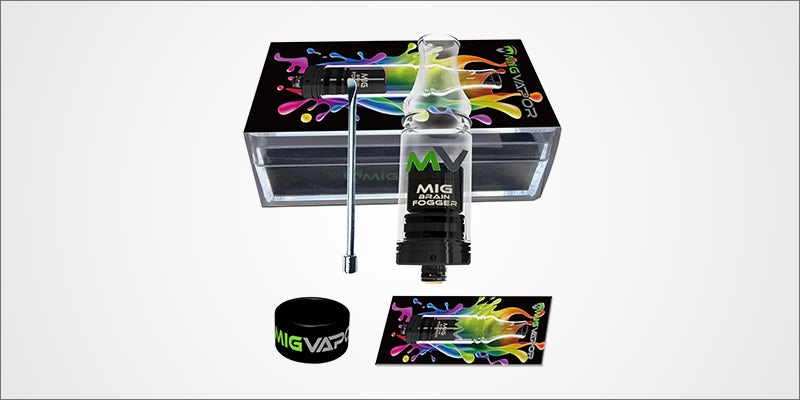 For some, any device that can disguise the fact that you're inhaling cannabis is a good thing. The Brain Fogger atomizer is under two inches long and can be connected to either a 510 battery or their recommended Target Mini 40watt.
When used with a traditional 510, the Brain Fogger is smaller than a marker and easily fits into a purse, bag, or pocket. When paired with the Target Mini battery, the device fits perfectly in the palm of your hand.
In need of pure discretion? The Brain Fogger will certainly provide a powerful wax experience without producing a noticeable vapor when set to low temperatures.
2. Safe and flavorful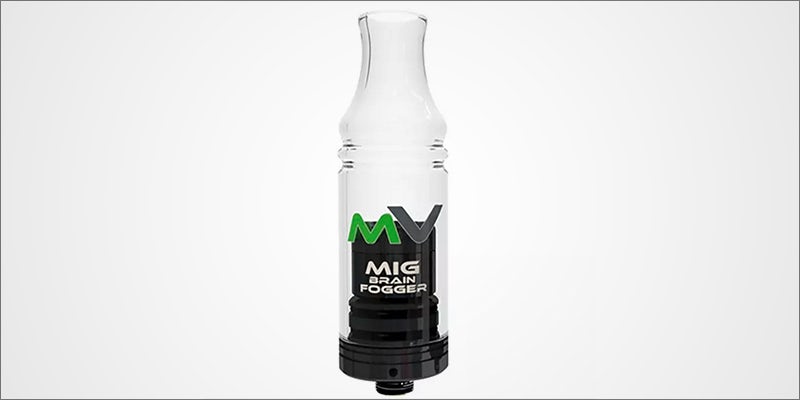 There are a few things to look for if you're shopping around for good vape pens or vaporizers. Before investing in a vape, it's important to take a good look at the materials. Vaporizers are high-heat devices, which means that the materials used in the device must be heat resistant.
Unfortunately, many vaporizers made with metal alloys may not be the safest when heated to high temperatures. Metals and plastics can off-gas, which distorts the flavor, overall experience, and raises some safety concerns.
The Brain Fogger is vaporization elevated. All of MigVapor's materials are medical-grade, meaning that they can safely withstand high heat. The Brain Fogger atomizer features a ceramic heating element. Ceramic is an inert material, meaning that it is chemically inactive and won't off-gas or distort your expensive wax.
A removable glass dome makes for an extra-clean experience. Like ceramic, glass doesn't leach flavor-altering compounds into your smoke or vapor. The dome is also easy to take off, so long as you twist and not pull.
3. 40watt battery and scalable temperature control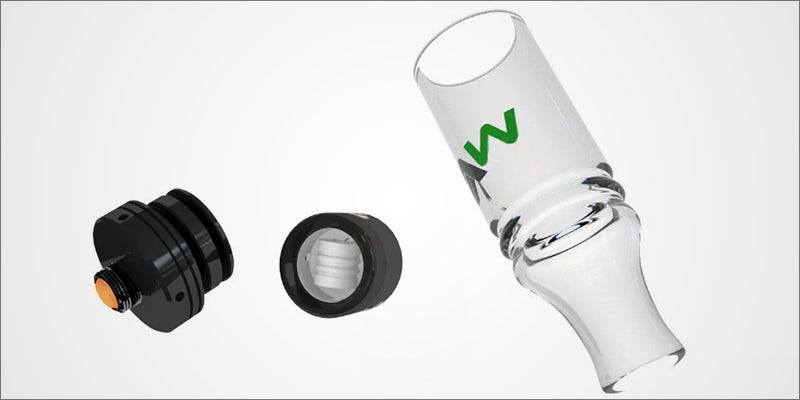 The Brain Fogger itself can fit onto a variety of batteries, including batteries that transform the atomizer into something more akin to vape pens. However, the MigVapor's Brain Fogger Target Mini Bad Ass Kit includes an excellent 40watt battery, with button adjustable temperature control.
To use the battery properly, simply set it to the desired temperature and press the red "fire" button for a few seconds to heat it up. Then, hold down the button and inhale slowly to pull the vapor.
While the Brain Fogger Target Mini can get hot, setting it to max temperature is unnecessary. In fact, going for max heat will quickly wear out the device. To get the best experience with the Brain Fogger, it's recommended to start with these basic temperature guidelines:
Vaporization:  17 watts
Dabbing: 30 watts
The best part? Mig Vapor's Brain Fogger runs at $99.95, less than half the cost of many of the vaporizers now on the market. The wax atomizer alone goes for a mere $39.99.
To learn more, visit MigVapor.com.