Ever tried to make edibles at home? The smell, the mess and the overall degree of difficulty can make the process a nightmare. The NOVA decarboxylator lets you take total control of your activated medicine, giving you the control you need to make perfect weed brownies from the comfort of your home.
Decarboxylation is the Key to Perfect Weed Brownies
If you've ever eaten a less-than-magical brownie, chances are the cannabis used to make them wasn't properly decarbed. But what exactly does that mean?
Before you apply heat, whether that's through lighting, vaporizing or cooking, to your cannabis, it is considered raw. Raw cannabis is filled with a compound called THCA. This compound becomes THC when it is heated. It's the THC that produces psychoactive effects in your favorite edible treats.
Old school methods of decarboxylation require you to use an oven, crock pot or slow cooker in order to activate the THC and CBD lurking in your bud. The problem is that these devices methods approximate temperature and don't often the precision required to get the most out of your medicine.
The NOVA decarboxylator from Ardent Cannabis takes the guesswork out of decarboxylation. Ineffective decarboxylation leads to wasted medicine. You're not only throwing away your money, but you're also not getting the remedy you need.
The NOVA unlocks 100% of the available THC in your bud, whereas ovens and other non-specific methods can lead to wasting up to 33% of the total THC. Not only is that the most bang for your buck, but it allows you to understand just how much THC is in your weed brownies, so you can get the dosage you need consistently.
This precision machine can decarb up to 14 grams of cannabis at a time, which is typically more than enough for you to get started on a delicious bath of cannabis brownies. Check out the recipe below and put your decarbed cannabis to good use!

How to Make Perfect Weed Brownies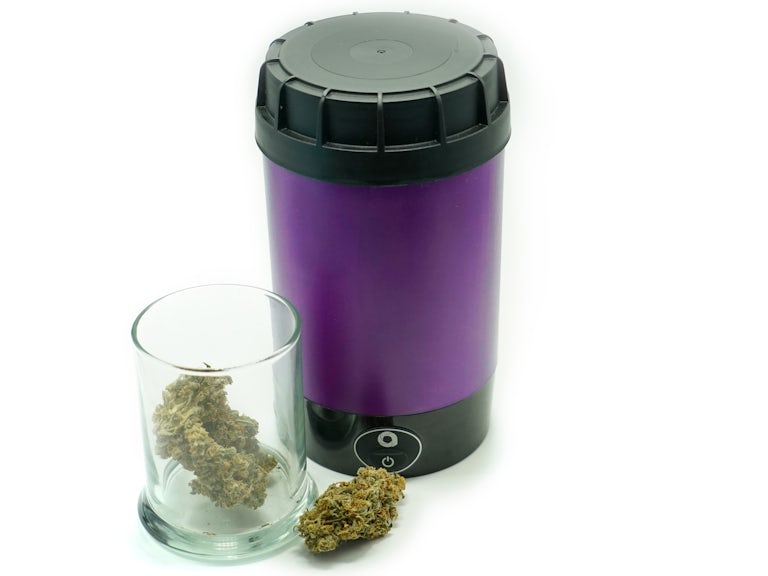 Many classic weed brownie recipes will call for you to use cannabutter. If your weed is perfectly decarbed, however, you can grind it up and drop it right into the batter.
If you're new to weed brownies, it's best to start slow. Take a small amount, perhaps a quarter of the size of a traditional brownie serving, and wait around 90 minutes. At that point, you should have a good sense of how the brownie is affecting you. Once you understand the potency you're aiming for the NOVA decarboxylator offers you the precision you need to repeat the recipe over and over again.
Prep time: 5 minutes
Cook time: 40-45 minutes
Serving size: 1 brownie
Yield: About 16-25 brownies
Ingredients for Perfect Weed Brownies
3.2 grams cannabis, decarbed and ground finely
1 package brownie mix
½ cup water
1 egg
Step-by-Step Guide To Perfect Weed Brownies
Preheat your oven to 325°F.

Combine all of your ingredients in a large bowl. Mix until all ingredients are fully integrated in a smooth, decadent batter.

Pour batter into a 9-inch square baking pan. Smooth the batter into all four corners using a wooden spoon or a spatula.

Bake on the center rack for 40-45 minutes.

Overcooking your brownies is the surest way to dry them out. To check how done they, stick a toothpick into the center of the brownie. It should come out with a few crumbs on it. Remove the brownies from the oven.

Allow the brownies to cool. Then cut, serve and enjoy (in moderation of course.)
Check out the NOVA decarboxylator from Ardent Cannabis and enjoy accurate, effective and delicious weed brownies every time you go to whip up a batch.