Every cannaseur is sick of cannabis pipes that don't meet their needs. They're often easy-to-break glass, can be tough to clean, and burn the throat and lungs with every toke. Luckily, the Genius Pipe company has reinvented the wheel, providing a beautiful and high-tech hand pipe that truly takes smoking flower to the next level.
Genius Pipe: Form and function supreme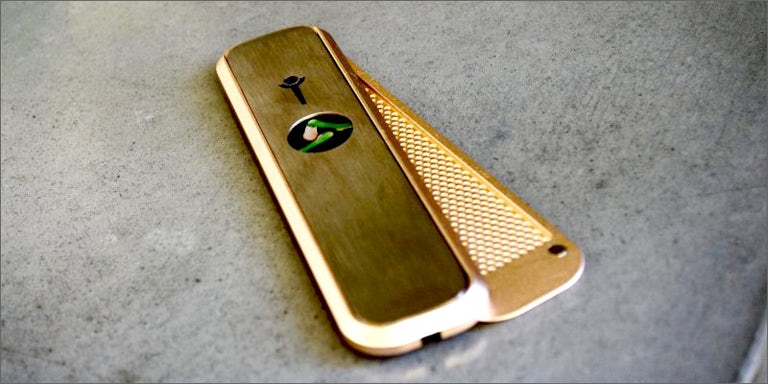 Marketed as the thinnest cannabis pipe on the market, Genius Pipe does not disappoint with its sleek metal design.
It has three main pieces connected magnetically: the two halves of the pipe itself, and a cover which slides on and off, serving as a shield for the bowl when not in use.
This design makes it super easy to quickly stash the pipe for later use, without losing your herb. The other benefit is that it makes for a shockingly easy cleaning process.
Since the halves snap apart, you can simply wipe down the smoke chamber's flat sides with a towel and your cleaner of choice.
Genius Pipe is absolutely ideal for tight spaces like purses and backpacks. It's also quite discreet to use in more public spaces, as it doesn't immediately look like a pipe.
Keep in mind that the pipe is solid aluminum. While you might be able to throw off most ordinary passers-by, it would likely trip a security metal detector and lead to some questions.
Nuclear cooling technology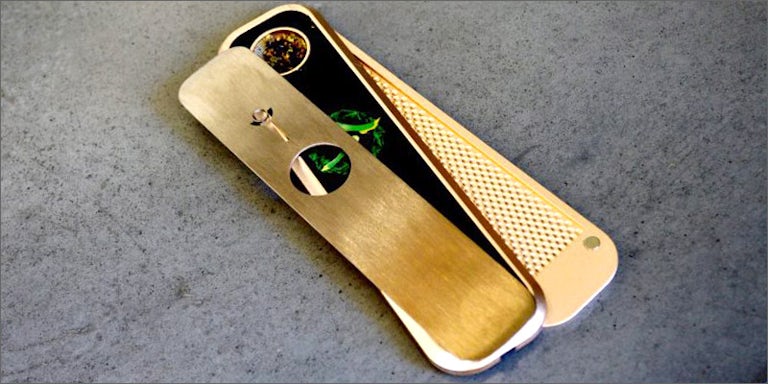 Simply snap the three magnetic pieces of the Genius Pipe apart from one another. You'll immediately notice the qualities that make it truly revolutionary, patent-pending product.
The tiny dimples covering both sides of the smoke chamber are actually adaptations of the cooling systems used in nuclear reactors and computer processors.
More so than any other pipe on the market, Genius Pipe is specially designed to deliver cooled, filtered and flavorful smoke perfectly into your mouth.
With the company's "No Cough Guarantee," you're practically guaranteed to never spit out a burnt "scooby snack" ever again. The hit never burns or tickles the throat, as often occurs with glass pipes.
The Genius Pipe makes flower smoking enjoyable again with this outstandingly original product. And, each one is a unique piece of art, with customizable cover plates and serial numbers available for each pipe.
Soon, enthusiasts will be able to cop newer and more advanced versions of the pipe, and influencer sales rep opportunities will become available.
Shop for these fine smoking devices, priced from $60 to $120, on GeniusPipe.com.