In case you didn't know, a little weed can go a long way in the bedroom. A lot of couples swear by it, and even science has confirmed that consuming the herb before getting down to business can increase sexual pleasure. From pot lubes to cannabis condoms to that sex toy that doubles as a pipe, love birds who are looking to enhance their sex lives with weed already have plenty of options. But according to one Colorado company, they've come up with the ultimate aphrodisiac. Introducing High Love, the edible that holds the key ingredients to a better sex life.
High Love: the world's first weed-infused aphrodisiac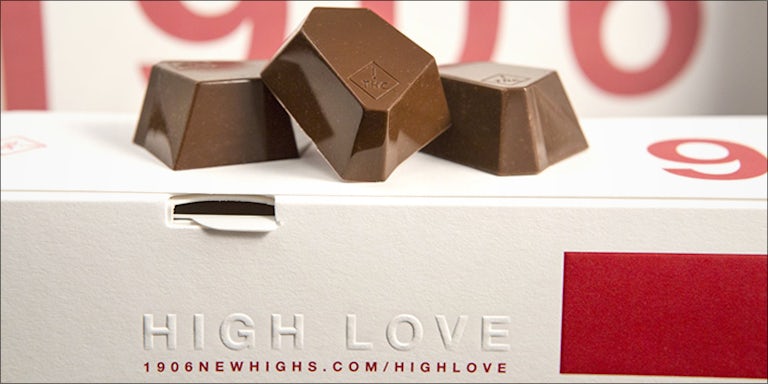 The secret is out; weed can turn up the heat in more ways than one when it comes to sex. So it's not at all surprising that companies are coming up with products to help deliver the magic to couples who lack it. From more intense orgasms to increased sexual stamina, they all promise a lot. But do they deliver?
If all those weed lubes and toys aren't doing their job, then perhaps it's high time to meet the world's first pot-infused aphrodisiac. According to cannabis company 1906, it's their low-dose edible High Love that has what it takes to increase sexual pleasure and drive.
It's not coming up with an aphrodisiac that's the hard part. Rather, it's creating one that actually works. That's why 1906 founder and CEO Peter Barsoom came up with High Love, a brand that not only talks the talk but also walks the walk,
It's a big task because [many things billed as aphrodisiacs] are just hokey pokey and don't have any real effects, so we wanted to be sure that what we created and put the 1906 name on actually worked in the way specified.
What's inside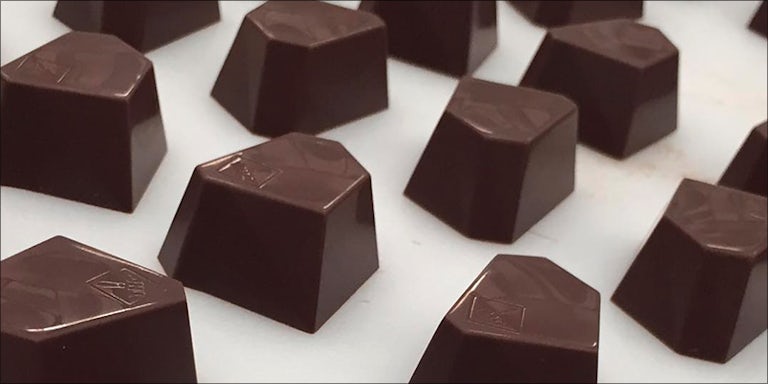 Each chocolate contains 5 MG of both CBD and THC. But that's not all. There are also other natural botanicals inside, all of which can help spice things up in their own way.
First, the company began with the sativa-dominant strain Blue Dream, which is well known for its euphoric effects. Then, they moved on to experimenting with over 100 different substances and plant medicines to see which ones would work best.
According to Barsoom, the process took well over two years. They didn't want just to find herbs that went well with chocolate, but also ones that were ideal for both men and women. And wouldn't cause any adverse effects.
Finally, the developers found six that seemed to do the trick: Damiana, Catuaba, Muira Pauma, Yohimbe, Vanilla and other natural botanicals. In addition to enhancing your mood, the unique blend also aims to increase stimulation as well as blood flow.
So, what do the people think about these chocolates? Well, according to Barsoom they've been receiving rave reviews. In fact, he says most customers are swearing that it's helped rekindle the romance in their relationships.
Right now, High Love edibles are only available at various dispensaries in Colorado. However, the company plans on branching out to Nevada, Massachusetts, and California next year.