There's an entire generation of girls who can relate to Samatha Czubiak. As a teenager, she went through all the skincare products she could find at her local drugstore: Neutrogena and other big brand names. Her mom also took her for the occasional facial. It would help for a brief while, but then her acne would just come back in her t-zone, triggered, like many girls, by hormones.
It wasn't until she was well into adulthood—when she began exploring natural products—that her skin finally began to clear up. It was then that the cannabis entrepreneur thought to herself: "why not combine all the ingredients I've found into one product and sell them?"
Hora Skincare Reviews
Hora Skincare was only founded this year, but that first product, a CBD-infused serum, is already an incredible success among young girls and women with similar stories to Czubiak's. Her products (she also makes an overnight exfoliation mask) are a part of a growing CBD skincare trend.
Origins released a mask with cannabis seed oil in September and MILK makeup has released both a CBD mascara and brow gel. Czubiak stands out relative to these more mainstream brands, however, as someone who comes into skincare from the cannabis world, not the other way around.
Before founding Hora Skincare, she launched Punch Edibles, high-quality infused chocolates which quickly became one of the more reputable edible brands. Her background is obvious when talking to her about this latest endeavor. She speaks about cannabis—cannabinoids and seed-to-sale processing—like a pro.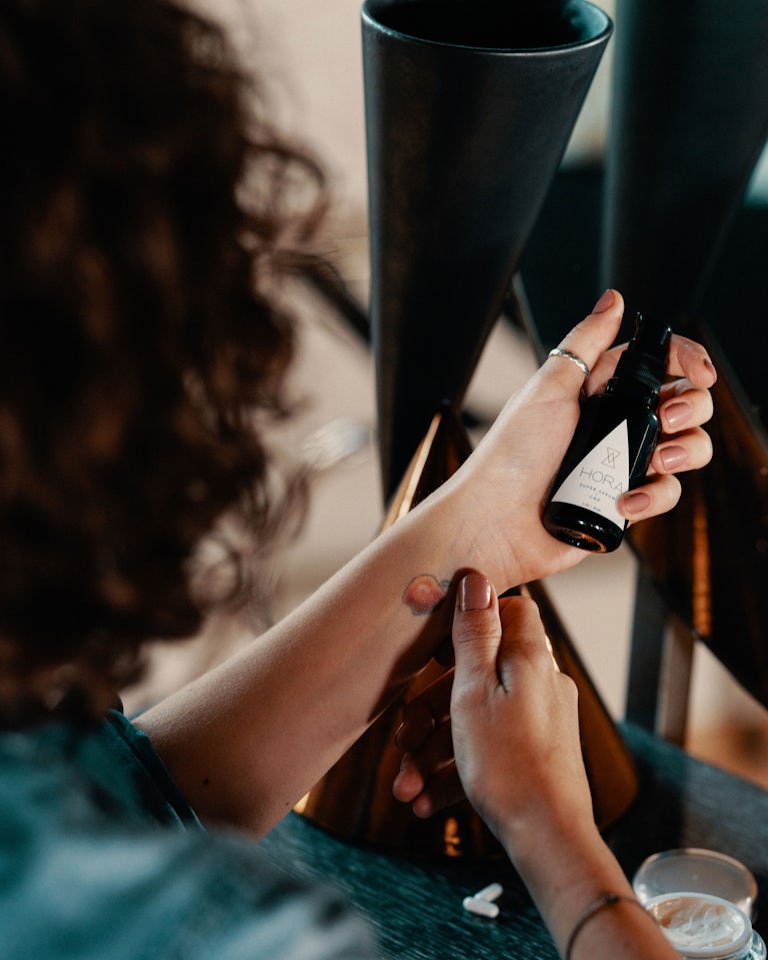 Hora Super Serum Review
While many CBD skincare products have around 100 mg of CBD, a one-ounce bottle of Hora Skincare's serum comes with 250 mg. The CBD, itself, is 99 percent pure and made from a hemp crystalline isolate.
In addition to the CBD, which is most promising as an anti-inflammatory, the serum contains marine collagen for anti-aging, rosehip oil to hydrate and correct dark spots, argan oil to help control oil production, among a number of other natural ingredients.
It's a product made for girls who love products. In her other life, Czubiak's a stylist in Los Angeles who has worked with stars including Big Mike, Idina Menzel, and Dustin Hoffman. That's also evident as soon as the serum arrives, a sleek black bottle in a white suede box with rose gold trim.
Nothing about it says weed—and she wanted it that way. She's been contacted by dispensaries who want to sell Hora Skincare alongside Punch Edibles, but she's opted out, instead aiming to have her products in department stores and Sephora. CBD, she's convinced, should be mainstream and Hora Skincare is just one part of her larger goal to help make that happen.