As a makeup artist in Los Angeles, Edwin Monzon has often been faced with an ethical dilemma: use the product that works well or the product that's aligned with his moral values. Over the last decade, there's been a growing movement among cosmetic brands to go "cruelty-free." They're no longer testing their products on animals and have avoided business with China altogether, which still requires animal testing on cosmetics to ensure quality control.
Some brands have even gone vegan, cutting out the use of paraffin and beeswax. But, according to Monzon, who has done makeup on everyone from RuPaul's queens to R&B duo Chloe x Halle, he was never able to find a vegan mascara that worked as well as traditional ones: until he discovered Milk Makeup's CBD line.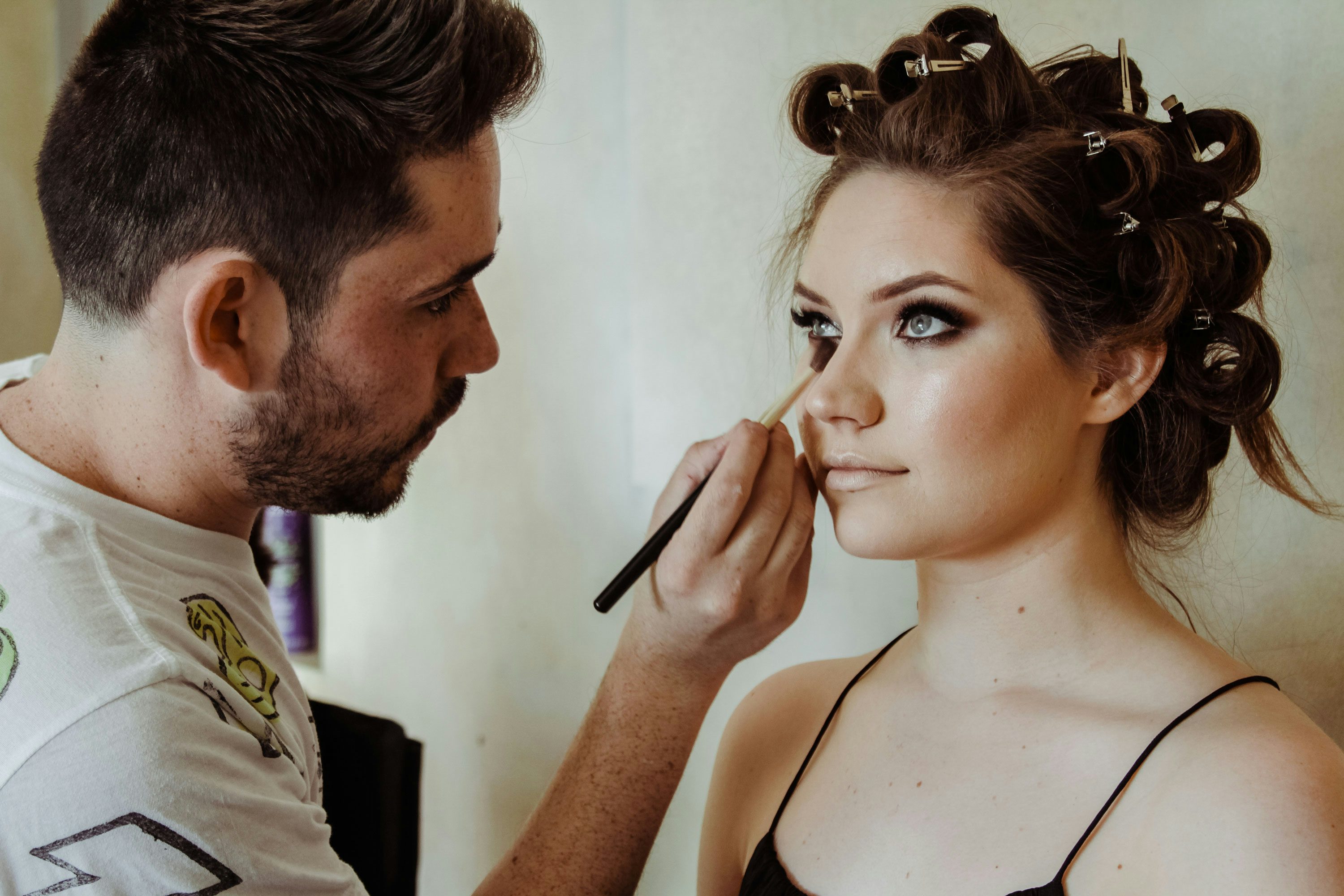 CBD cosmetics are a recent trend. Small, independent cannabis brands have been making topicals for pain, lotions, and other products touting cosmetic and medical benefits for more than five years in states like California, but, so far, there's only been two major brands to venture into the space—and they both did so this year.
Milk Makeup—a brand launched by the hip New York and L.A.-based Milk Studios—began selling their Milk Kush Mascara on 4/20 at Sephora before launching a CBD-infused brow gel. And Origins, a division of Estee Lauder, just began selling their cannabis-infused face mask, also at Sephora, on October 5.
Ron Robinson, cosmetic chemist of BeautyStat.com, tells Herb these big names are "tiptoeing into the [cannabis] space." He predicts established makeup brands are testing if cannabis has broad enough consumer appeal, and if it does, they'll launch entire brands or sub-brands around cannabis-infused products. For now, he says, there's a lot of buzz about CBD cosmetics, but it's too soon to tell how these products are selling and being received by mainstream buyers.
Milk Kush Mascara Review
Data or no data, Monzon's confident that Milk's concocted a formula that will transform the way people think about the potential of CBD makeup. He's used "countless" mascaras over the last decade and Milk Kush Mascara is now his go-to. It builds volume quickly, glides well, and doesn't cause smudging under the eye. The key, he says, is the CBD oil as it's not only vegan but provides a better glide than beeswax, which is more commonly used as a binding agent in mascaras. Additionally, according to Milk's website, Milk Kush Mascara provides "a conditioning benefit."
Milk Kush Brow Review
CBD oil is also, Monzon says, what makes Milk's Kush Brow Gel, the brand's newest cannabis product work so well. The gel—which comes in clear, blonde, medium, and black-brown—is designed to be like an eyebrow glue and eyebrow pencil combined. When compared with a pencil and powder, which can make brows look like they're just "sitting flat on the person's skin," Monzon says, the Kush Brow Gel makes his clients look like they have "a really full, healthy bushy eyebrow." And the oil, like the Milk Kush Mascara, conditions the brow hair so it doesn't get crunchy like it typically does with eyebrow glue.
Herb's Photography Editor Georgia Kirk is particular about her brows, having used a gel from the iconic Anastasia Beverly Hills salon for three years before starting to experiment with Milk for this article several weeks ago. She's now been converted.
"I was so happy that the product was not only able to fill in the sparse bits of my brows, especially the part in the center, but give my hairs volume and lock them in place without the stiffness," she tells me. "I was also really impressed with the small applicator as I was able to get into specific places to place the pigment."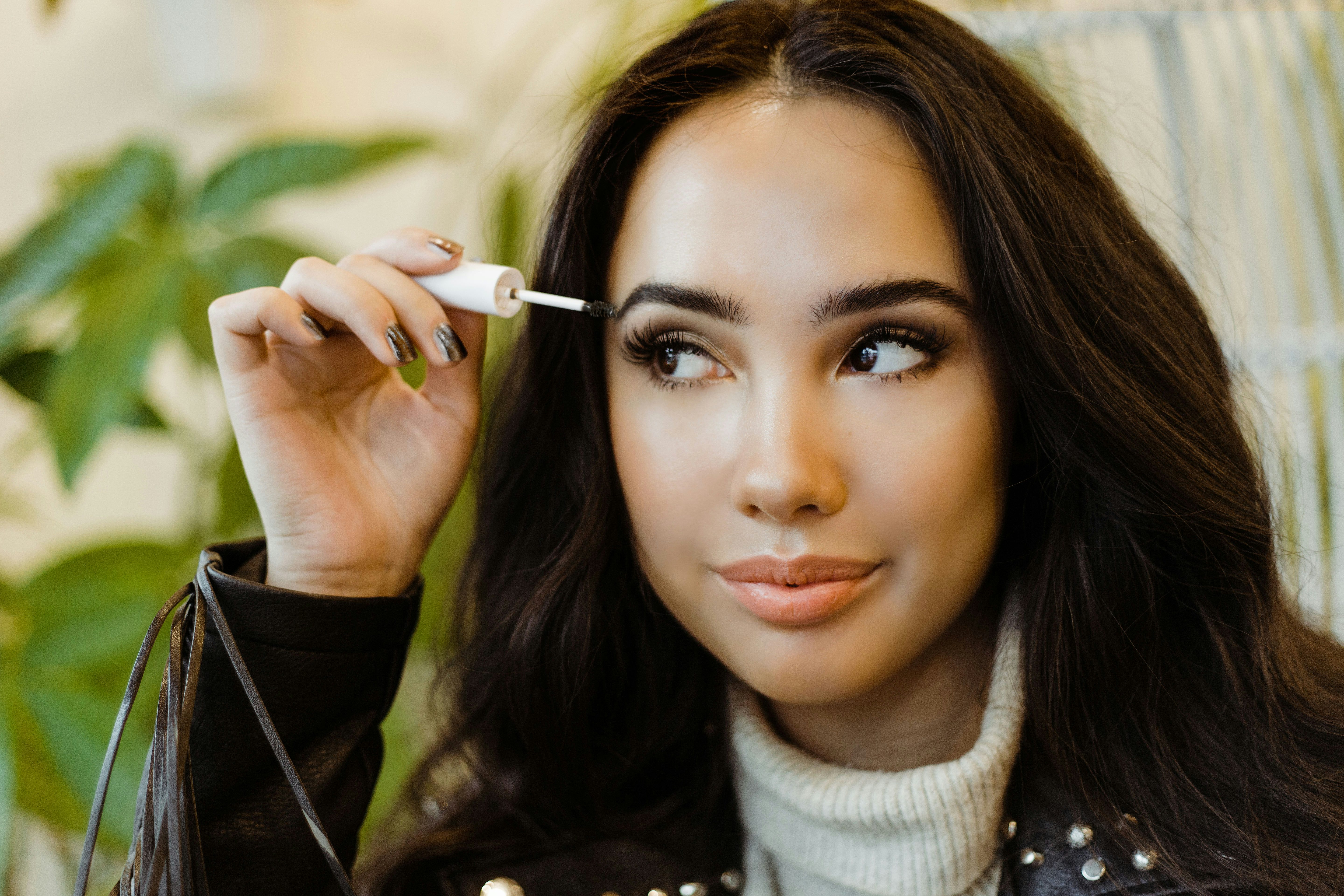 Where to Buy Milk Makeup
Monzon now hopes that the accessibility of Milk's Kush line will get consumers curious about other independent cannabis brands that were using CBD long before it was trendy. Brands like Cannabliss which makes a Revitalizing Face Serum from cannabis oil, grown and extracted from organic, Colorado flower, and a hemp salve for aches, which Monzon says is a must-have for him after a long day at a shoot.
The Milk Kush Mascara and Kush Brow Gel are now available in Sephoras across the country and Canada as well as on Amazon, while their non-cannabis products can be purchased at Urban Outfitters.
Milk's a progressive company—so it's not surprising that they'd be one of the first major brands to venture into the cannabis space. In addition to being cruelty-free, they offer their concealers in a variety of skin tones, with as many darker shades as lighter ones. (Many cosmetic brands still make a disproportionate number of their foundations for lighter skin tones.) And in 2016, the brand came out with hemp, blotting papers—for absorbing extra oil on the skin—which double as rolling papers for the on-the-go cannabis enthusiast.
CBD Makeup Benefits
For Monzon, supporting Milk—along with other innovative, independent brands—is a part of a larger philosophy that guides his life: "vote with your dollar." This is one of the biggest reasons he's excited to see cannabis startups in the makeup space, which typically have a transparency that some of the biggest names in makeup still don't.
Additionally, CBD could have a lot of unexplored potential in cosmetics just as it does in medicine and wellness, says Monzon. CBD has already proven to be a potent anti-inflammatory and is showing potential as an acne treatment. Will this alleged, "miracle molecule" also now be regenerating our lashes and brows? There's limited research on it—because there's limited research on everything cannabis—but, at a minimum, Monzon says, it's providing consumers with a new, guilt-free way to feel beautiful. And what's more beautiful than that?