Snoop has had a busy month. He recently launched his new marijuana lifestyle website Merry Jane and on November 9th at a private party in Denver, Colorado he unveiled his marijuana brand Leafs by Snoop.
Through the years, Snoop has serenaded us with lyrics of love for marijuana, so it comes as no surprise that he is the first celebrity to bring us a brand of marijuana based on his personal tastes. Leafs by Snoop was launched on November 9th at a private party hosted by LivWell dispensary owner John Lord, in Denver, Colorado.
Leafs by Snoop or LBS offers 8 strains of marijuana flower that are all hand-picked by the rapper. Each strain will be sold in 3 sizes 1/8 oz, ¼ oz, and 1 oz.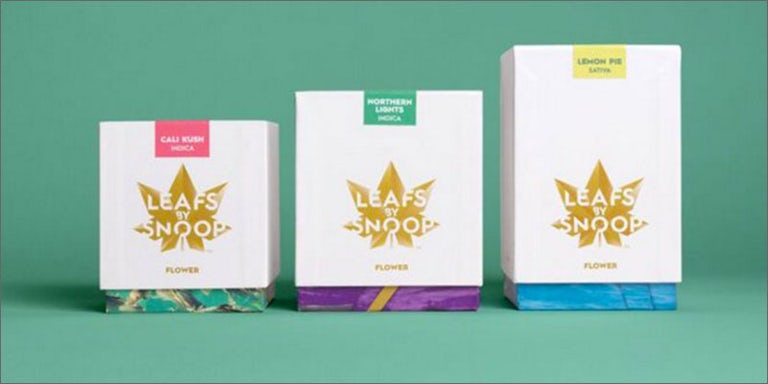 The strains include
4 indicas—Bananas, Cali Kush, Northern Lights, and Purple Bush
3 Sativas – Lemon Pie, Blueberry Dream, and Tangerine Man
1 CBD – 3D CDB
Included in the LBS line of products are "Dogg Treats" which are medicated snacks. The edibles will include gummies, peanut butter gems, 6 flavors of chocolate bars, drops, and fruit chews.
Cultivated by LivWell
Because Snoop is not a Colorado resident he cannot technically own the LBS product line, but he has partnered with LivWell dispensaries who will cultivate the marijuana used to create his products. LivWell, will have 30 days of exclusive distribution rights for LBS and afterwards they will wholesale the products to other Colorado dispensaries.
"Leafs By Snoop is truly the first mainstream cannabis brand in the world and proud to be a pioneer," Snoop said. "LBS is blazing a trail for the industry."
Party Time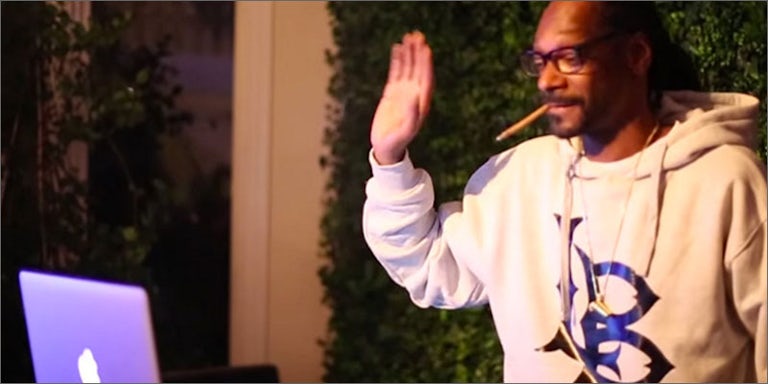 The Leafs by Snoop launch party gave partygoers the chance to test the new products as well as spend some time with the musical icon. The rapper performed a private DJ set for the crowd blasting some of his favorite songs by Rhianna, Dr. Dre, and of course some of his own tunes. Of course Snoop was in the company of some scantily clad ladies who happily rolled blunts for the crowd. At one point, Snoop stopped his music to accept a bowl packed with one of his sativa strains, from an excited fan.
Ahead of the Game
LBS represents the first commercial brand of marijuana in the world. The fact that the brand comes from an individual that we all know loves marijuana makes it much easier to accept. Marijuana users and cultivators are artisans in their own right, and the looming threat of big tobacco or big pharmaceutical companies trying to enter the marijuana business is a threat to the intimacy of our relationship with marijuana.  If we continue to support the efforts of individuals like Snoop Dogg and Willie Nelson (who will release Willie's Reserve next year), we are also protecting ourselves against infiltration by these out of touch industries.
Hats off to you Snoop-a-loop, keep doing what you are doing and the masses will follow you into the clouds of marijuana haze.
Check out the LBS informational video below.

Will you be trying Leafs By Snoop? Let us know!