Vaporizer technology is changing fast. New portable designs are becoming more stylish and the market is more competitive. With all of the fancy new product out there, how do you find the best one? This review compares two of the most popular portable vapes available at namaste vapes. Between the Firefly 2 and the DaVinci IQ, who will win? Which one is the better vaporizer? Here's how they stack up.
Firefly 2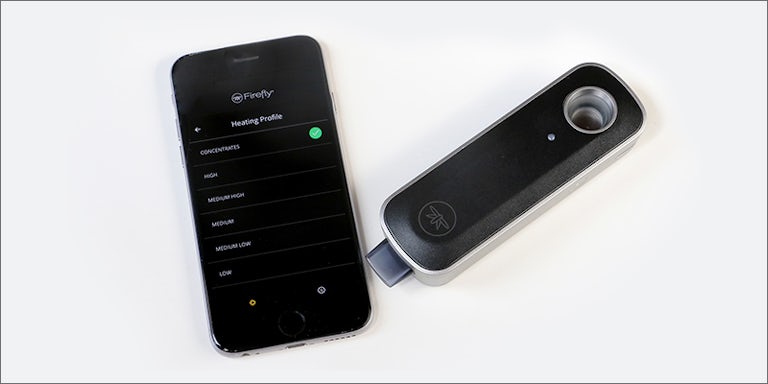 The Firefly 2 is an outstanding vaporizer. A sophisticated update from the Firefly 1, this pocket-sized vape can handle both flower and concentrates. It also features app-based temperature programming and can charge using a USB and a standard cell phone or tablet charger.
The Firefly 2 comes with a second battery, which makes vaping on the go even more convenient. Each battery lasts for 40 to 80 draws depending on how you use it. If you vaporize concentrates at high temperatures all of the time, your battery certainly won't last as long as it would for dried flower, which vaporizes at a lower temperature.
Type: dried flower and concentrates
Temperature: eight preset settings
Heating mechanism: convection
Vapor path: borosilicate glass
Cost: $329.95
One of the downfalls of this vape is the steep price. While Namaste Vapes currently offers the device for $329.95, the price can go as high as $359.99. As far as portable vapes are concerned, this is one of the most expensive on the market.
Many consumers also find that it the temperature control of this product is not intuitive. While you can manually change the temperature settings via the Firefly app, the device comes with six pre-set heat settings for the optimal temperature for the product you're smoking.
If the Firefly 2 sounds like the vape for you, you can purchase it from Namaste Vapes here.
DaVinci IQ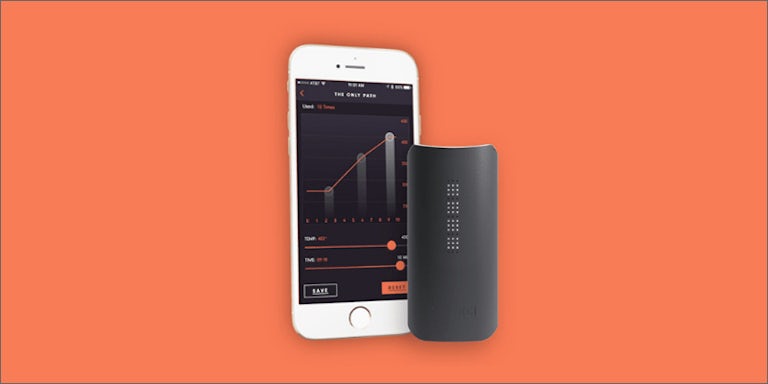 The DaVinci IQ is a sleek and high-tech vaporizer with Bluetooth app integration. Unlike many portable vaporizers out there, the DaVinci IQ is stylish and is easy to tuck into a pocket or a purse. Somewhat iPhone-esque, the DaVinci IQ comes in four brushed metal colors, black, copper, gray, and blue.
The vapor path is 100 percent ceramic zirconia, which can safely withstand heat without off-gassing. This means that you'll get a nice and true flavor, without having to worry about inhaling compounds like estrogen-mimicking BPA in your bud.
Type: dried flower
Temperature: four preset settings, 250-430° F
Vapor path: ceramic zirconia
Heating mechanism: conduction
Cost:  $274.95
The major downer about this vaporizer? It is for dry-herb only and it relies on conduction heating, though it still has great temperature control. At higher temperatures, this device can also get a little warm to the touch.
Many also suggest purchasing an additional 18650 battery and external battery charger. After heavy use, this vape can also be a bit difficult to clean.
For best results, clean frequently and use at lower temperatures when possible. As a dried flower vaporizer, lower temperatures are better for the bud anyway.
Sound like your ideal machine? You can purchase the DaVinci IQ from  Namaste Vapes here. 
Who wins?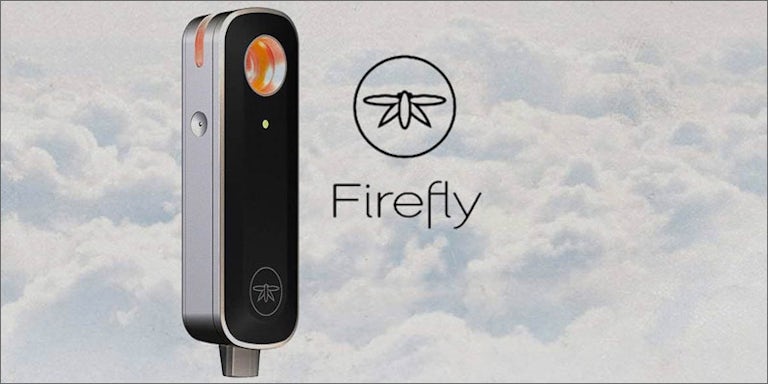 Both of these vapes are extremely high-quality. While many vapes out there use potentially unsafe plastics in the vapor path, either one of these options will provide a top-notch vaping experience. But, which one wins out?
The answer would have to be the Firefly 2. Though, the Davinci IQ is certainly an impressive contender. While the Firefly 2 is more expensive, the device allows consumers to easily switch between concentrates and dried flower, which makes it a more versatile device all around.
It also uses convection heating to produce a true vapor. The convection only heats the plant materials or concentrates when you inhale, creating a hot hair that melts off fatty resin glands and creates a hot steam. The Davinci IQ is good looking but comes at a fairly steep price for something that relies on conductive heating and only takes dried plant materials.
However, the Davinci IQ is definitely a great buy regardless. If you don't mind avoiding concentrates, the device is almost $100 less than the Firefly 2, with a comparable safety profile, excellent flavor, adjustable temperatures, and app control. No matter what, either one of these vapes would be a happy addition to your collection.
Both the Firefly 2 and the Davinci IQ are available through Namaste Vapes. This month, Namaste is offering a 5% discount on orders with the code vape5. You can peruse details on either vape on NamasteVaporizers.com.