Imagine a world where you can wear a helmet that determines exactly what strain of marijuana would be best suited for you. Picking the perfect bud would literally be as easy as getting dressed in the morning. Well, according to the research and development happening at PotBotics, we're not very far off.
PotBotics is a Palo Alto-based startup which claim to be the first company to combine cannabis research, robotics and artificial intelligence. It's like half-baked meets A.I. only this isn't a movie and it's coming into fruition as we speak.
PotBotics are in the process of developing three crucial products to work together and change the cannabis game for good.
NanoPot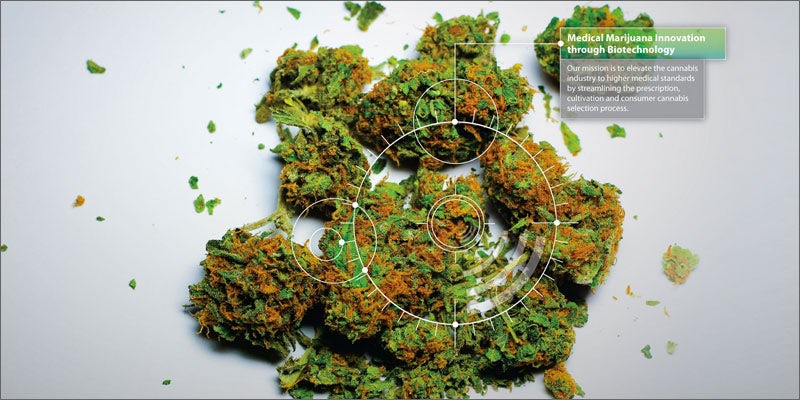 NanoPot is a DNA reader that scans seeds to optimize returns for growers. Basically, it scans the seeds and analyzes their molecular biology to more effectively understand how to perfectly breed plants. With this valuable information, NanoPot gives growers a specific, custom growth plan for the ideal bud yield.
BrainBot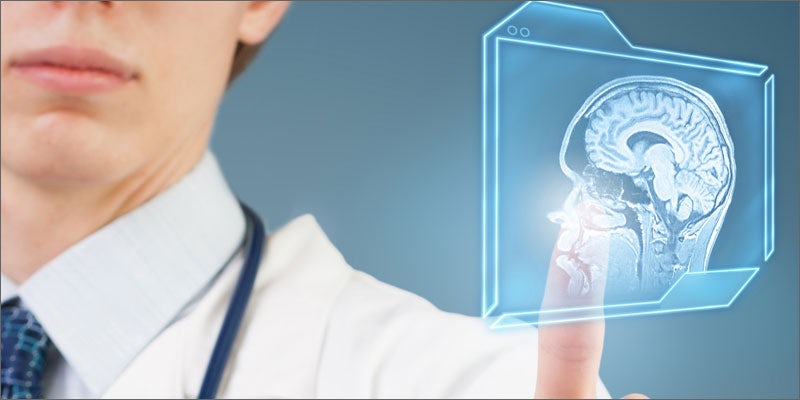 With the BrainBot, it gets even better. This wireless helmet captures your brain waves and helps doctors to analyze a patient's neural response to cannabinoid stimulants so that the exact, correct strain and cannabinoid level can be recommended. This is a huge advancement in the research of medical marijuana because up until now much of the prescription process has been based on trial and error.
Although there are uppers and downers, energizers and relaxers – some strains are new and you're taking a chance when trying them.
This BrainBot will help to revolutionize not only how we consume marijuana but how we prescribe and medicate with it by giving you the perfect strain based on science.
PotBot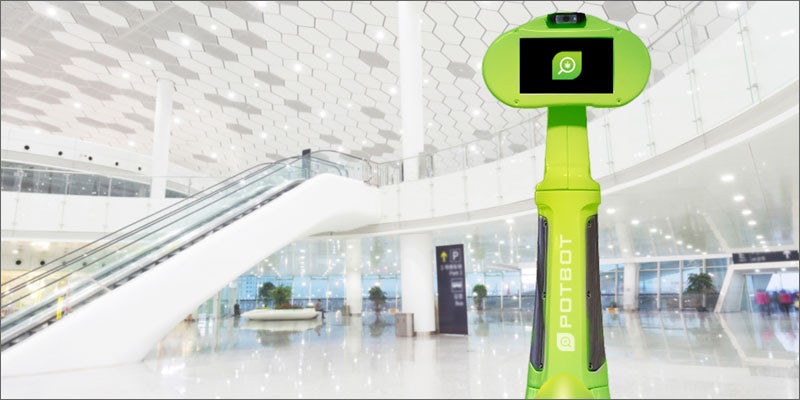 PotBiotics also created the PotBot, a bud recommendation engine that uses algorithms to recommend custom strains to patients. By using a cannabinoid matrix comprised of scientific data and crowd-sourced reviews, this downloadable app will allow patients to select the best strain for their needs without even doing a test run.
Siri for weed
What's even cooler is this app will also be used as in-store kiosks and the artificial intelligence software will be like the Siri of weed.
It will be designed to analyze speech and engage in two-way communication to literally converse with you to decide which strain is best. Dispensaries will also be able to take advantage of an entire POS system to help them meet state regulations, increase security and expedite their orders.
Selecting the right strain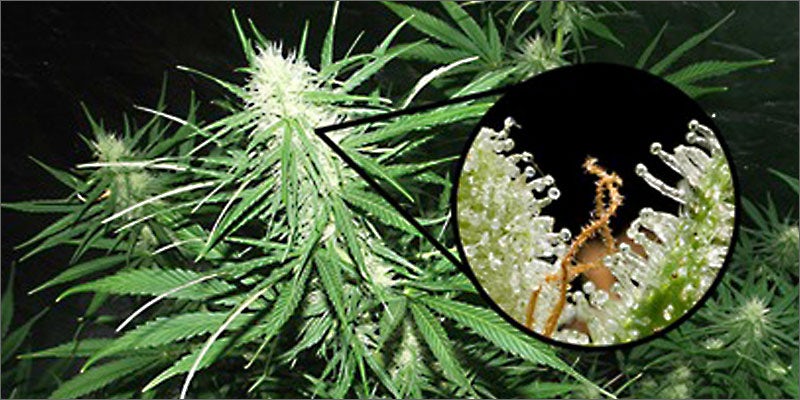 What's particularly interesting about PotBotics is the way it connects consumers with marijuana by the ratio of cannabinoids, rather than the specific strain of bud. This helps the user to truly understand what it is that they are looking for in their ideal flower, rather than going off what a dispensary has named it. Instead of saying "grape fruit" or "afghan kush" it would be a cannabinoid level and ratio.
Taking cannabis to another level
Overall this advancement in research and technology is helping to change how we think of and consume our marijuana. Most companies are trying to make their weed stronger or more potent but PotBotics is adding another level, they're actually trying to make our weed smarter.
If you're interested in learning more, check out this interview with PotBiotics creator, David Goldstein here, or watch the video: