On those scorching hot days, there's no better way to cool off than with some cold and crisp hits of the herb. Aside from providing a smoother inhale, smoke is thick and milky when it's nice and chill. Finding a rig capable of maintaining a frosty temperature is easier said than done, though. Sure, there are ice molds, bongs featuring ice catchers, etc. But there's one huge drawback with those, and that's condensation. Once that ice begins to melt, the moisture, more often than not, will leak through the stem. And from there, you're left with a wet mess to clean up. With the Polar Blast, on the other hand, there is no mess, and savoring fresh, ice-cold cannabis smoke is a breeze.
Eddie Villarreal, the CEO, and founder of the Polar Blast once spent his days working and making a living as an insurance broker. Having a life-long passion for design, he also owned a design company that he tended to on the side. While on vacation, Villarreal had no idea that one missed email would change his entire career.
As it turns out, for Villarreal to keep his job as a broker, he had to renew his contract. But at the time, he wasn't aware of that. After all, he was on vacation, and no one checks their email when they're on vacation. Not to mention, the company had never requested a renewal in the past.
Villarreal spent days waiting for his annual residual income check to arrive, but it never came. Naturally, he became concerned, and so he decided to call the company to see what was up. Little did he know, he wasn't just about to lose his job, but also his entire salary and book of business.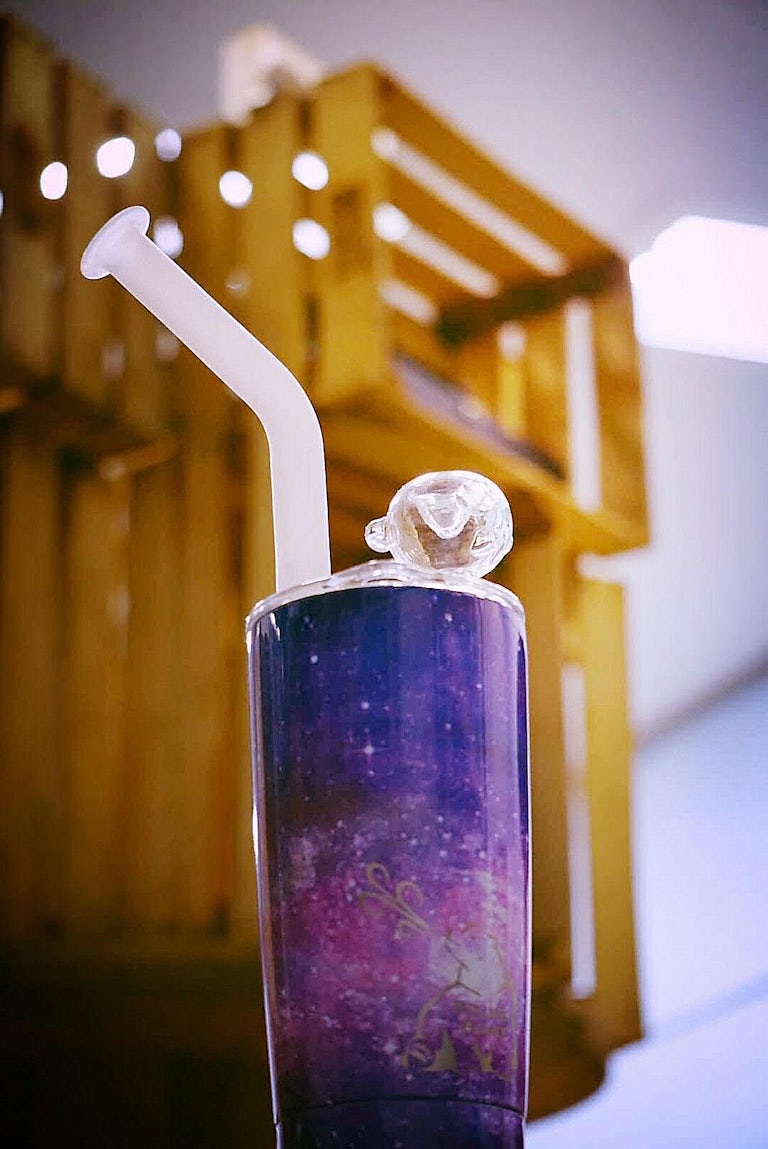 To say that Villarreal was sunk would be an understatement. Due to a lack of income, he had no way to pay for a decent lawyer to fight back. Not knowing what to do next, Villarreal spent every night calling his buddy via FaceTime to vent. But once his friend mentioned the Polar Blast, which at the time, was nothing more than an invention that never made it out to production not only because Villarreal wasn't ready, but also for fear that it would give off the wrong impression to his clients, he knew what he had to do to continue to provide for his wife and kids. In just 65 days, he went from the idea, hired an engineer to 3d print a prototype, wrote two patents, went through over 260 mass production manufacturers until finally choosing his production team, launched the website and he revamped the Polar Blast, mostly by himself.
The Polar Blast isn't just a lid; it's an indestructible ice saver.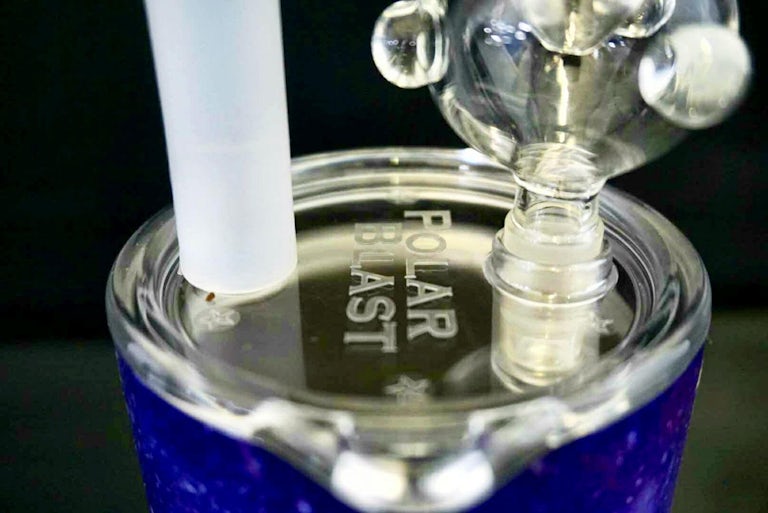 At first glance, you might wonder how a lid can offer you such smooth herbal hits. But the Polar Blast is far from your ordinary cup lid. With the Polar Blast, you can turn your favorite tumbler, whether it be a YETI or RTIC, into a bong with ice that never melts.
Unlike ice molds and bongs containing ice notches or ice twists, which tend to leave a puddle of condensation on the surface, the Polar Blast keeps ice frozen solid for a total of 24 hours. Mess not included.
So how does the Polar Blast work? Simple. The Polar Blast comes equipped with a high-quality glass bowl, stainless steel downstem, and a durable food-grade silicone nozzle. All you have to do is fill your tumbler with ice, add some water, and replace its standard top with the smoke-friendly lid.
The bowl and nozzle together, thanks to their sturdy material, ensures that your smoke is impurity-free at all times. Also, since the stem is already frozen from the ice, there's no way for heat to travel in and out, meaning you get sub-zero temperatures and crisp during the entire smoke session.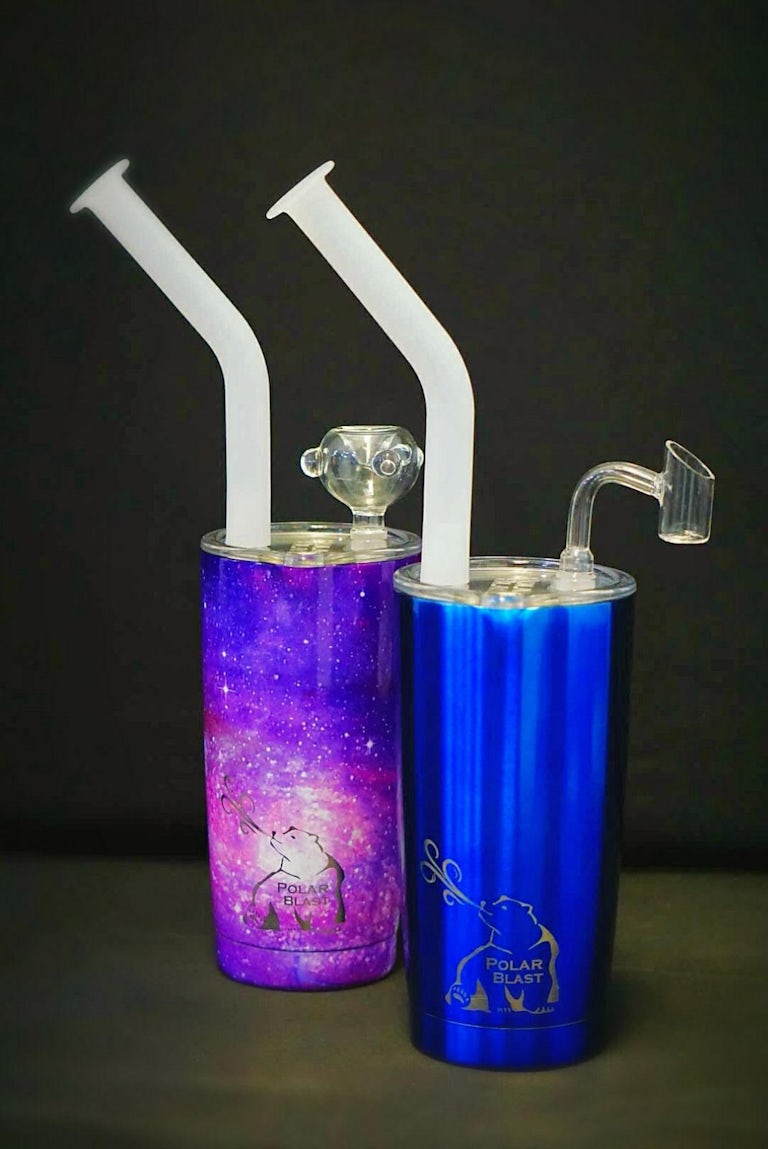 The Polar Blast is also made out of the most exceptional Polycarbonate, or as Villarreal likes to call it, the "Cadillac of plastics."
It's literally impossible to break. Villarreal put it through a rigorous test, but no matter how many times the Polar Blast was pounded by a hammer, it could not be smashed, or even scratched.
Don't have a tumbler? No worries, because as of now, Polar Blast is throwing in a cup for free along with the lid itself. The container, in particular, features all the same qualities of a YETI or RTIC. In addition to being built of solid stainless steel, which can stay clean for days, the tumbler is dual wall vacuum insulated.
The Polar Blast is also giving back by customizing each cup with free monograms, names, or personal engravings. And soon, four different styles will be available, including a 30 oz model and a 60 oz Hookah style model. Not to mention, once Polar Blast fully launches, Villarreal plans to help others launch their ideas into production with zero upfront cost.
For just around $50, you're getting so much more than a smoking device. The Polar Blast is an inspiration to others to stay lifted even during the darkest times. And by purchasing one, you're helping a company that is going to help plenty of others. To get your hands on the Polar Blast, and potentially incentivize creativity in others at the same time, head on over to the company's website here.
Check out other chill bongs for sale at the Herb Shop, like the Boxed Borosilicate Glass Bong Ice Bubbles.