A legal pot shop, or cannabis dispensary, may be opening up near you. But what is a dispensary, exactly? From what to bring to what to expect, we've got you covered on everything you need to know before going to your first cannabis dispensary.
The History of Cannabis Dispensaries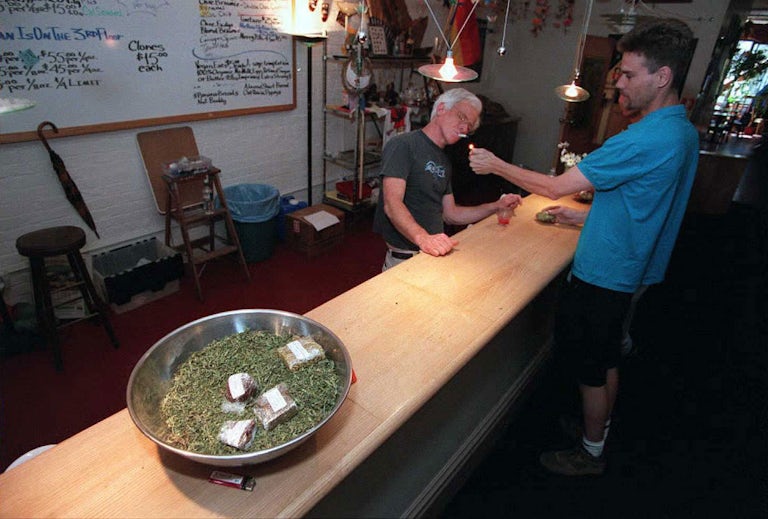 The first public cannabis dispensary in the U.S. was the San Francisco Buyers Club, founded by legendary activist, Dennis Peron. With the help of another activist, Mary Jane Rathbun, more commonly known as "Brownie Mary," the SF Buyers Club opened its doors in 1992 as a medical cannabis dispensary. At the time, San Francisco was being hit hard by the HIV/AIDS epidemic and many were fighting for medical marijuana to be legalized in order to help those struggling with the disease. Peron and Rathbun both fought for the passing of Prop P. in 1991, which recommended California embrace medical cannabis. With the help of Peron's husband, John Entwistle, the three also helped draft the language of Prop 215, the act that made medical cannabis legal in California in 1996.
Skip ahead almost two decades to January 1st, 2014, when the first "recreational" or "adult use" dispensary opened in Denver, Colorado, 3D Cannabis. 3D Cannabis was also founded by a longtime cannabis activist, Toni Savage Fox. Fox made the first legal, adult use sale of weed on that faithful day in 2014 to a veteran who struggled to get a medical marijuana recommendation. Now, there are thousands of cannabis dispensaries, both medical and "recreational" in nearly half the states in the U.S. and more worldwide.
The Differences Between a Medical and Recreational Cannabis Dispensary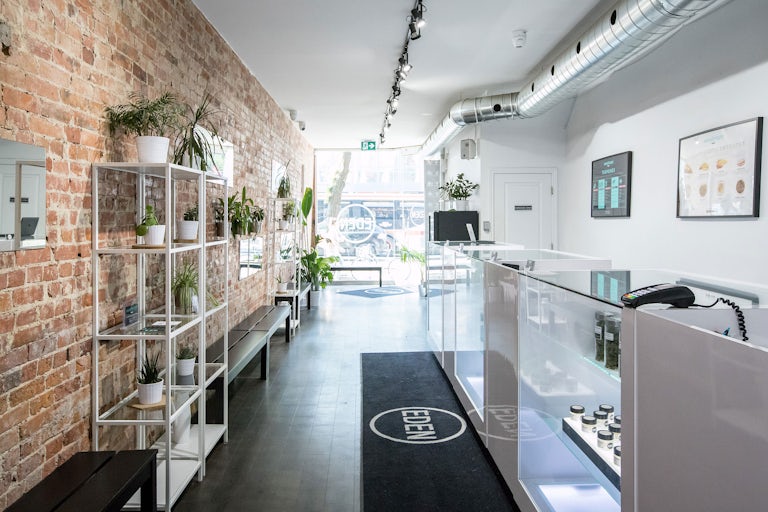 The difference between a medical and "adult use" cannabis dispensary is simple. Only medical cannabis patients are permitted to shop at medical dispensaries while adult use dispensaries are open to anyone over 21. Obtaining a medical cannabis recommendation varies by state, check out our full coverage about applying for medical cannabis.
The thing is, recreational dispensaries are only open in a handful of states, like California, Oregon, Washington, and Nevada. Medical cannabis dispensaries, on the other hand, are open in nearly half the country, but require a doctor's recommendation and can often be somewhat limited. For instance, in Florida, dispensaries currently don't sell flower for smoking, although that may soon change.
For the states that have both medical and recreational dispensaries, or offer both options at the same place, people remain medical patients for a couple of reasons. For one, they're often allowed to buy more cannabis and have more plants at home. Plus, they can often buy stronger products with higher amounts of cannabinoids, like THC. Not to mention, many remain medical cannabis patients after their state fully legalizes adult use to pay less in taxes. In California, for example, sales tax on recreational pot can be as high as 40 percent, but medical marijuana taxes remain low to keep the medicine available to those in need.
What Do I Need to Enter a Cannabis Dispensary?
The number one thing you must remember to bring to the dispensary is valid identification. For many, that's a valid (aka non-expired) driver's license, state-issued photo ID, or passport. If you're from outside the U.S. but you want to enter a recreational dispensary, you'll need to bring your passport, a foreign driver's license won't cut it.
Like we mentioned before, to enter a medical dispensary you're also going to need a doctor's recommendation or state-issued medical marijuana patient card. But an important thing to note is that some states allow for "reciprocity" in their medical cannabis law, meaning they allow medical marijuana patients from other states to shop at their dispensaries. While it's definitely smart to travel with your medical cannabis recommendation if you have one, not all states allow for reciprocity, so you should look it up before traveling.
Although not necessary to enter a dispensary, you're going to want to bring cash or your debit card with you too when shopping. The cannabis industry is still operated mostly in cash due to federal banking regulations, but most dispensaries will have an ATM onsite and some will even accept your debit card.
What's Available to Buy at a Cannabis Dispensary?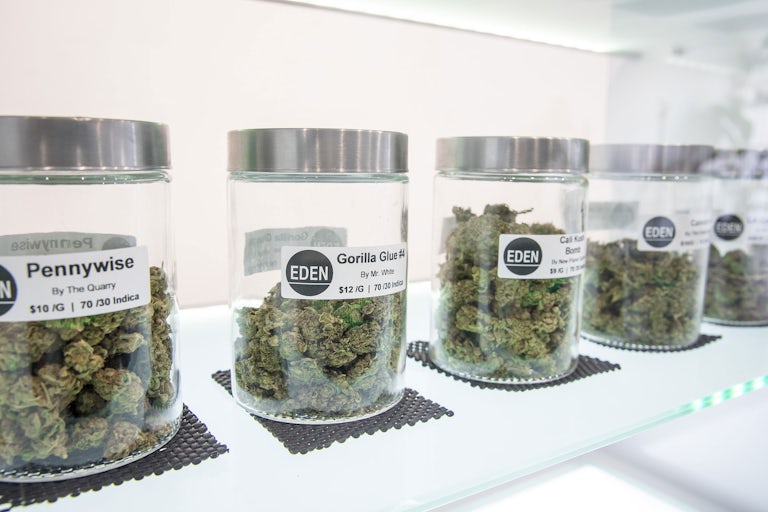 What's available can vary state-by-state, especially in medical dispensaries, but in recreational dispensaries you can pretty much buy it all:
Flower
Concentrates like shatter, wax, live resin, vape pen cartridges
Edibles like brownies, candy, and mints
Drinkables like weed coffee and soda, and hopefully soon, weed beer
Oils and tinctures
Topicals like lotions, but also transdermal patches, weed lubricant, and wrinkle cream
Clones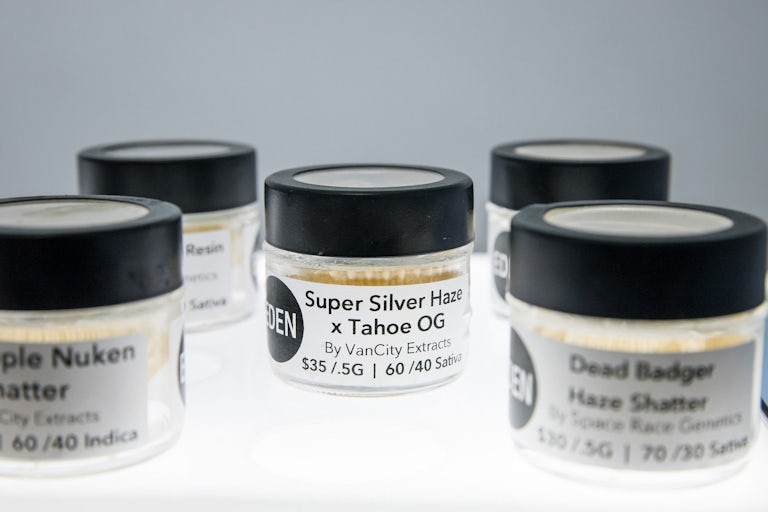 Plus, many dispensaries post their menus online, so you can check out what's available before you head in. And, don't forget, the budtenders are there to help. These are the employees, often standing behind the counter, but in bigger, more modern dispensaries, they may also be roaming the "floor" much like at an Apple Store. They can answer questions about strains and products or make recommendations based on what you're looking for. I know whenever I ask my local budtender for a strain to put me to sleep, they never fail. It's important to remember, though, that there's currently no education or training required for dispensary employees so their knowledge can vary widely.
Cannabis dispensaries are also great because once you become a customer or "member" many offer all sorts of neat stuff, from at-home delivery, "carry-away" counters, and discounts, to on-site consumption lounges, yoga classes, and massages. Believe me, it's way better than buying on the black market and all the sketchiness that can involve.