Some wealthy pot lover is very, very happy after being the winning bidder on a $24,000 joint shaped like an elephant tusk. The 3-foot-long joint contained over a pound of pot as well as six ounces of concentrate and two ounces of bubble hash, reports the Huffington Post. Naturally, it was wrapped in a 24k gold paper. While lavishly expensive joints are nothing new, the price tag on this one probably secures it the record for the world's most expensive joint.
However, instead of being flair for a rap video, this joint was actually sold at an auction to support a good cause. Stone Road Farms, a Los Angeles-based cannabis company, auctioned off the jay at a hip party at LA garden store Fig Earth Supply in order to raise money for the African Wildlife Foundation (AWF). Noting that: "More elephants and rhinos are dying from poaching than from natural causes or conflict with humans," the AWF seeks to end the illegal trade in tusks. The joint was rolled by famed rolling artist Weavers.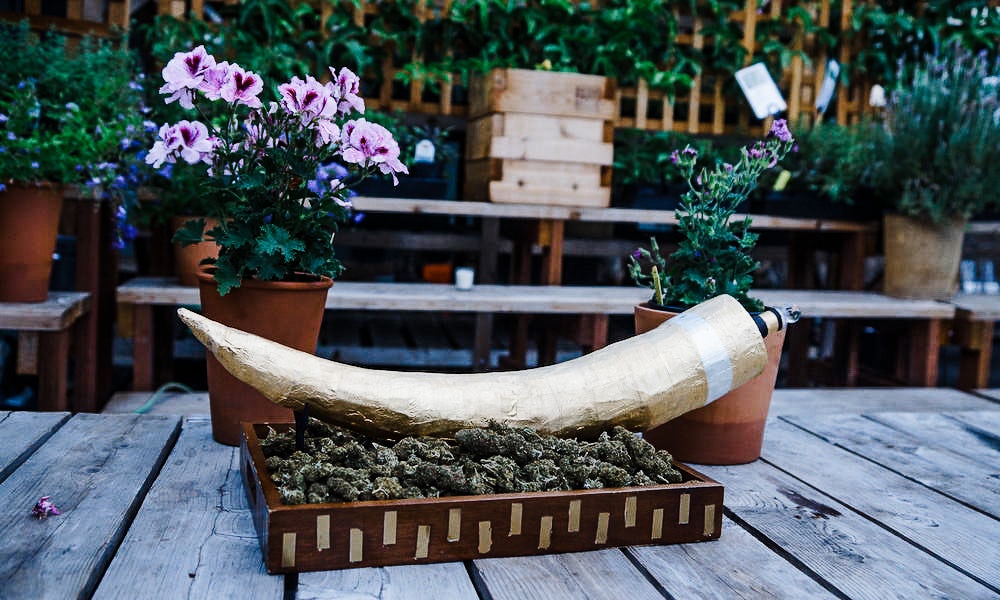 "Elephants are being slaughtered in unprecedented numbers," Stone Road Farms founder Lex Corwin told High Times. "Our generation could literally wipe the most majestic land animal off the face of the earth for all future generations."
The $24,000 joint only sold for $4,000, sadly, but Corwin didn't consider that a loss. The higher number was the valuation, not the asking price, and all $4,000 of that bid went to fight poaching, he said.
"Everything was donated, and the person who bought it is my biggest investor, so it's staying in the family," Corwin told Civilized.
As it's all in the family, they're already planning a smoke session and he promised it would be taped. If you want to watch the $24,000 joint go up in a blaze of glory,  follow Stone Farms on Instagram.