For years, social media networks have censored the content they allow on their websites, limiting the amount of cannabis related imagery and information. Facebook, Instagram, and YouTube have all closed down various profiles of users who promote such work. Until now, there have been few outlets available for these cannabis crusaders to spread the word about legalization and the growing cannabis industry. 420LifeTV is the new network that's giving users back the power to promote, without censoring their feed.
420LifeTV: Your new station
As the cannabis industry becomes more censored on traditional media platforms, it's time for enthusiasts to have their own, uninterrupted, stream of content.
420LifeTV is a streaming network service, much like Netflix or HULU, but centered solely on cannabis. All types of cannabis content are welcome, from news and information to imagery and humor.
There's nothing left out, meaning the true power of the cannabis movement can be shown, rather than hindered and dulled down.
In an attempt to raise awareness, 420LifeTV is helping to promote a well-rounded view of the cannabis industry and those involved in it.
While you might find some common stereotypes laden about the network, many are showing off the professional, educated side of the new cannabis market that the world is coming to know.
By not censoring content, 420LifeTV is helping to squash preconceived notions of cannabis users and bringing to light the era of the informed consumer.
Masterminds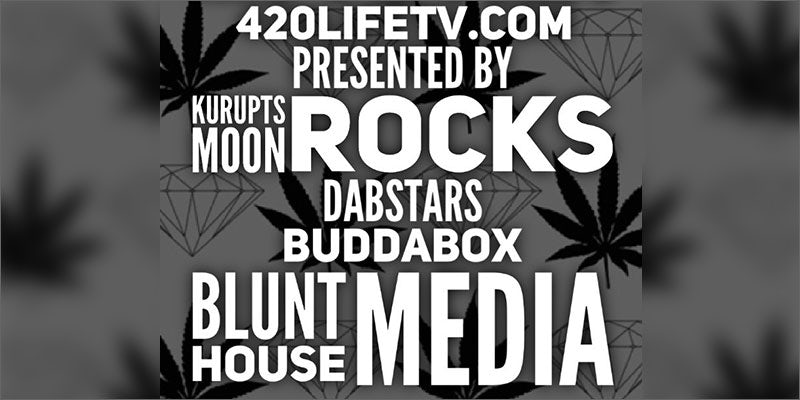 It should come as no surprise that the masterminds behind 420LifeTV are the guys that brought you #BBXTV.
These forward thinkers are always looking for the next big thing to help propel the cannabis industry forward and they've nailed it with 420LifeTV, the world's first uncensored cannabis TV network.
It's easy to watch and take part in the network. Simply visit 420LIfeTV.com to get started in enjoying all the content the channel has to offer. Users can watch anywhere and anytime, from any device.
There's no fee, so there's no worry about every missing out on content because of splurging on a bit too much cannabis.
Be sure to sign up on their mailing list to stay up-to-date on all the latest information from 420LifeTV, and follow them on Facebook.