I learned a long time ago that honesty can be the best policy with your folks. If you get home in the morning covered in dirt, war paint, a road sign in one hand and a bag of old National Geographic magazines in the other, it just isn't worth the effort of coming up with a lie convincing enough. Had one Bachelor contestant kept a better line of communique with their mother before a pot farm sabbatical, then we wouldn't be in this mess.
At the beginning of the month, the North Coast Journal published an article called 'The Humboldt 35,' a combination report and list of 35 individuals who have been reported missing in the Californian county of Humboldt. It didn't take very long for readers to recognize one of the 35: Rebekah Martinez, better known as Bekah M., one of the wildcard contestants on the current season of The Bachelor.
Fans thought that there must be some sort of confusion, and perhaps she was only missing from Humboldt since the rest of the country was watching her every week on ABC. The North Coast Journal reached out to the sheriff's office for a clarification. Martinez was reported missing not long after the reality show began filming, and contestants are required to surrender their cell phones as not to contact the outside world and pop the bubble that is their fantasy universe. 
Humboldt County officer Samantha Karges confirmed to the paper that Rebekah Martinez and Bekah M. were, in fact, one in the same, but the TV show was not the explanation for her disappearance.
"I just got off the phone with Rebekah," said Karges. "She is, in fact, the same person."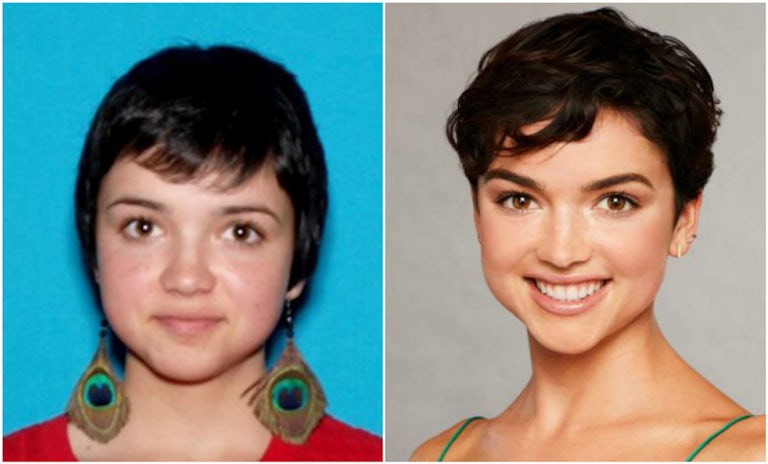 Rebekah Martinez' mother reported her missing on November 18th of last year, having last heard from her on the 12th through a friend's cell phone. Martinez told her mother that she was going to be working on a cannabis farm for a little bit, while her mother urged her to return home. Martinez told her mother that cell reception was going to be weak where she was, somewhere near Eureka, California, and to expect to see her in six to eight days. Despite an absence of only six foretold days, Martinez' mother reported her as missing. You know how moms can be.
Martinez confirmed she's alright and police have removed her from the missing person list. The North Coast Journal followed up on the story, appreciating the enthusiasm to find Martinez, but there are still dozens other, non-celebrities left unaccounted. Meanwhile, Martinez sees the humor in the confusion, even keeping one of her own missing flyers.