From politicians to high profile businessmen, the cannabis movement's historical upswing is poised to reap major successes in education, advocacy, and business. Yet for many, supporting cannabis use remains a threat to their personal and professional livelihoods. This is particularly true for people of color who, despite having played a significant role in popularizing weed to the masses, are still disproportionately targeted by the criminal justice system.
There's no greater example of this than journalist and ride-or-die cannabis advocate Charlo Greene. The Alaskan journalist became an instant hero and viral hit in 2014 when she abruptly quit her gig during a live broadcast in which she was interviewing cancer patients whose lives had been transformed by their cannabis use. At the time, she headed the Alaska Cannabis Club, whose efforts were credited for improving the quality of life for many Alaskan patients.
She told KTVA viewers mid-broadcast, "That's why I, the actual owner of the Alaska Cannabis Club, will be dedicating all of my energy toward fighting for freedom and fairness which begins with fighting for legalization here in Alaska. And as for this job, well not that I have a choice but…Fuck it, I quit."
Greene has faced a great deal of admiration and tribulation since then. She's traveled around the world on behalf of cannabis legalization, received High Times' Courage in Media Award, and her YouTube project, The Weed Show, has given her a large platform to advocate for both cannabis and the victims of pot criminalization. On the flip side, Greene has also faced pressing legal issues, including a cannabis club raid in 2016 in which several criminal charges were filed against her and her organization.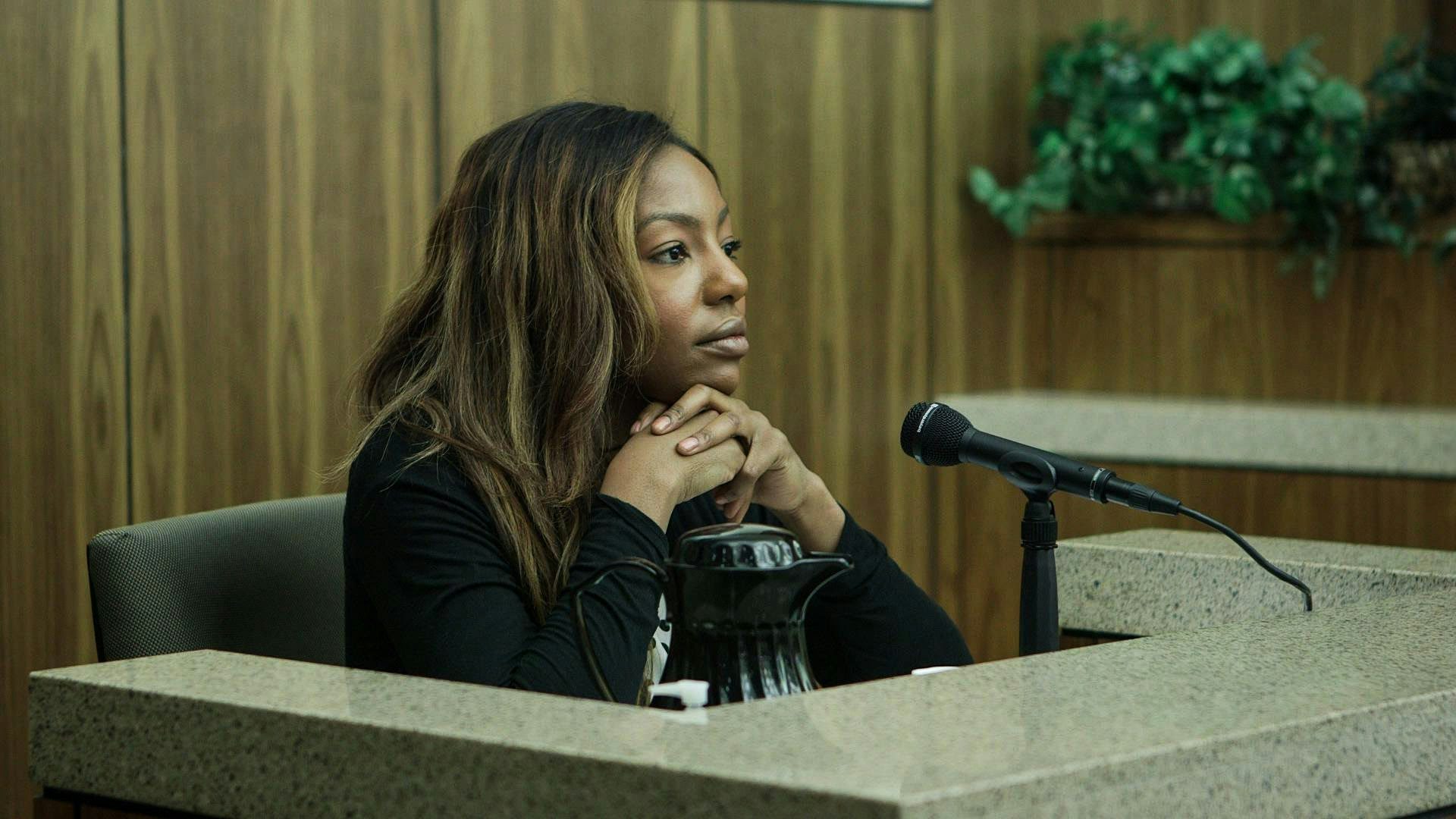 Greene remains quite mum about the status of her case, and understandably so. Her life has changed considerably since 2014, and not all changes have been for the better. Especially considering that she faces up to 54 years in prison as a result of "misconduct involving a controlled substance" at her club.
"Since 2014, I think I've received quite the education in how America works," she told Herb.
Amid all this, Greene says she has only become more motivated to fight for cannabis legalization. After Greene quit her job on the air, she quickly became a full-time cannabis advocate. She worked to help increase access to marijuana in Alaska after it became the third state to legalize recreational pot in 2014.
Greene's stake in the cannabis movement is personal. In college, she struggled with alcohol abuse until discovering weed through a close friend. "I went from failing out to landing on the Dean's List every semester after that," she said. "And in spite of failing out an entire semester, I graduated cum laude, on time."
Years later, when she was working as a journalist for CBS affiliate KTVA in Alaska, she kept hearing people both inside and outside the media spread lies about the risks of cannabis use. She knew, from personal experience, its healing potential. As she started to learn the stories of people—who like her—had their lives transformed by marijuana, she felt an obligation to tell them.
"I knew I was the only one who knew about it, who had experience with it," she recalls of her time in the newsroom. "The patients and their stories really spoke to me. I mean I was dealing with my own self-inflicted issue with drinking, but these people were facing cancer and aging and really needed this plant."
Since then, Greene has become quite the entrepreneur in the cannabis space with her online cannabis news network, The Weed Show. The series makes her one of the few black women with a substantial platform on marijuana legalization, something she doesn't take lightly.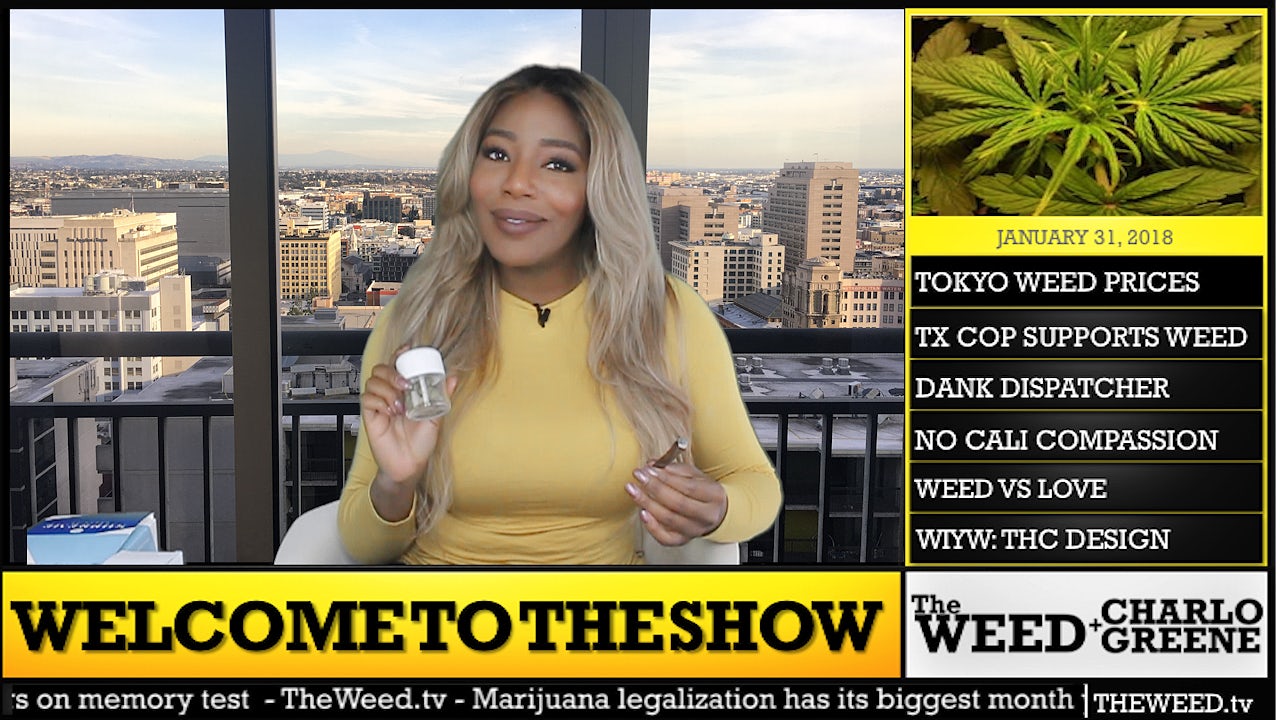 "Of course, it's important for people like me, and groups who look like me who have been disproportionately affected by the war on drugs," she says. "We have to be out here putting a face on the revolution."
Her voice is indeed making a difference. Greene often receives emails from viewers of color who are inspired by her work and want to follow in her footsteps. Greene could have leveraged her broadcast news career to focus on cannabis recreation and entertainment, but instead has made the focus of her show cannabis education for disenfranchised communities. When she first debuted The Weed Show she even founded a non-profit in coordination with it to teach people of color about the cannabis space. This included events, such as one with doctors and entrepreneurs of color from across North America.
Greene understands that as much as cannabis provides opportunities for entrepreneurialism, there's still a long way to go in reconciling past injustices towards communities who have been historically—and in some cases continue to be—left out of the industry. Especially because she is still fighting for her own freedom.
In many ways, Greene continues to be the unrelenting advocate who quit her job on behalf of cannabis, but, in other ways, she has felt the personal consequences of such boldness. After having recently moved to California, she's made a new start, albeit with much caution.
"Things are just too risky. I've been on bail for the past three years. And especially with people of color, they don't want to see us winning," Greene says. "This just gives them any reason to point the finger at you and drag you into the criminal justice system. It sucks."
While she's waiting out her fate, Greene continues to focus on The Weed Show, which she says fulfills her and gives her purpose. She's got a steady following for the broadcast, which airs five days a week. She's also got a production company in the works. "
"My case is still real, I don't know what's going to happen with that…so I can't say that I'm super excited about everything that has happened over the past four years. But I'm focused on where I'm going next," Greene says. "I'm never going to quit advocating for cannabis, this is our generation's revolution."