This article was created with D.S. & FITZ.
As the cannabis community evolves, so do our tastes. No longer can weed come served in a plastic baggie, be hard as a brick, and taste like dirt. A cannaseur's senses thrill for that elegance, that refinement that a luxury like cannabis deserves to be treated with. Some companies still stick with the tried and true image of underground extravagance. But one has elevated the art of cannabis to excellence.
Herb: elevated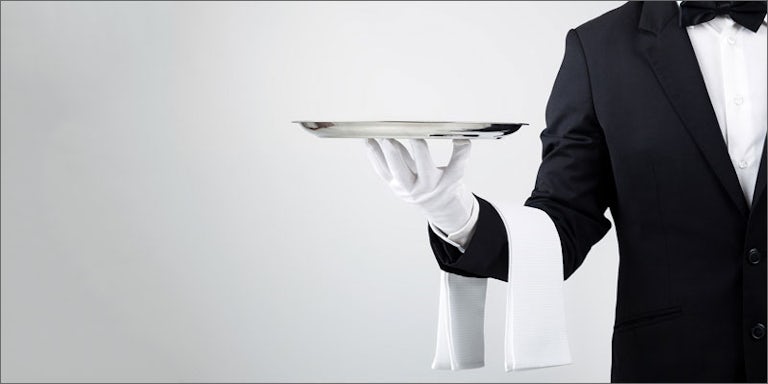 Rather than offering the same stoner style, Canada's premium line of medical cannabis,D.S. & FITZ, invites you to take your cannabis experience to the next level.
They cultivate their signature strains with the philosophy that medical cannabis should soothe and inspire.
From the euphoric high of their sativa dominant Allure to the dream-like relaxation of the indica-rich Hustle & Grind, each strain promises relief for a wide variety of ailments including insomnia, chronic pain, nausea, anxiety, and inflammation.
Signature of excellence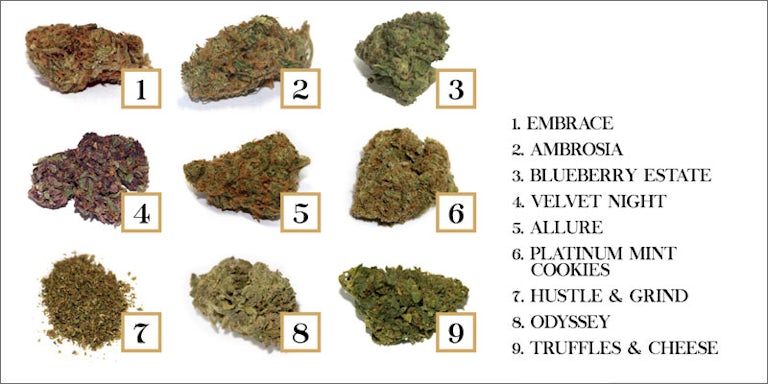 Among their signature hybrids, they have managed to coax out and merge characteristics from the some of the best strains in the world.
As a result, D.S. & Fitz's Blueberry Estate, born out of the legendary Blueberry and Bubblegum strains, provides a perfect balance of a heady sativa with the full body effects of a bold indica.
Taking the journey of pain relief to mind opening indulgence, they introduce their Odyssey strain. Aptly named for its incredible array of crisp refreshing flavour notes, it transports you into mental bliss while soothing away worldly aches.
And speaking of flavour, don't miss their Platinum Mint Cookies, a sweet earthy blend of OG Kush and Durban Poison.
Why not try them all?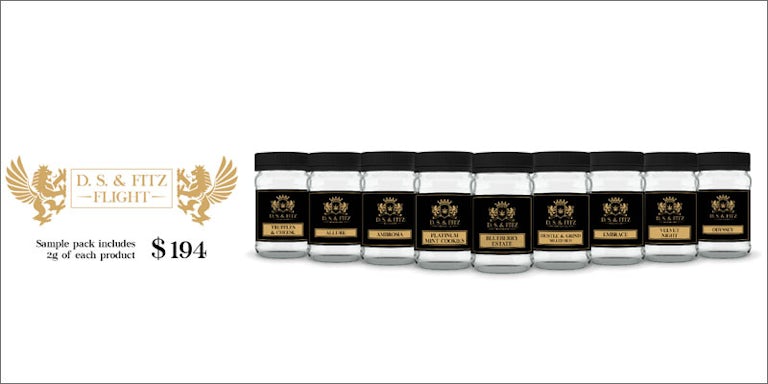 Can't decide which D.S. & FITZ strain to try first? Why not spring for the Flight Pack and try them all? With all of their strains in one sample pack, you get to customize your herbal enjoyment like never before.
The D.S. & FITZ Experience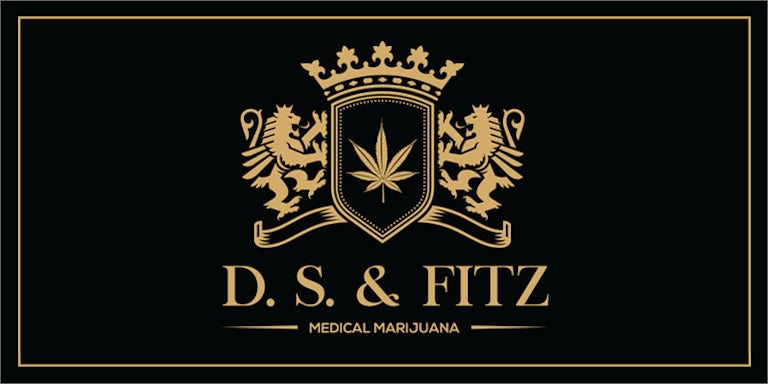 D.S. & FITZ prides itself on catering to the most discerning cannabis users. They grow all of their strains in state-of-the-art greenhouses, pesticide free and adhering the highest standards in horticultural practices.
Their customer service, packaging, and home delivery system are widely praised as second to none.
Treat yourself to the high-class highs of a company with cultivated taste.
If you want to take your herbal enjoyment to the next level, become a D.S. & FITZ client by 
clicking here.