For centuries, expert hashishins have passed down their knowledge to new generations. A delicate dance of sieving, washing, and shaping, making an exceptional hashish is an art that requires a deep respect for the process and materials. Since 2015, one expert has been sharing this wisdom with hopeful hashishins across the globe. Frenchy Cannoli would like to invite you to a hashish making workshop and a fundraiser for a four-year-old boy.
Frenchy Cannoli: An international education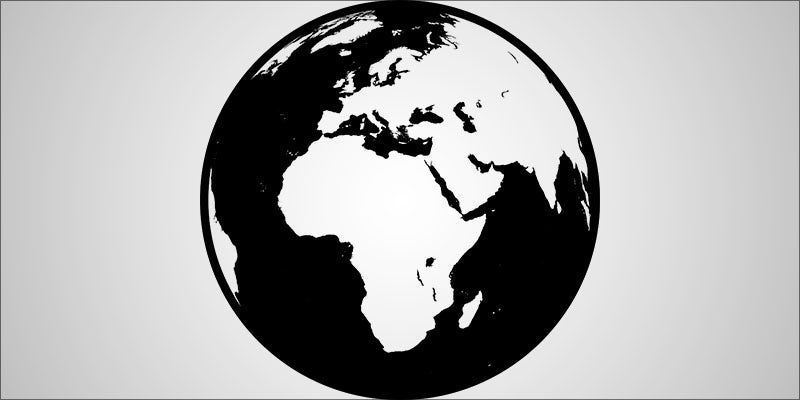 Frenchy Cannoli is a man of the world in the truest sense of the term. He spent 18 years of his life traveling, including extensive time in hashish producing countries.
Free from borders, he left France at the age of 18 and glided from country to country until he eventually settled in California two decades later.
That's all I did. That was my total life was just travel. I had no ties, nothing that could block me from moving from one point to another. I actually didn't stay more than three months in one place.
Frenchy traveled through many major hash producing countries, including Pakistan, Nepal, India, and Morocco. In the years he traveled from region to region, he was introduced to the delicate craft of hash making. A craft that he now wants to pass along to budding hashishins all over the world.
How? With live demonstrations and workshops. In 2015, Frenchy began the Lost Art of the Hashish workshop series. While based in California, Frenchy continues to travel and share years worth of cultural knowledge with the world.
The Lost Art of the Hashishin
The art of traditional hash making is still passed down from generation to generation in many countries. However, this knowledge is often difficult to come by in the West. To share this ancient practice with new students, Frenchy has merged years of experience with traditional hash making with the scientific know-how. Frenchy tells HERB,
When I came here to the States, because there is so much misunderstanding about tradition and traditional knowledge, for me, I searched for the science behind everything that was taught to me during those twenty years of travel.
With that science, he began teaching a new audience a very old tradition. Using a stainless steel sieve and a 15-galon washer, Frenchy's Lost Art of the Hashish Workshop teaches students how to use ice water to carefully sieve cannabis product to create beautiful hashish.
Knowledge is the greatest reward
The workshop is for all skill levels. Beginning hashishins and experienced canna-business professionals alike will have something to learn from the live demonstration and activities. However, learning the technique is not the ultimate benefit of this workshop.
Frenchy explains that what is most important is that students walk away an intimate understanding of the cannabis plant.
They have a different understanding of what it is to make hashish. It's a craft. As a craftsman, there is two things in your life: the tools you use and the product that you're working with. Let's say you're a blacksmith, but you don't know the properties of the metal that you're working with.

It doesn't matter the tools you have, you will not be able to create anything because you don't have that deep knowledge of the properties of the product. Cannabis is the same.
Al Gomes, an Emerald Cup winning photographer and one of Frenchy's students echoed the sentiment. He explains that he and his wife left past workshops with a deeper knowledge of their materials.
We had the pleasure of meeting Frenchy Cannoli in Santa Cruz, CA after reading one of his articles. His passion for quality resin and traditional hashish was infectious and inspired us greatly, we were eager to learn his craft.

Since then we have attended several workshops, continuing to learn more with each class we attend. Learning hands on and being in a group of people that share the same interest is truly enjoyable and offers so much more than you can get by simply watching his videos.
The next Lost Art of the Hashishin workshop is coming up on January 28, 2017. The event will be held in San Francisco, and tickets cost $250. Tickets are available on Eventbrite, here.
Additional workshops will take place in Barcelona in March of 2017.
Share the Love: A Degustation Fundraiser
Frenchy would also like to invite anyone and everyone to a degustation fundraiser for the family four-year-old Nicassio Anderson, who has recently suffered a stroke. Nicassio is the son of the legendary breeder Mandelbrot, also known as Ras Truth.
Mandelbrot was the founder of Emerald Mountain Seed Co. and produced high-quality and well-respected strains like 707 Truthband and Pure Royal. A devastating loss for the cannabis industry, Mandelbrot passed away last year from a heart attack.
Now, his son Nicassio needs some help. To provide much-needed support for Nicassio and his family, Frenchy is hosting a special event in his honor. Anyone in San Francisco (or willing to travel) is invited to attend the Share The Love: A Degustation Fundraiser. 
When: Sat, February 04, 2017
Where: San Francisco
Cost: $50
To book tickets for the fundraiser, please visit the Eventbrite page here.