High End Transportation is a black car service offering safe and legal, 420-friendly rides at a price point comparable to premium Uber services. Their fleet of vehicles normally serve curious tourists and locals, but they also take special care of the veteran community through the group, Grow for Vets.
High End Transportation: Treat yo'self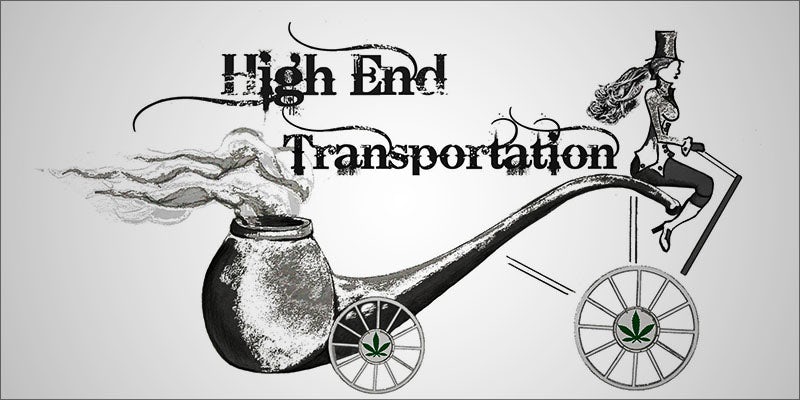 Imagine smoking as much cannabis as you want, while in a car, and not get in any trouble? Well, High End Transportation is meeting that cannabis consumers need – with a side of weed.
From Ft. Collins to Pueblo, to Aspen and the Denver airport; High End Transportation can cater to any party's needs.
We promote Colorado products and vessels with in-vehicle video ads, it's gives tourists an initial lay of the legal landscape. – Marie Peel, co-owner and Navy veteran
Better known as the Chief Green Officer, Peel promises they put an emphasis on finding the most friendly, informative and approachable drivers, "because it helps get new visitors to relax and begin to enjoy the legal state of cannabis in Colorado."
Rides feature video's highlighting Colorado products, brands, dispensaries. Many of which have special promo codes just for riders.
We are a black car service, not an Uber. Just call ahead with your requests and we'll take you in the right direction.
The full package

From a Tesla to a Mercedes Benz, each vehicle is equipped with a smoker's kit that includes: a pipe, lighter, vape pen, grinder, and rolling papers.
Some vehicles can fit up to fifteen people, which is great for group excursions to smoke on the way to the beautiful Garden of the Gods, or perhaps a ski trip in Aspen.
It's not your typical 'party bus'.
It's so interesting, because mostly we are seeing really stressed people who can finally unwind with cannabis. When they see what we can provide, they exhale a lot of pent-up stress. – Peel
Safety first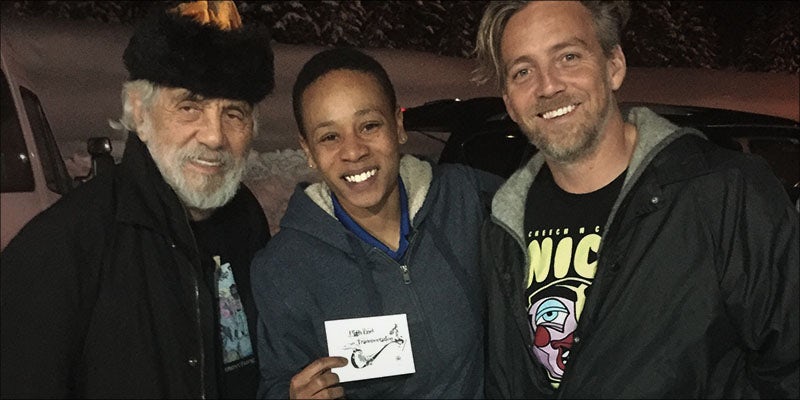 It's a start-up that's doing really well in Colorado thus far, and they aren't too worried about competition because they know they are on solid ground. The company has their Public Utilities license (PEC) and each one of their drivers has a limo license.
We are covered under Amendment 64 and we've never had an issue. – Peel
The company has cultivated strong relationships with officials and the city of Denver to ensure a smooth ride.
They even have stash boxes for regular riders. The portable lock box has a personal security pin to keep leftovers for the next time. It's a great idea for frequent flyers, as your stash will be waiting for you curbside at arrivals.
Giving back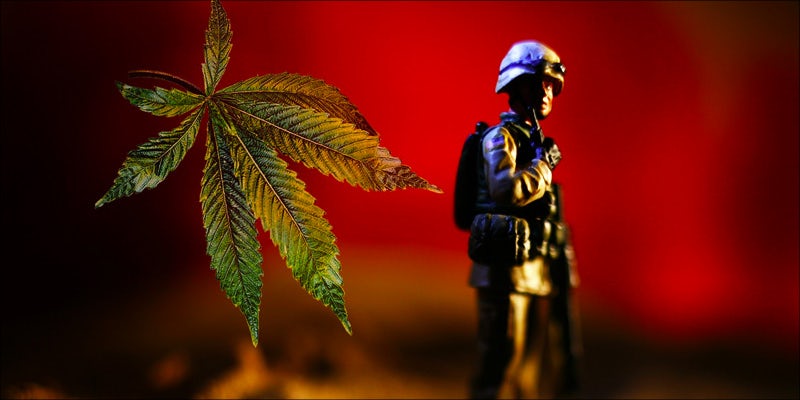 The idea for their company began a year ago, and the official launch was 4/20 week of 2016. Since then, they've made a point of pairing up with Grow for Vets, to offer a safe space for vets suffering from PTSD to take their medicine.
PTSD is a  big deal in our company. Many service members don't know how to ask for help.
Peel doesn't have PTSD, but two partners in the company are all too familiar with the issue. That's why they go to meetings, to inform house-bound veterans they will pick them up for a free ride.
Sometimes there is a destination or appointment, other times it's a joyride, as they try to provide a safe space for an unpredictable disorder.
High End Transportation is proud to hire vets who go through Homeless Veterans Reinstitution Program and also help them get their CDL licenses.
Celebrity seats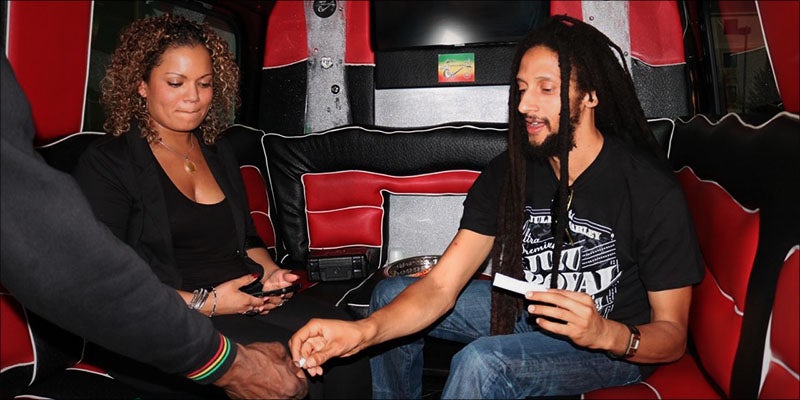 Celebrities like Julian Marley of the JUJU Royal cannabis brand and comedian Tommy Chong have all graced HET's seats.
You can feel like a rock star too, at the Xtract games in Aspen at the end of the month. From January 26-29, High End Transportation is teaming up with the xtreme event to provide 420-friendly rides around town.