On Wednesday, another cannabis candle snuffed out far too soon. Thanks to Jack's Law, Colorado children now have access to their cannabis medicine. That wasn't always the case. Many children needed the change, but one took the fight for freedom to the State and won. His name? Jack Splitt. It is with heavy hearts that we report that this amazing young advocate and patient passed away suddenly this week at the age of 15. 
Jack's Law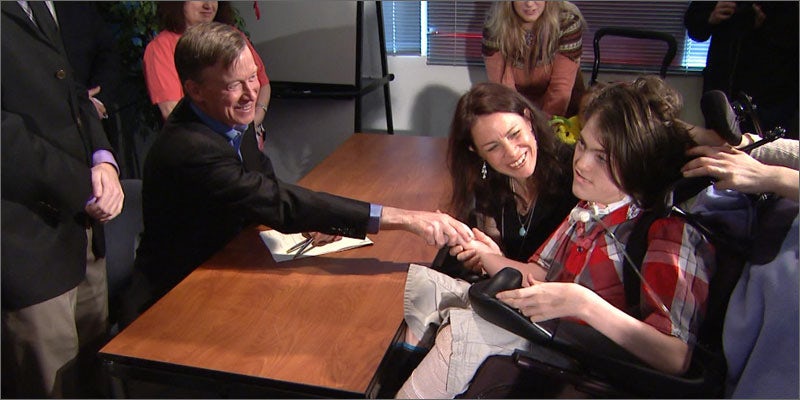 Jack Splitt grew up with quadriplegic cerebral palsy and dystonia. Until his family found cannabis, he faced the constant torment of debilitating muscle spasms and pain. Jack's conditions improved so much that he could go to school again.
But schools wouldn't allow him to bring his medicine with him. Without regular doses throughout the day, Jack would worsen.
Jack's desire to learn and passionate smile helped pave the way for the law carrying his name. Jack's Law mandated all school districts in Colorado establish policies allowing students who were cannabis patients access to their medicine on school grounds. Governor Hickenlooper signed the bill into law last year.
Tragic passing
Jack just started the 10th grade this month. Stacy Lynn, his mother, said he attended school Tuesday. On Wednesday, he stayed home saying he didn't feel well. Later that day, Jack passed away. Both the local and online communities have enveloped the family in an embrace of support, according to Jack's mother.
Hundreds of people have been contacting me on Facebook, sending me messages. It's evidence he touched so many lives.
A loss for us all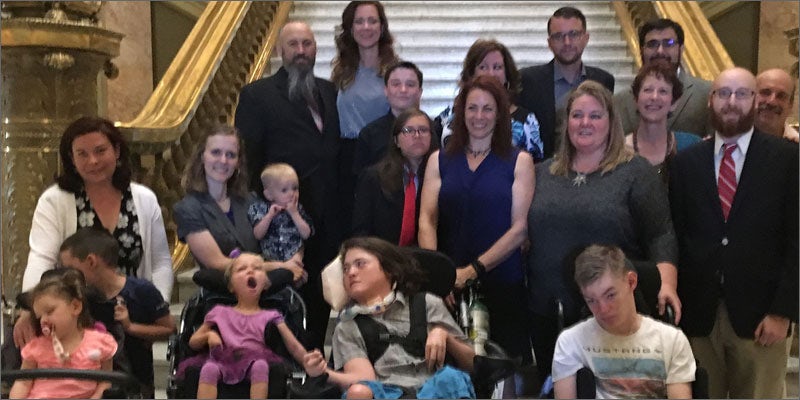 Jonathan Singer, the Colorado Representative who worked to pass Jack's Law had grown close to the family. He said Jack's legacy will live on forever.
His name is in Colorado law now and behind his name is the insurance that kids will never have to choose between their medication and education.
The medical cannabis community has poured sympathy to the family as well. Teri Robnett, executive director of the Cannabis Patients Alliance spoke about the example Jack set for the rest of us.
Jack will be an inspiration for that, his light we will hold in each and every one of us, in our hearts and people that think that one person can't make a difference, that's just not true, Jack made a difference.
A legacy that will continue
Lynn says Jack's legacy will live on in the organization inspired by her son, CannAbility Foundation. On their site, it states,
CannAbility was founded to provide support, resources, education and access to cannabis for parents of kids living with an illness or disability.
In addition, she personally plans to continue to help Colorado school districts with cannabis medication policy. The family released the following statement:
It is with great sadness that the family of 15-year-old Jack Splitt announced his sudden passing on Wednesday, August 24, 2016. Jack was a bright, war, vivacious sporit. He dealt with the challenges of severe cerebral palsy and severe dystonia with grace, a sense of humor and an infectious smile.

Jack inspired all who knew him and he was the face of multiple Colorado legislative initiatives to allow medically fragile children to have safe access to cannabis medicine, particularly in schools. He is also the inspiration behind CannAbility Foundation, which was established to provide resources to families with sick children whose conditions are alleviated by whole plant cannabis medicine.

He will be warmly remembered for his charming smile, his sense of humor, and his thirst for learning.
A GoFundMe page has been set up to help Jack's family with funeral expenses.
Have you lost a loved one who found respite with cannabis? Have you lost someone who could have suffered less if they had access? Share with us on Facebook, Twitter, or in the comments below.