If you thought the smoke had cleared since Elon Musk hit a blunt on Joe Rogan's podcast, think again.
A handful of cannabis-related stunts have landed the tech-entrepreneur in hot water this year, and now, the National Aeronautics and Space Administration (NASA) will perform a safety review of SpaceX, one of Musk's companies. 
On Tuesday, November 20, The Washington Post published an article claiming that NASA has concerns involving "everything and anything that could impact safety."
Boeing, unaffiliated with Musk, will also be undergoing the month-long safety inspection that will commence in the new year.

Though NASA spokesman Bob Jacobs declined to comment on what specifically prompted the safety review of SpaceX, he did, however, state that the review's purpose is to "ensure the companies are meeting NASA's requirements for workplace safety, including the adherence to a drug-free environment."
Another representative, this time NASA Administrator Jim Bridenstine, told the Washington Post that NASA's concerns lie in the culture of the companies that they contract.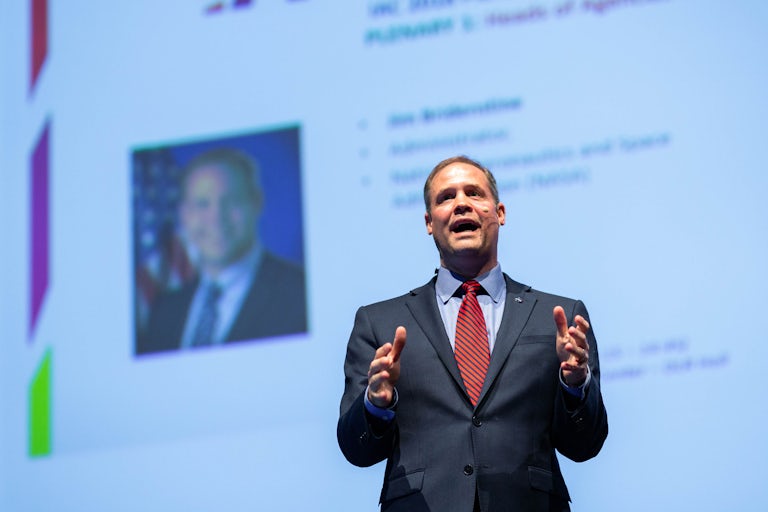 "If I see something that's inappropriate, the key concern to me is what is the culture that led to that inappropriateness and is NASA involved in that," Bridenstine said to the Washington Post. "As an agency, we're not just leading ourselves, but our contractors, as well. We need to show the American public that when we put an astronaut on a rocket, they'll be safe."
Bridenstine also stated that while he has confidence in SpaceX, anything that questions a NASA-affiliated company's culture and safety requires immediate attention.
As the year's final days dwindle, Musk's activity throughout this year, in hindsight, has seen the billionaire entrepreneur's actions trotting a thin line between comedic and bizarre, entertaining and inappropriate.
This year, Musk sent out a "420" tweet that led to Tesla's stock tanking and was met with a hefty $20 million fine from the Security and Exchange Commision (SEC). Musk subsequentially stepped down as the company's chairman.
Despite the repercussions Musk faced after hitting the blunt with Joe Rogan, fellow man-of-science Neil DeGrasse Tyson defended Musk, saying the innovator shouldn't be punished for enjoying cannabis but did warn him about staying in good graces with the SEC.