Los Angeles is the city where some of the most legendary parties occur. However, no party can compare to Marijuana Don's all-out ragers. Over the weekend, Big Mike from Advanced Nutrients hosted yet another epic Marijuana Mansion Party overlooking the Hollywood Hills. From a shit-ton of weed to the beautiful ladies rolling it up, you can't say no to an invite from Big Mike. If you don't know what a Marijuana Mansion Pary looks like, here's a preview. 
Marijuana Mansion: where the magic happens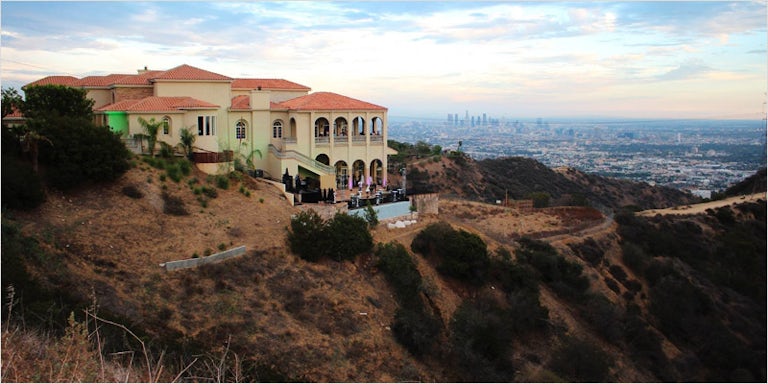 Not only are the parties fascinating, but the house itself is impressive. The party pad is 9,800 square feet and has seven bathrooms along with five bedrooms. Also, there's a massive wine cellar, a breathtaking view of the L.A. skyline, pool, and a jacuzzi.
The Hollywood Hills home is rented out by Big Mike for $10,000 a month just for weekly weed ragers for people with medical cards. Expensive? Yes. But so worth it!
Although the house is best known for the throw-downs, it's also known to be full of secrets and rumors. To some, it's haunted, and to others, it even has a curse. As crazy as it sounds, people also think that it's a place for aliens to land.
A lot of talk about the mansion is simply just talk. However, some rumors are indeed true. In particular, a notorious American gang once turned it into a clubhouse.
Despite the secrets and rumors that the 20-year-old once abandoned abode keeps, that doesn't stop people from attending Marijuana Don's parties. From every pot item that you can think of to delicious spreads of food, who can say no?
Lovely ladies, endless amounts of marijuana, and munchie-licious food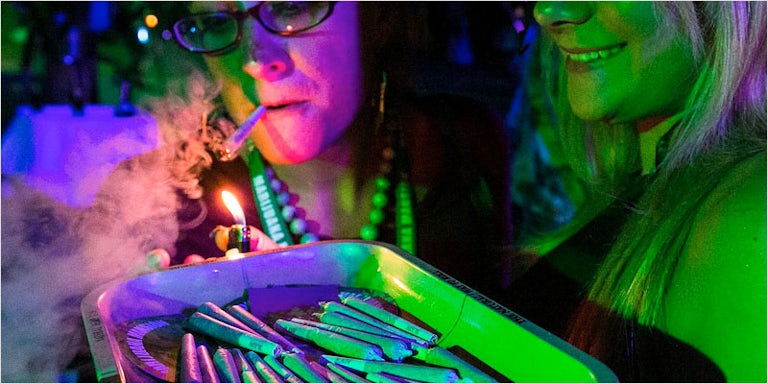 Anything you can think of regarding fun, you can find at one of Big Mike's parties. Above all, is the insane amounts of the bud of course. As a matter of fact, nearly every pot item under the sun is probably there. Instead of waiting on your alcoholic beverage to be mixed, you can wait for your fat joint at the marijuana bar.
That's right, a bar… just for marijuana!
What else can you find at the pot bar? Lovely ladies serving fatties. In case you didn't know, the women are just as important as the cannabis at Marijuana Don's parties. And they are everywhere, just like the weed.
You can find them not only at the bar, but also in the pool floating inside an inflatable ball, and of course, surrounding Big Mike. Ultimately, if you come to the party for the women, you won't have a hard time finding them.
Finally, there's the food. Every good weed party has even better food. After all, smoking all of that cannabis is bound to make a guy/gal hungry. From fresh seafood to various cheeses for the classier party-animal, there's plenty of delectable options to satisfy any craving.
And don't you worry, there are sweets too. Sour Skittles, colorful gum balls, and chocolatey Hershey bars are just a few to name.
All in all, I think we all are hoping to get an invite from Big Mike sometime soon, at least I know I do. A mansion filled with weed, food, and lovely people, it doesn't get much better than that. Be sure to follow @MarijuanaDon on Instagram to see what exactly a Marijuana Mansion Party looks like.
What do you think of the Marijuana Mansion? Are you hoping you'll be there someday? Let us know on social media or in the comments section below. We would love to hear from you.