When Governor Jerry Apodaca enacted the first medical marijuana program in New Mexico in 1978, he never imagined that his teenage son, Jeff, would be one of the first people to benefit from it. At the time, Jeff was on his way to becoming a football star, an all-state running back on his high school team with dreams of playing for the University of New Mexico. But then, his senior year, his life was derailed when he was diagnosed with sarcoma. The nausea from his chemotherapy was unbearable.
"I remember the doctors having a conversation with my parents and I remember the quote was 'you know Governor you signed this medical marijuana bill—Jeff is 18—we can try it,'" recalls Jeff Apodaca.
For the first six months of treatment, despite being on a combination of pills and shots to help with side effects, Apodaca had been unable to eat and lost 38 pounds. On cannabis, he immediately regained his appetite and, after a year and a half of chemo, was able to return to college football for one of the most successful seasons that UNM had ever seen.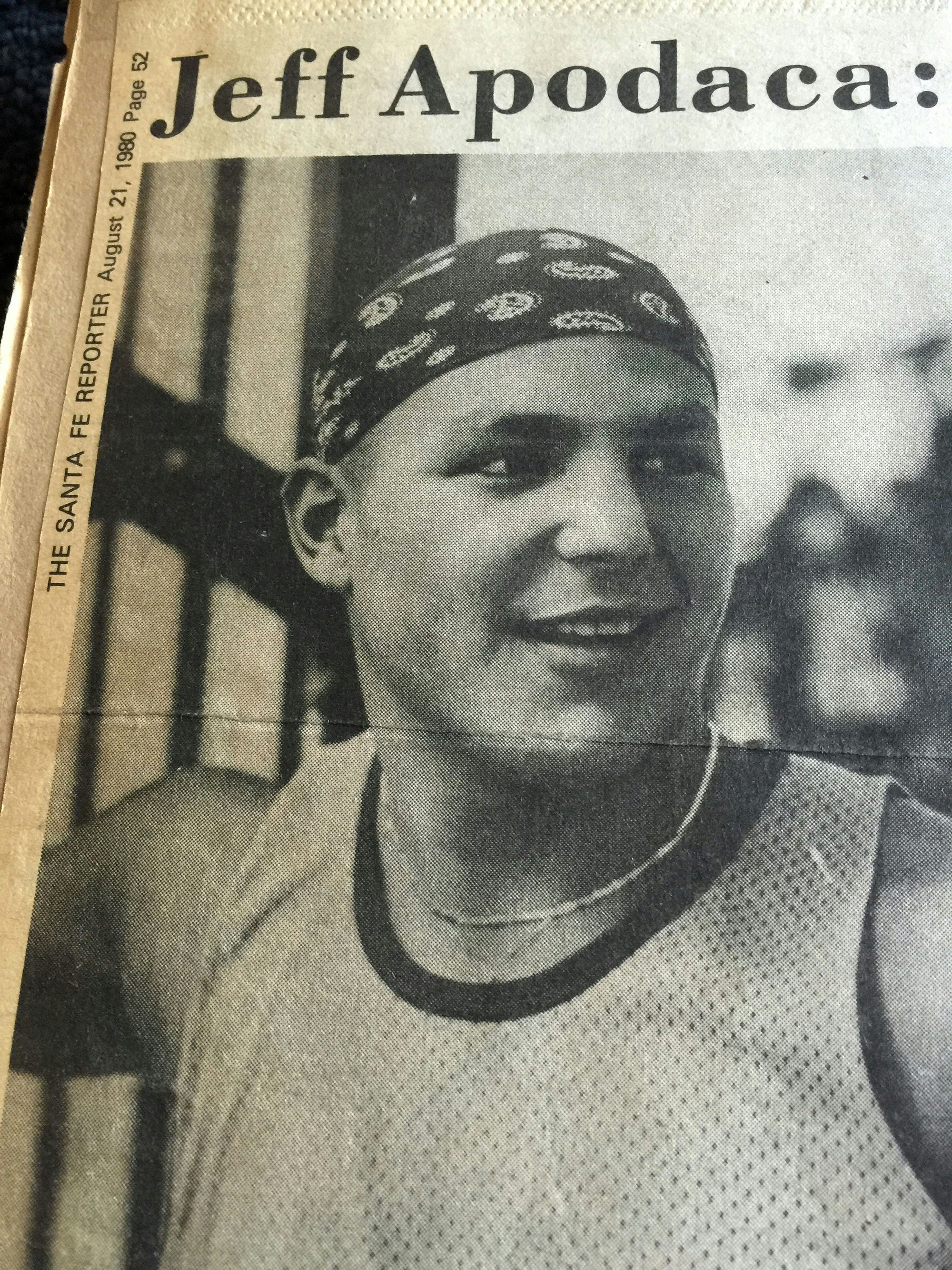 "I'm glad we did it," Jerry Apodaca says, when asked how it feels to know that a law he passed directly affected his family. "It all came full circle," says Jeff Apodaca.
Today, Apodaca, following in his father's footsteps, is the only candidate running for governor of New Mexico on a platform which aims to expand the state's medical cannabis program and legalize adult use. Three candidates remain in that race: US Congresswoman Michelle Lujan Grisham, local lawmaker Joe Cervantes and Apodaca—all vying to become the Democratic Party's nominee in the primary election on June 5th.
In recent months, more and more candidates have embraced legalization as cannabis gains support around the country and election day nears. But for Apodaca, cannabis is more than just a way to wrangle the millennial vote. He still carries the medical card which made him one of the earliest patients in the country's first medical marijuana program. The program lasted less than ten years—it was dismantled in 1986 over politics and budgetary issues —but in that short time it helped more than 200 patients. And unbeknownst to many who think California's medical cannabis law was the first, the program marked the beginning of America's medical cannabis movement.
Nearly thirty years later, in 2007, it was replaced by the state's current medical marijuana law known as the Lynn and Erin Compassionate Use Act. That law honors Lynn Pierson, a lung cancer patient who lobbied Jerry Apodaca for the 1978 bill, and another cancer patient, Erin Armstrong, who spent three years lobbying for the state's current law. New Mexico now offers treatment for nearly 20 qualifying medical marijuana conditions.
It's this program that Apodaca wants to expand, not only because he's seen firsthand how cannabis can help, but because it continues to help him and his campaign team today.
Two years ago, Apodaca's career as a football player ended when a back injury left him immobilized. He opted for rehab instead of surgery and was prescribed opiates, taking three to four Vicodin a day, when cannabis once again came to his rescue.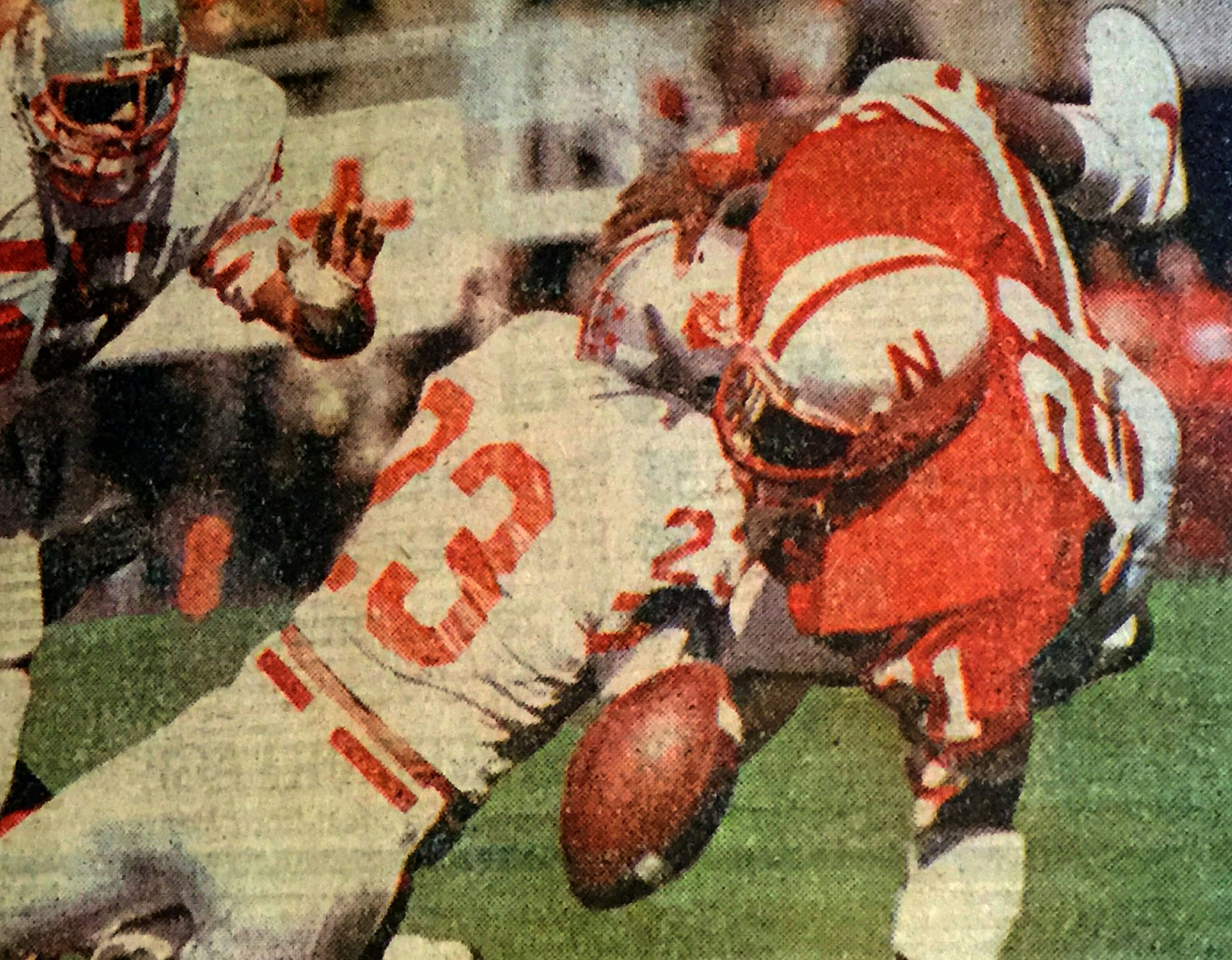 "A friend of mine's daughter introduced me to CBD oils, I've been taking that for a year and a half now and I haven't taken one pain pill," he says, noting that New Mexico is home to communities which are some of the hardest hit by the opioid crisis.
Among them is Rio Arriba county, where surveys found five percent of high school students admitted to using heroin in 2013. Today, it's ranked among the highest for opiate abuse disorder; an illness which Apodaca believes can be treated with cannabis.
"I've seen the statistics, I've talked to other state leaders," he says, referring to Colorado's Governor John Hickenlooper. "They're seeing a 24.8% drop in opiate addiction with the help of cannabis."
Yet before the program can help to fight the opioid crisis, there are issues Apodaca believes need to be worked out. Solutions to which, he says, could depend on his candidacy and his victory on Tuesday.
Part of the problem with New Mexico's medical program is that it's rapidly expanding without the proper infrastructure in place. Today, more than 50,000 residents are registered patients. That's a nearly 50 percent increase in registered patients over just one year. But the state, says Apodaca, has only issued enough cultivation licenses to produce 40 percent of the medical cannabis necessary to meet this growing demand.
The shortage has also caused the price of medical cannabis to skyrocket. According to a survey of prices conducted by Ultra Health dispensaries, New Mexico pays the highest prices for cannabis in the region. Where an ounce can cost $99 in neighboring Arizona and Nevada, patients in New Mexico typically pay $156 for the same amount.
As Apodaca sees it, with a governor supportive of cannabis at the helm, there is no reason his state can't be a leader in the industry. New Mexico has some of the most advanced bio-research and agricultural universities in the country which, if the laws were set up to allow it, could be used to conduct much-needed cannabis research in the U.S. He's also committed, he says, to ensuring that when the industry grows, it benefits New Mexicans looking to break in rather than out-of-state corporations with more capital.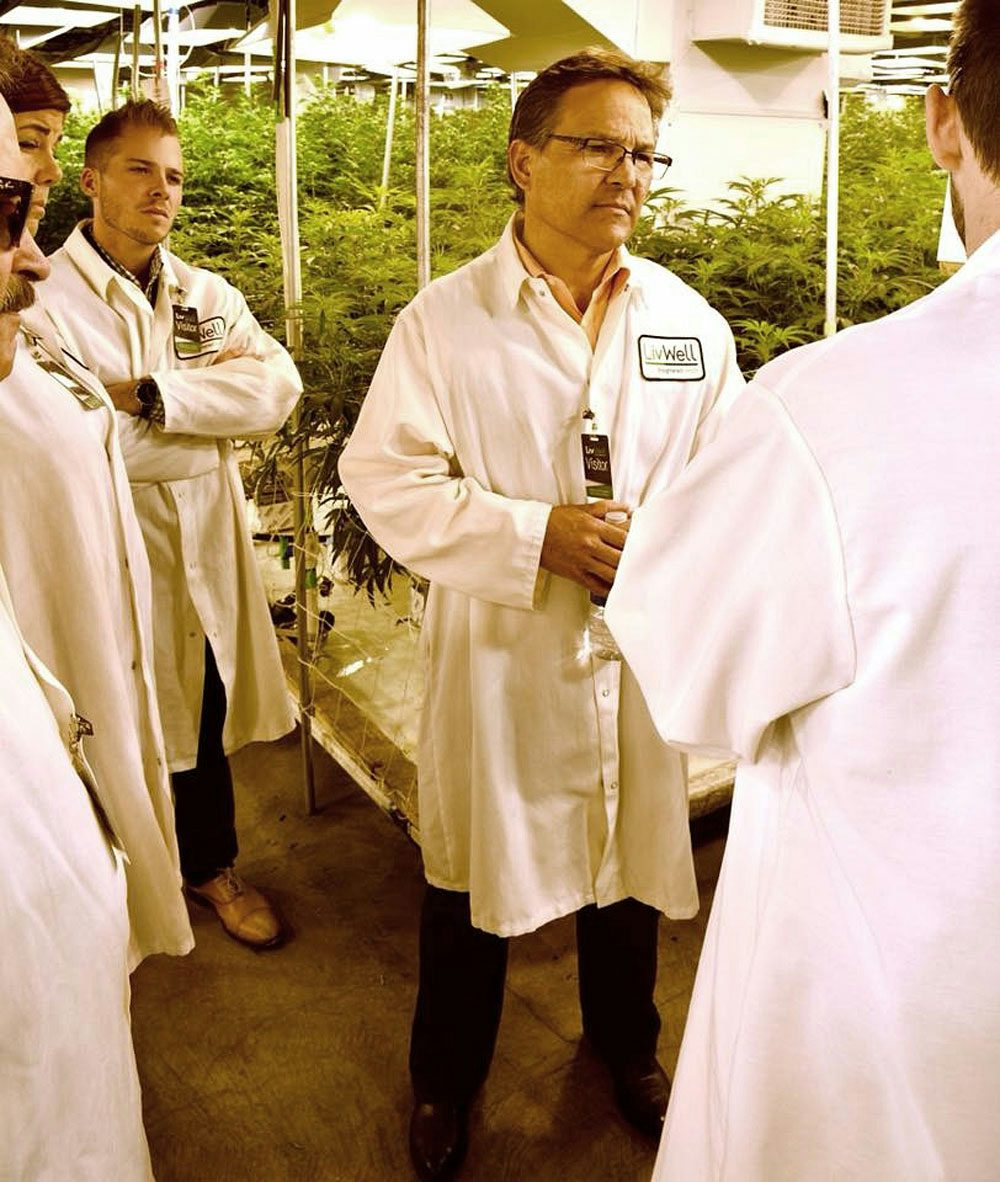 "I want to make sure that we're creating a New Mexico-based industry," he says.
Apodaca insists he's not campaigning to be the cannabis governor, but part of his comprehensive plan to jumpstart the state's economy involves a legal cannabis market. When he announced his run for governor, it was on the bedrock plan to create 225,000 jobs—something the state sorely needs.
According to the campaign, the last nine years in New Mexico have been defined by a loss of 146,000 jobs. The state now has the second highest unemployment rate in the country, with 20 percent of residents living in poverty and half of the population on some type of government assistance.
While cannabis isn't the only solution, it could be a part of it. Apodaca believes that the retail, agricultural and tourism sides of the cannabis industry could bring his state 32,000 new jobs while most conservative estimates say that tax revenue could bring in $70 to 100 million a year to states which legalize.
What's more, Apodaca believes he could get it done within a year. Legislators in the House and Senate, he says, are eager to pass a law, but the state's current Republican Governor Susana Martinez, who is not eligible for re-election, has proven to be the biggest roadblock.
"I believe they haven't pushed it through because they have a sitting governor who has said that she's going to veto anything that crosses her desk," Apodaca says.
He has a point. In recent years lawmakers have tried to push legalization around a governor's veto on everything from hemp production to cannabis as a treatment for opioids.
Given the chance, Apodaca expects to have a legalization bill on his desk by next January and to have the program implemented by July of 2019. He is also adamant about following Colorado and California by making legalization a part of the state's constitution "so that the next governor can't come in and take it away."
With nearly 60 percent of New Mexicans now in support of legalization for adult use, Apodaca is hopeful that his party will send him to the polls in November. In the face of obstruction from an outgoing governor, lawmakers have now introduced 11 bills that address cannabis. Apodaca's plan is to bring those lawmakers together to pass a single bill which will expand the medical system, free hemp farmers to grow and legalize adult use. Where his father was the first to legalize cannabis medically, forty years later he could be the first to lift prohibition in the state altogether. And he just might be the one to do it. After all, for Jeff Apodaca, things have a way of coming full circle.