Another illness can be added to the broad list of conditions that can potentially be treated with medical marijuana. That condition is Parkinson's Disease (PD) and patients suffering from it have been waiting a long time for some relief. Cannabis may hold some promising traits for treating this incurable disease according to a review of Parkinson's Disease research out of the Touro College of Pharmacy in New York.
About 1 million people are struggling with Parkinson's in the United States with an estimated 10 million around the world. Among them are famous faces like Michael J Fox, Mohammed Ali and country music legend Johnny Cash.
Parkinson's is known to impair the movement of those who are diagnosed with it by damaging the dopamine-producing neurons in the brain. There is currently no cure for the disease and existing treatments only work to slow the progression of PD, the symptoms of which get worse over time.
The review by professor Zvi Loewy
The review, led by professor Zvi Loewy, found that the combined effects of multiple cannabinoids in marijuana, known as "the entourage effect" can work to prevent the loss of dopamine brought on by Parkinson's Disease. Researchers also believe that cannabis' antioxidant effects may help the body to fight the deterioration of brain cells.
What inspires researchers at Touro College about the potential of cannabis as a treatment, is that it is known to relieve pain for a variety of conditions. It is a symptom that is not often thought of when we consider PD cases but affects at least half of all patients diagnosed.
Their review echoes studies conducted by Raphael Mechoulam, the Israeli chemist who first discovered THC decades ago, showed that cannabis was neuroprotective.
In 2010, Mechoulam even predicted that cannabis might one day be used to treat chronic pain caused by diseases like Parkinson's. The pioneering chemist further cited the potential ability of marijuana to prevent the deterioration of brain cells.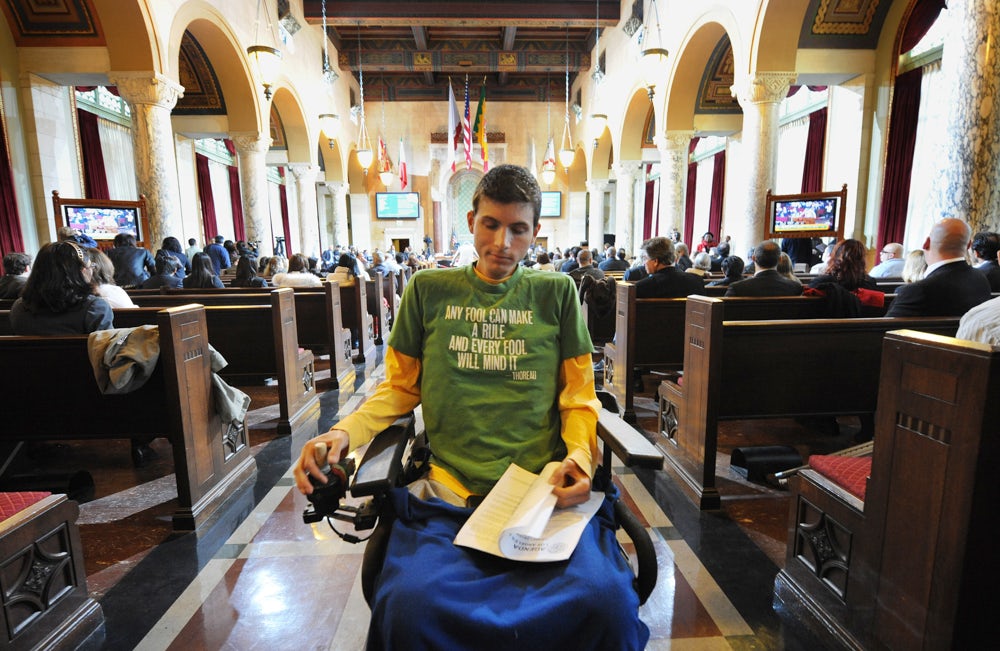 "The new drugs, I'm sure, will have to do with neuroprotection," He told the Longevity Medicine Review, "and with certain kinds of pain—neuropathic pain, not acute pain. It doesn't work with acute pain. It works mostly with neuropathic pain, long-term pain."
But a solid conclusion has not yet been reached as to cannabis' effectiveness for Parkinson's. Loewy's research has recently been contradicted by a study published in the journal Molecular Psychiatry in January which suggests that prolonged marijuana use can actually inhibit the production of dopamine.
Researchers, in this case, studied the effects of long-term cannabis use on 11 adults compared to 12 who had no history of cannabis use. With the use of Positron Emission Tomography, a scan which is used to measure the effectiveness of the brain's dopamine receptors.
The researchers found that dopamine levels were consistently lower in those who had a history of cannabis use than those who did not. But there are certain doubts about the accuracy of that study. For one thing, the sample size was likely too small to provide an accurate case study. Furthermore, the researchers admit that it's not clear that their lower dopamine levels were directly connected to cannabis.
"We don't know whether decreased dopamine was a preexisting condition or the result of heavy cannabis use." The researchers write going on to say that, "the bottom line is that long-term, heavy cannabis use may impair the dopaminergic system."
When it comes to the larger body of research, much of what is available suggests that cannabis has positive effects on Parkinson's. In the end, there is one thing scientists agree on: more research needs to be done. This can only happen with federal rescheduling that will increase the access to research funds and to the medicine itself.