The popularity of CBD cannot be stopped. It's in everything from skincare products to smoothies. And now, porn. No, not the kind with lovingly shot close-ups of cannabis buds. The world's first CBD-themed adult film, to be exact.
The half-educational, half-erotic flick is in production at XBlaze.com, a site that has previously delved into cannabis-themed porn. While "This Bud's For You" isn't intended to educate, the CBD-themed porn does seem to have nobler aims.
Jeff Dillon, CEO of XBlaze, is a CBD advocate and wanted to find a way to integrate his belief in the compound's healing powers with his, um, work.
"For me, personally, I went through recovery," he says. "I'm a drug addict. I don't drink or use drugs anymore. One of the only things I can use, and do use, is CBD."
A retired competitive bodybuilder, he still hits the gym regularly, and recently injured himself trying to bench press a heavy bar. As a recovering drug addict, the thought of taking prescription opioids was terrifying, so he turned to CBD. He has seen too many people slip back into addiction after surgery, and it wasn't worth the risk.
That experience became the plot of the yet-untitled scene, starring Derrick Pierce and Tana Lea. Pierce also practices MMA, and Dillon saw the sport as the perfect way to introduce the benefits of CBD.
"The story evolved in my head just watching Derrick post one of his training videos online," Dillon said. "That is just kind of when it came into my head, that whole idea about this MMA fighter getting injured; going through those same questions I had in my head. Like, y'know, his girlfriend is worried he's going to go back into this life again, using drugs."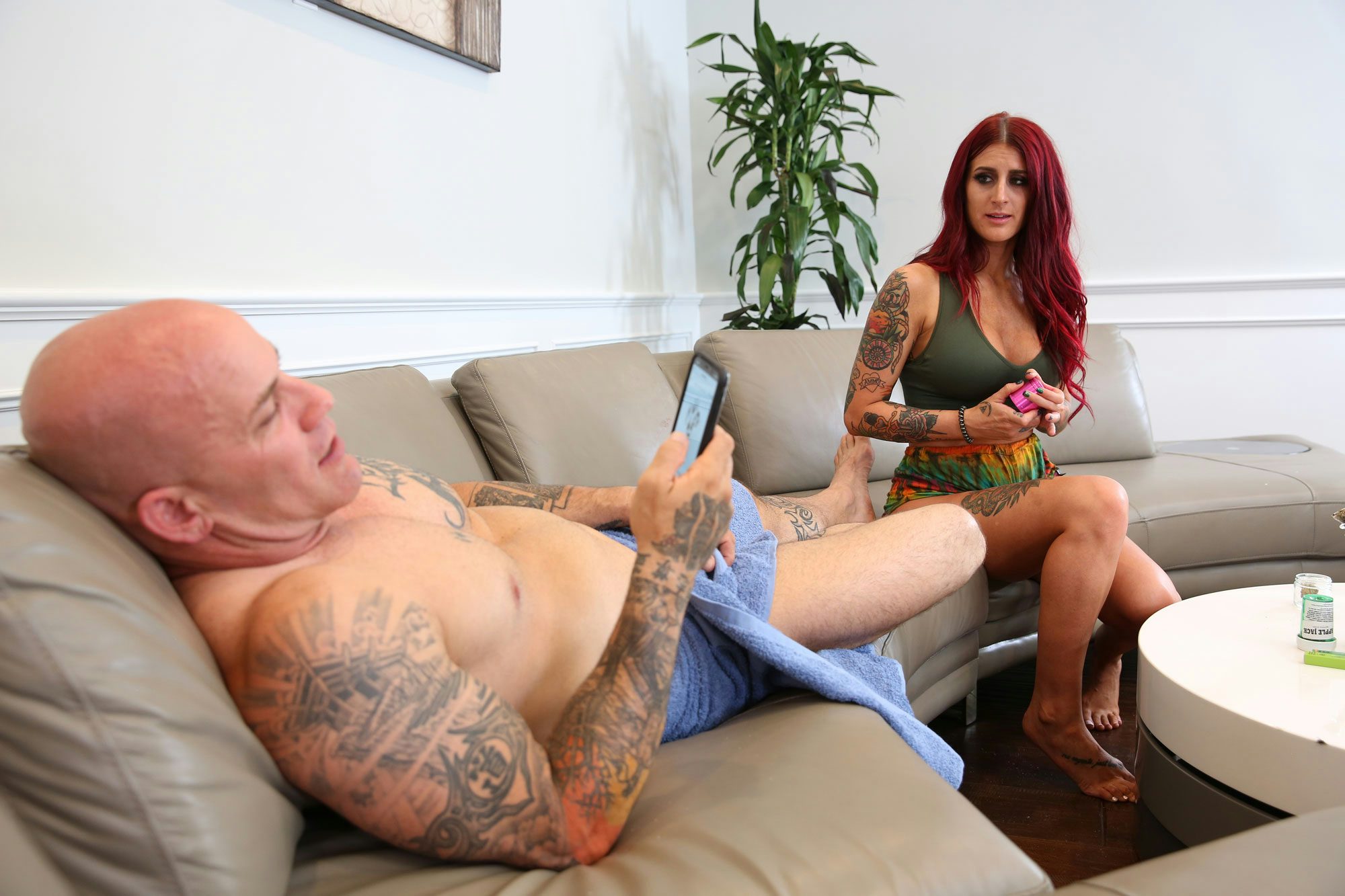 It is, in the parlance of the adult industry, a shower scene. It opens with Pierce washing off after training, dwelling on a potentially career-threatening injury.
"He's off drugs, he's healthy, and he wants to get back in the ring," Dillon explains. "He's going to a training session, and he hurts his leg. He comes home, and he's limping, so his girlfriend is freaking out. She's like, 'I don't want you to go back to the pills again.'"
Instead of pills, she suggests "G-Spot" (ha!) – a high-CBD strain. Before leaving the shower, they take care of the main event—Dillon says that any smoking depicted in adult films has to come after sex, for legal reasons—and then they blaze up. Theoretically, the therapeutic combination of sex and weed cures what ails him. While G-Spot might sound like a poorly contrived pun for the sake of porn, it's actually going to be a real strain of weed you can purchase; potentially through the porn site where it's featured.
Beyond porn, XBlaze is making moves to get into the business of growing and selling cannabis. The company already has a licensed farm in northern California, and see their cannabis-themed porn as a perfect way to cross-promote what they grow. Obviously, Dillon plans to shoot some porn there too. Adult films centering on cannabis, he thinks, will end up being a porn niche.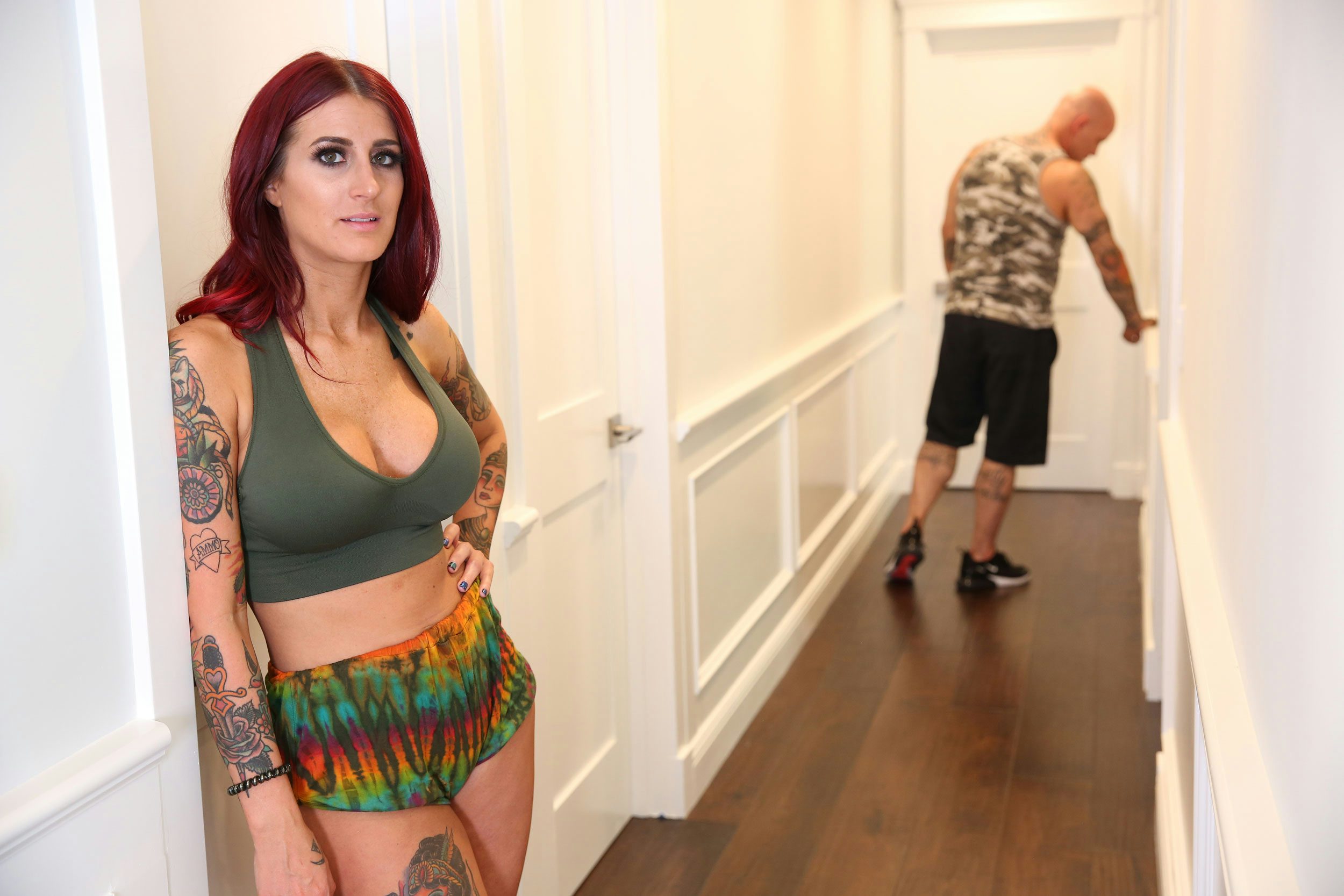 As for the future of porn and cannabis? Dillon says the culture is still developing because many people in the cannabis industry are skeptical of porn. While both industries have histories of social stigmatization, the cannabis industry is currently preoccupied with shedding that stigma, preferring to highlight its role in the medical field and raising venture capital.
While Dillon admits that his films are what would traditionally be defined as smut—hardcore porn made with young, male audiences in mind—he sees them as just a small part of the weed porn category. The Emerald Triangle Girls, he notes, have been making female-friendlier porn for a few years now, and he hopes that the industry will end up appealing to anyone interested in the intersection of sex and cannabis.
"I think we're just on the cusp, but hopefully, we'll be a pioneer. We're XBlaze-in' that trail," he quips, concluding, after a moment's reflection, "My mom will be very proud."