It's no secret that fortunes are being made in the nascent marijuana industry. But in this quickly diversifying space, which sector is the best for making your mark—and making some cash while at it? A new report from Canadian firm Cannabis At Work suggests its cannabis cultivation, reports Forbes.
It turns out growing legal weed, for more and more people, has become a ticket to a better life. While that's good news, it gets even better. There are now more cultivation jobs than there are qualified people to fill them.
Cannabis At Work connects Canadian laborers with positions in the industry and has done so since 2015. According to the firm, people who have weed-growing skills now have the best chance in the cannabis industry of making high wages.
Just over the past year, there's been a 14 percent increase in cultivation positions, according to Alison McMahon, founder and CEO of Cannabis At Work. And the positions that need to be filled vary from cultivation managers and grow assistants to quality assurance professionals.
These jobs come with salaries between $81,000 (for a master grower) and $103,000 a year (for a quality assurance manager). Those impressive numbers look even better when compared with Canada's national average salary, which clocks in at $51,000.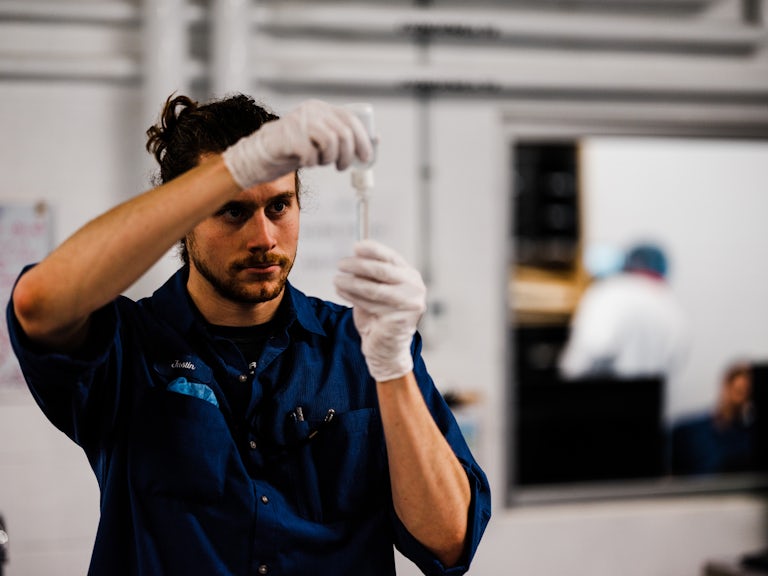 It makes sense when you think about it. The Canadian cannabis industry is still new. These jobs, in many cases, previously didn't exist. That means finding enough people with the existing, specialized skills to meet the standards of the new industry would naturally present some challenges.
The industry, responding to the worker shortage, has turned to recruiting candidates with experience tangentially related to the cultivation field. For example, skills from jobs in plant or produce production can be transferred. Meanwhile, some schools are launching training programs aimed at cultivation workers. But while those workers are being trained, according to McMahon, companies in the field need immediate help.
Part of the issue in recruiting employees has been that some workers are concerned about being associated with the industry. They fear that past work in cannabis might hurt their future job prospects. But with greater mainstream acceptance and legalization of cannabis, that stigma is fading, according to McMahon.
Recreational legalization is set to be implemented this summer in Canada. Retail dispensaries will be allowed to sell cannabis to adults and the country is already expected to experience a massive weed shortage when the market rolls out. That means time is of the essence. Ambitious growers should get in on the burgeoning industry now, according to McMahon.
A new report from Deloitte predicts the Canadian weed market will take in $5 billion in recreational sales next year. That number is expected to eventually balloon to $22 billion as the market takes off.
A wave of about 150,000 cannabis-related jobs will emerge with the coming of legalization to Canada, according to another Deloitte report from January.
"This has already been a crazy industry," McMahon said. "It's about to get even wilder."