Rita Ora has joined Adidas, alongside Snoop Dogg, Kanye West and Pharrell Williams, officially become the first female collaborator for this popular brand. Her edgy collections include shoes, apparel, accessories and outer wear.
The singer/ songwriter also appeared in "Fifty Shades of Grey", where she played Christian Grey's little sister. Now, she is bringing the world her own unique and daring designs.  Her motto is "It's not about trends. It's about what makes you feel good and allows you to express yourself". Whether you are at the gym, in the streets or even at home smoking some weed, you need to get your hands on one of her hottest collections yet. We've picked out five of our faveorite peices from the collection.
White Smoke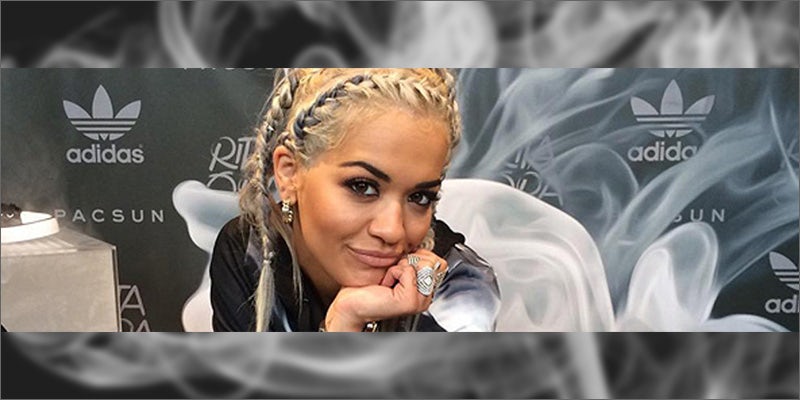 One of Rita Ora's packs, called "White Smoke", is guaranteed to turn some heads. The pack follows a grey scale theme and each product features a graphic of rolling smoke. Ora claims that the graphic reminds her of the smoke that comes from burning incense. For all us cannabis enthusiasts, just think of it as the smoke that comes from your joint.
She used this pack to compliment her more colorful collections, such as "Roses". These pieces are not only fashionable, but they're also affordable. Each item is priced at $30 and up, which is totally reasonable for this one of a kind line. White Smoke is guaranteed to make you want to hit the gym, or at least rock the collection.
The dress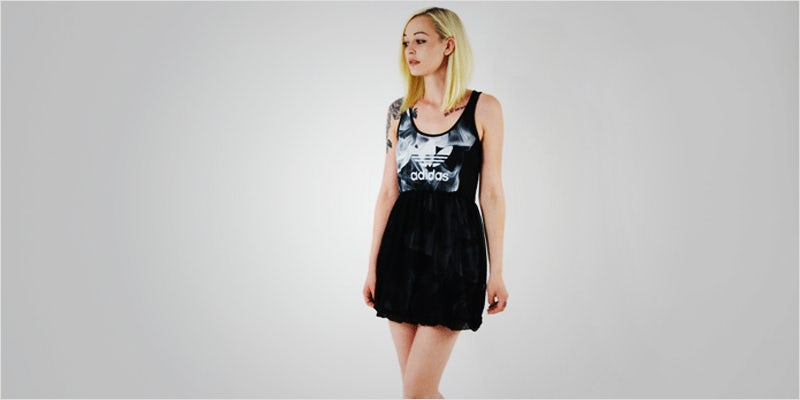 The White Smoke Tank Dress is one of the main components of the "White Smoke" pack. This piece is a perfect mixture of casual and dressy. Not to mention, it's pretty darn comfortable! The dress has a relaxing fit and can be worn just about anywhere.
The hoodie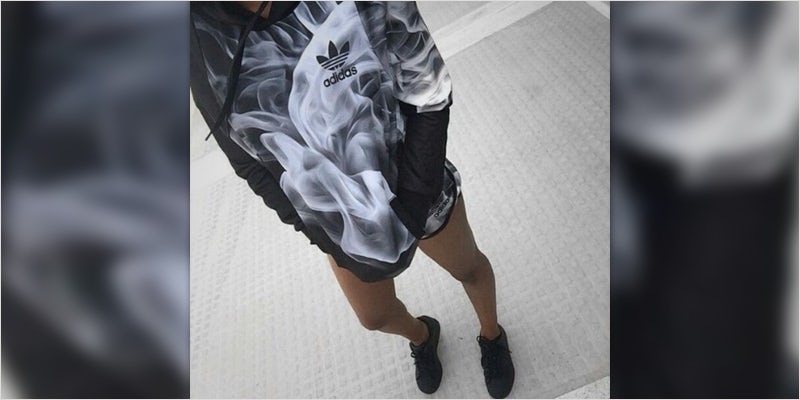 The White Smoke Pullover Hoodie has a loose fit with two zip pockets. You'll be sure to stay warm when you venture outside on a cold day. This cozy hoodie is perfect to wear during daylight and at night.
The leggings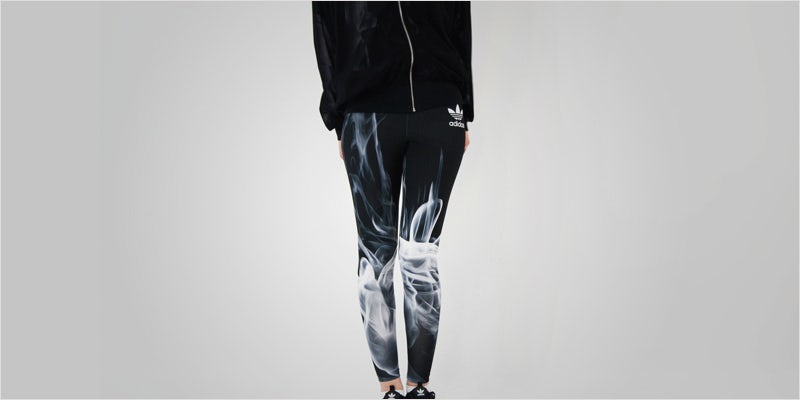 The White Smoke Leggings will make your hips pop with their curve-hugging fit (not literally, but they'll sure look good). The rolling smoke print covers the entire legging, which makes them really stand out. If you wear these out in public, all eyes will be on you.
Adidas superstar 80's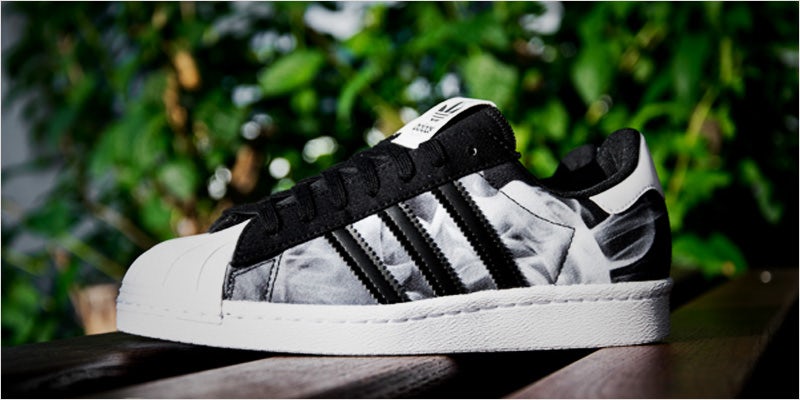 Modern meets retro with these classic sneakers. These old-school shoes now have a more bold and fashionable look. The White Smoke Superstar 80's also have the same level of comfort that Adidas shoes are known for.
The shorts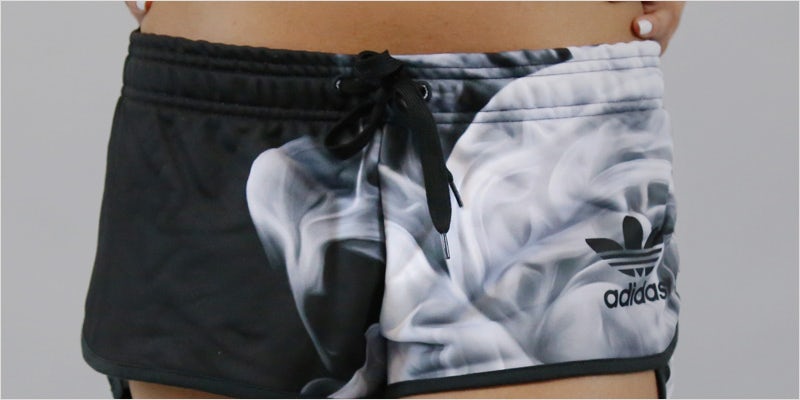 The White Smoke Short is not your typical boring pair of shorts, they're absolutely captivating! They have an elastic waistband so that they can provide a more custom fit. Wanna show off those legs? These hot shorts will attract the eyes of many.
What do you think of Rita Ora's White Smoke pack? Let us know on social media or in the comments section below.