2017 is the year of killing your darlings. Scores of men we've respected, or laughed at, or watched in movies, or listened to, have been revealed to be predators and abusers. A wave of revelation—of finally feeling free to speak out—is overtaking daily news.
And while the marijuana industry seems leagues away from Hollywood, apparently no sector of the workplace has emerged unscathed from scandal.
Harassment at the Marijuana Policy Project
The Marijuana Policy Project is the United States' largest anti-prohibition not-for-profit organization. It's been around since 1995 when founded by a group of three men fired from NORML, including Rob Kampia. The MPP lobbies for non-coercive cannabis policies and full legalization, mainly at the state level. They led the drafting of Colorado's legalization law and funded successful legalization campaigns in 12 of the 21 most recent MMJ states.
The MPP's crucial role in the recent wave of legalization has all been accomplished under the auspices of Kampia, the organization's executive director. But despite how far the industry and medical marijuana have gotten with the MPP by their side, a dark side to the organization has been brewing for years.
Kampia's string of issues began in August of 2009, when seven of the organization's staffers quit over his sexual misconduct with a "female subordinate" and a generally uncomfortable environment. He told the Washington Post right before he headed out on a three-month medical leave to get therapy, "I just think I'm hypersexualized."
This event, an employee who quit explained, came as the "Final straw after years of witnessing Kampia's 'predatory behavior' in the office. […] He was known as someone who made crude and inappropriate comments about and to women."
When asked about it, Kampia said that what happened was like the Monica Lewinsky scandal and that he should "remain in charge just as Bill Clinton did."
In 2015, Kampia threatened the owner of the Giving Tree Wellness Center dispensary in Phoenix over "philosophical differences regarding the 2016 legalization campaign."
Rob Kampia feels the weight of his past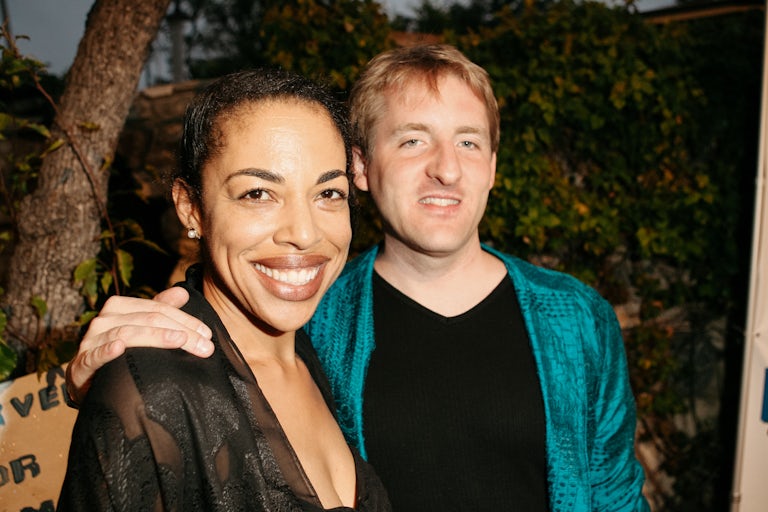 Clearly, for all of his policy knowledge, Kampia doesn't understand boundaries. And on November 21 he arguably became one of a long line of men to be let go for his indiscretions. He is meant to stay on as an advisor, something that board member Troy Dayton says is a "shift [in] Rob's focus to new and bigger projects," but will vacate the executive director position.
For someone who has driven the MPP for over 20 years, Kampia's career is ending without fanfare. His final project was a signature drive for the Michigan legalization campaign, a whimper of an exit compared to his 2016 accomplishments.
The MPP is trying hard to defend against looking like Kampia's exit was sudden; Dayton says that "the transition has been considered carefully [for] one year." The leave is being brushed under the rug, a suggestion—along with the timing relative to the #MeToo movement—that Kampia's past has finally caught up with him. Hopefully, this is an isolated incident within the industry but, judging from what we see elsewhere that hope might be a long shot.