For Patricia Spottedcrow, it began as a morning like any other in Oklahoma. Her children, mother, and husband were still asleep, so she left the house quietly so as not to wake anyone. While Spottedcrow normally worked as a certified nursing home and medical assistant, bills had been piling up, and with Christmas on the horizon, she decided to make a few extra dollars on the side by selling small amounts of marijuana to neighbors.
One of these neighbors, who Spottedcrow had sold 11 dollars of marijuana to in the prior weeks, had just messaged her looking for 20 dollars of marijuana. But when she met the man, she was arrested, taken into custody and swiftly charged with a felony, despite no previous convictions. The man who she had met was not a neighbor at all, but an undercover police informant, who had solicited a total of $31 of marijuana from Spottedcrow as a sting operation that would result in a 12-year prison sentence for the young mother of four. Spottedcrow was only 25 at the time.
Spottedcrow did not expect to face such a harsh penalty for such a minor, casual crime. "The day I signed for my time they told me right there, and it hit me like a ton of bricks, it was not what I was expecting." She told NewsOK. Spottedcrow, who was living in Kingfisher county, an area of Oklahoma with the highest average prison sentences in the state. There is a chance that had Spottedcrow lived in another county, Spottedcrow may not have received any prison time at all.
While Spottedcrow—incarcerated in 2010—was thankfully released after serving two years of her sentence, the damage caused to her family is irreparable. "My daughter just started talking, and I'm not even there. They're fixing to have their first Christmas without me." Spottedcrow told NewsOK while she was still incarcerated.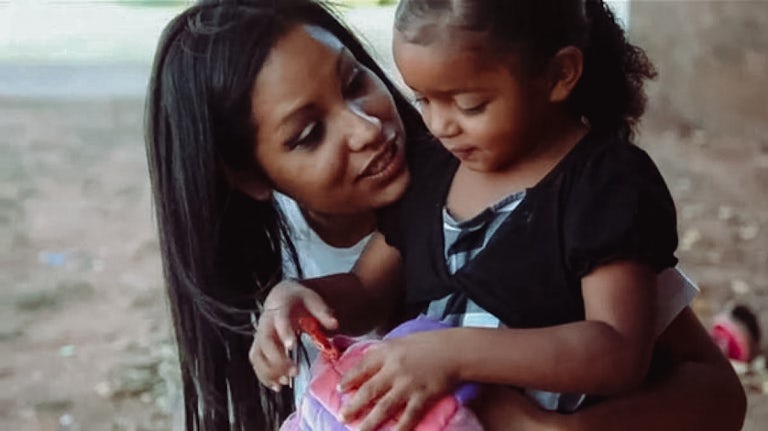 Spottedcrow is Native American, and her case represents a larger issue in U.S. criminal sentencing.
now are disproportionately represented in the U.S. criminal justice system, with a likelihood of imprisonment that's four times that of whites, according to the National Council on Crime and Delinquency. According to a report by the Centers for Disease Control, Native Americans are killed by police at nearly the same rate as African Americans. These statistics demonstrate the clear racial bias of those working in the criminal justice system, against Native Americans, which can be felt viscerally in an interview with the judge who sentenced Spottedcrow. The judge, a white woman, named Susie Pritchett, says she is "totally satisfied" with her sentencing, calling Spottedcrow's small sale of marijuana a "criminal enterprise".
Selling 31 dollars of marijuana is hardly a business, let alone an enterprise.
Oklahoma is renowned for its draconian sentencing laws for the sale and possession of marijuana. In Oklahoma, the possession of any amount of marijuana can be grounds for a one-year prison sentence and $1,000 fine. The sale of marijuana, even a few grams, can land you with a prison sentence anywhere from two years to life, along with a potential $20,000 fine. Currently, citizens can even be imprisoned for simple possession of cannabis paraphernalia.
On November 6th, 2018, the legalization of medical marijuana will be put to a ballot in Oklahoma, which will hopefully join other states in the mission to decriminalize a plant that up to 60% of Americans believe should be legalized. But what happens to those like Spottedcrow, a victim of the state's currently horrifying drug laws?
Other states and cities, like Oakland California, are now attempting to make amends for the hardships countless families have faced as a result of the war on drugs' targeting of marijuana. Last year, the city amended a series of laws and regulations that put people of color first in line for permits to open dispensaries.
Many have advocated for direct reparations for individuals and families like Spottedcrow's, who have faced lengthy criminal sentences for what is now legal, and commercially sold, in over 50% of U.S. states.
Every state has a different policy regarding reparations for the wrongfully convicted. While some shockingly don't pay any financial compensation for those wrongfully convicted, Oklahoma currently operates on a case-by-case basis.
Spottedcrow's case is important because not only does it demonstrate the consequences of Oklahoma's abhorrent policies towards marijuana, but also the racial bias embedded in the criminal justice system. Reparations for Spottedcrow would set an important precedent, and while the damage to her family can never be repaired, it would be the first step towards rectifying the state's criminal justice system's cruel pathology.
While former judge Pritchett is unwilling to express regret regarding her decision on Spottedcrow's sentencing, it's not too late for the state to address the mistakes of the past. Financial reparations could give Spottedcrow an opportunity to spend more time with her children who are the tacit victims of Pritchett's decision. This financial restitution is also critical, given that Spottedcrow's felony has negatively impacted her job prospects.
Failure to properly address Spottedcrow's case would not only be a symbolic demonstration of the state's inability to own up to systemic injustices but will likely keep Spottedcrow's family entrenched in a cycle of socioeconomic inequity. Without this crucial gesture, in tandem with steps to reform the state's criminal justice system, the state will remain a place where inequality, repression, and prejudice abounds.