Most people in the USA probably do not know that the federal government has been giving out free joints to people since 1978. In fact, Fox News has found two people living in Florida, where marijuana is illegal both recreationally and medicinally, who are receiving 300 joints a month from the federal government.
It all started with a man named Bob Randall, who successfully argued for medical marijuana in court and was granted it in a settlement. Randall was the first person to receive medical marijuana for free for life from the federal government for his serious medical condition.
In 1978 (despite Ronald Regan saying that marijuana is possibly the most dangerous drug in the USA), a program called the Compassionate Investigational New Drug Program began. This program effectively sent loads of marijuana to medical patients at the cost of taxpayers.
In 1992 the George W Bush administration abolished the program so that no others could join the program. However, those that were granted medical marijuana continue to receive it, from Uncle Sam himself.
Elvie Meshika smokes ten joints a day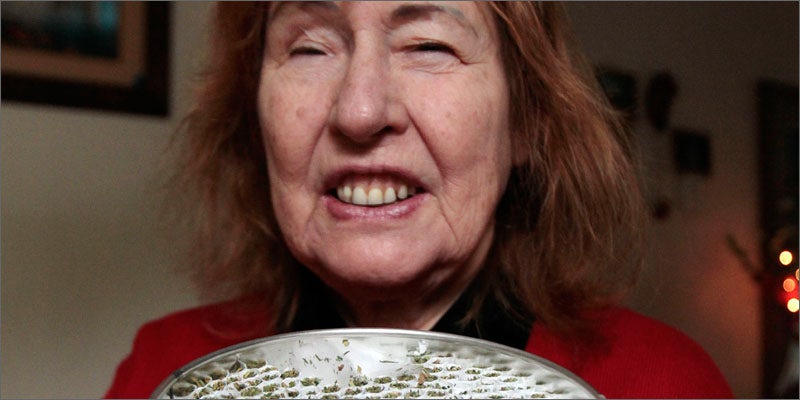 Elvie is from South Florida, a part of the USA where marijuana has not been legalized either medically nor recreationally. However, she sits on the beach every day and smokes about ten joints. And she says that the federal government sends them to her. That's 300 joints of high potency marijuana a month that the federal government sends to her, free of charge.
She calls it the "epitome of hypocrisy and stupidity"
Ervin Roosenvelt has smoked about 135,000 free joints
Ervin Roosenvelt lives just down the road from Elvie, and is being sent free medical marijuana for his bone tumor disorder. He has been on the program since 1982, and the government has sent him almost 135,000 joints in the last 33 years.
He can't believe that the same government that is sending him 300 joints a month is the same government that puts people in jail for doing the exact same thing.
No one wants to talk about the program
When Fox news tried to find out a little more about this mystery program, they came to a bunch of dead ends. It is known that the federal government's marijuana grow operation is being hosted by the University of Mississippi, but they claim not to be involved in the program. They are just contracted by the government for the space to perform the operation.
When Fox called the DEA to inquire, they said they weren't authorized to speak about it, and referred them to the Department of Justice, who were also not authorized. When they spoke to the FDA, who oversees the program, they refused to respond to any questions. Basically, no one knows about this, and the few who do will not answer questions about it.
Fox knows of four people that are on the program, although they can't find out if there are any more. Even Fox News is calling this a major drug law contradiction.