Heavyweight boxer Shannon Briggs has been on suspension since last summer when a drug test came back positive for eight times the normal amount of testosterone for a man his size and age. At 46, Briggs was slated to be one of the all-time greats, only losing six fights in his 25-year career. The suspension was a speed bump in his comeback, which started in 2014, but Briggs is motivated to return to the ring for two reasons. He wants to promote the health benefits of cannabis, and he wants to beat the crap out of showboater Tyson Fury.
"Three years ago I had a breakdown and I ballooned up to like 400 pounds," said Briggs in a new interview. "But I was fortunate to find treatment in CBD and the cannabis plant. And in doing so I lost 160 pounds. I came back to boxing and had 10 times the fight, knocking out everybody. And now Tyson Fury is next. I'm looking forward to it. CBD changed my life."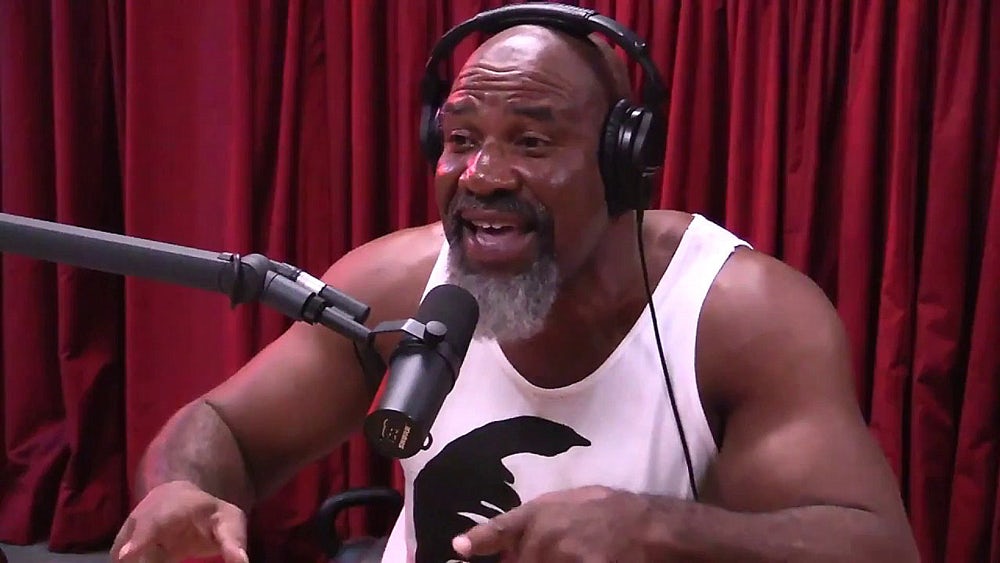 Briggs says he has been struggling with depression since he was a kid, and that, for him, cannabis has been the most successful coping method he's found. He's struggled with thoughts of suicide constantly, but cannabis use has helped put him back in the ring, his sense of purpose.
Starting this year, the World Anti-Doping Agency has decided to allow the use of cannabidiol, though THC remains prohibited.  
Briggs has also begun a business venture called Champ RX LLC, which will focus on CBD products.
The opioid epidemic plaguing the country also disgusts Briggs, the boxer saying, "We gotta stop this. We gotta come together to save lives."
While promotion of cannabis is a motivation for Briggs, it shouldn't be understated that he wants to wear Tyson Fury's face as a mitten. There is no fight scheduled so far between the two, but the two have ruminated about it when they aren't talking smack about each other. "He's sick. He is sick in the head," said Briggs of Fury. "So I'm going to rid boxing of him. I'm going to do everybody a favor and knock him out cold."
Recently, Briggs thought he spotted Fury in a hotel lobby, approaching him with the intent of getting in his face, but it turned out to be some other bald schlub.