The NFL recently rejected the first-ever request from a player for a "therapeutic use exemption" to the league's marijuana ban. Mike James, a veteran NFL running back, put his career on the line to go public about his use of cannabis for football-related injuries.
Sharing his story in a recent CNN documentary, James revealed that the league rejected his doctor's recommendation of medical marijuana for his chronic pain. The player is just one in a growing chorus of pro-football athletes advocating for cannabis as an alternative to dangerous opioids, often overprescribed by sports medicine doctors. But James is the first to formally request an exemption from the NFL's ban and now, as an unsigned agent, has placed his career in jeopardy.
"We know how the NFL feels about marijuana," James said. "And we know young men's livelihoods are in the balance. They fear losing this [career] and not being able to take care of their family. What I'm trying to do is open the door, open pathways to give guys a plan."
Drafted by the Tampa Bay Buccaneers in the sixth round in 2013, James has played in only 23 games over the span of six seasons, with two of them ending due to injury. He played for the Detroit Lions last season, which ended when he suffered a concussion. After turning to opioids and painkillers, the 27-year-old—who played college football at the University of Miami and resides in Florida—decided to try medical marijuana at the suggestion of his wife.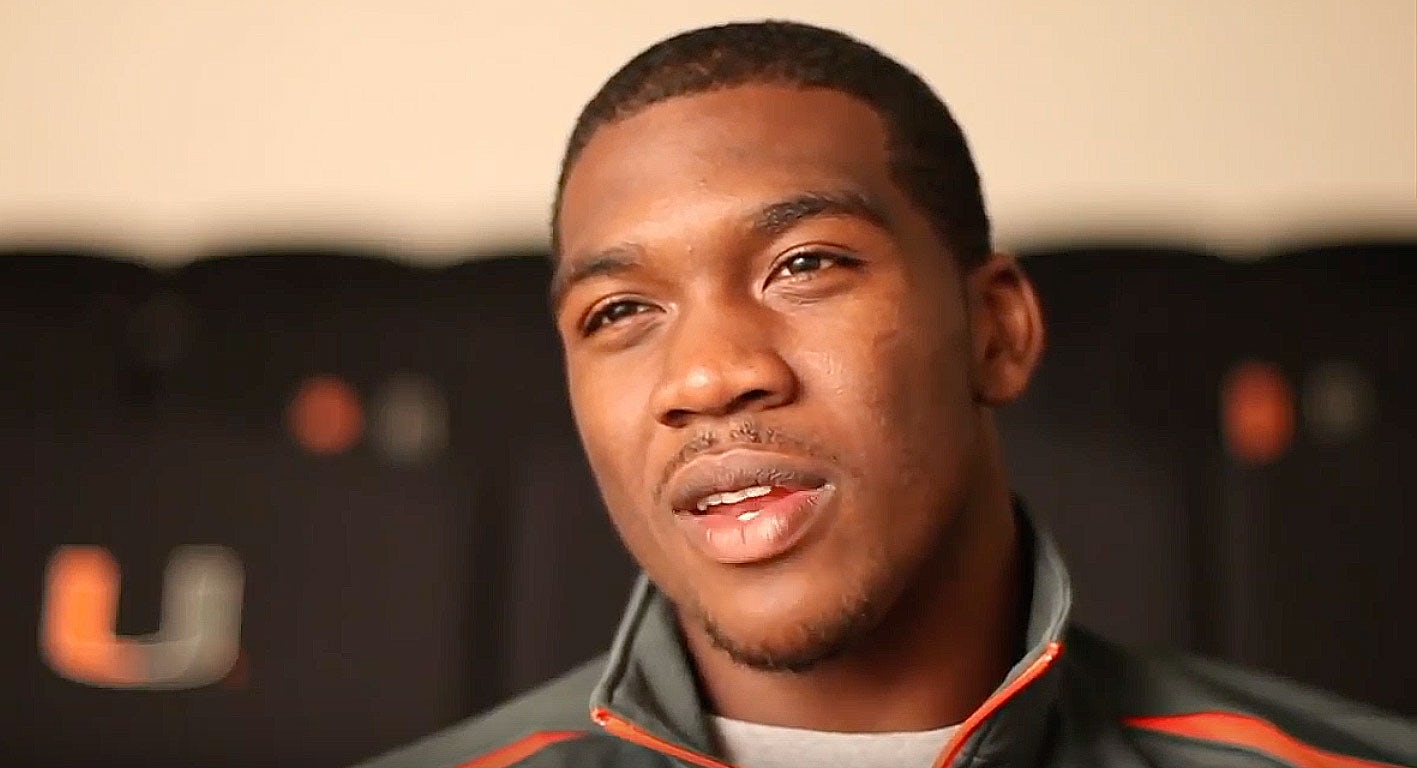 James, a native of Haines City, Fla., first tried medicating four years ago and found cannabis helped him cope with severe injuries endured on the field. He has a medical cannabis prescription and visits a dispensary in Florida to get his medication.
"By them denying me a TUE, they're really giving me no other options to continue playing football," James said. "To be able to play this violent game and deal with my chronic pain, I need an option for that."
Doctors for Cannabis Regulation backed James in his request for an exemption. The nonprofit advocacy group, whose steering committee features former players Ricky Williams, Eugene Monroe and current Titans linebacker Derrick Morgan, has consistently lobbied the NFL to change its marijuana policies and was in touch with the NFL Players Association ahead of James' filing, according to the Washington Post.
James joins a long list of players pushing the NFL to reform its strict marijuana policy. Super Bowl winner Marvin Washington has led the charge, championing the issue from the media to the courts. The players' union began studying pain management and marijuana last year but thus far has not made any recommendations.