Juicy Fruit is a relaxing strain, named for the popular brand of chewing gum, that will leave you feeling like you're in one of those 90s commercials. This strain is bursting with tropical flavors. Sweet, citrus, with a tad of earthiness, this Sativa-dominant Hybrid is a delight to the taste buds. Uplifting and relaxed with a candy-like taste and equally sweet effects, this herb is great for your next daytime social gathering.
Juicy Fruit Experience
Juicy Fruit provides a lovely blend of sativa and indica effects. Though this strain is sativa-dominant, the indica lineage in Juicy Fruit offers a smooth and gentle sensation of physical relaxation. All the while, the Thai heritage brings an upbeat, clear-headed high into the mix. While more pure sativas can promote raciness, this experience is far milder. The buzzy, cerebral quality of Thai is calmed down significantly thanks to the sleepy Afghani heritage.
Great for the daytime use, Juicy Fruit is perfect to take on an easy hike or bike ride. It also makes for a nice companion for a kick back with friends or a gentle pick-me-up while running errands. Although the strain is stimulating enough, those who need a serious energy boost may want to pick up a stronger sativa like Jack Herer.
Heavy eyelids and a sudden appetite boost are not uncommon, though the cerebral effects tend to show up first. About midway through the experience, you may find yourself growing a little tired, but not necessarily enough to warrant a nap.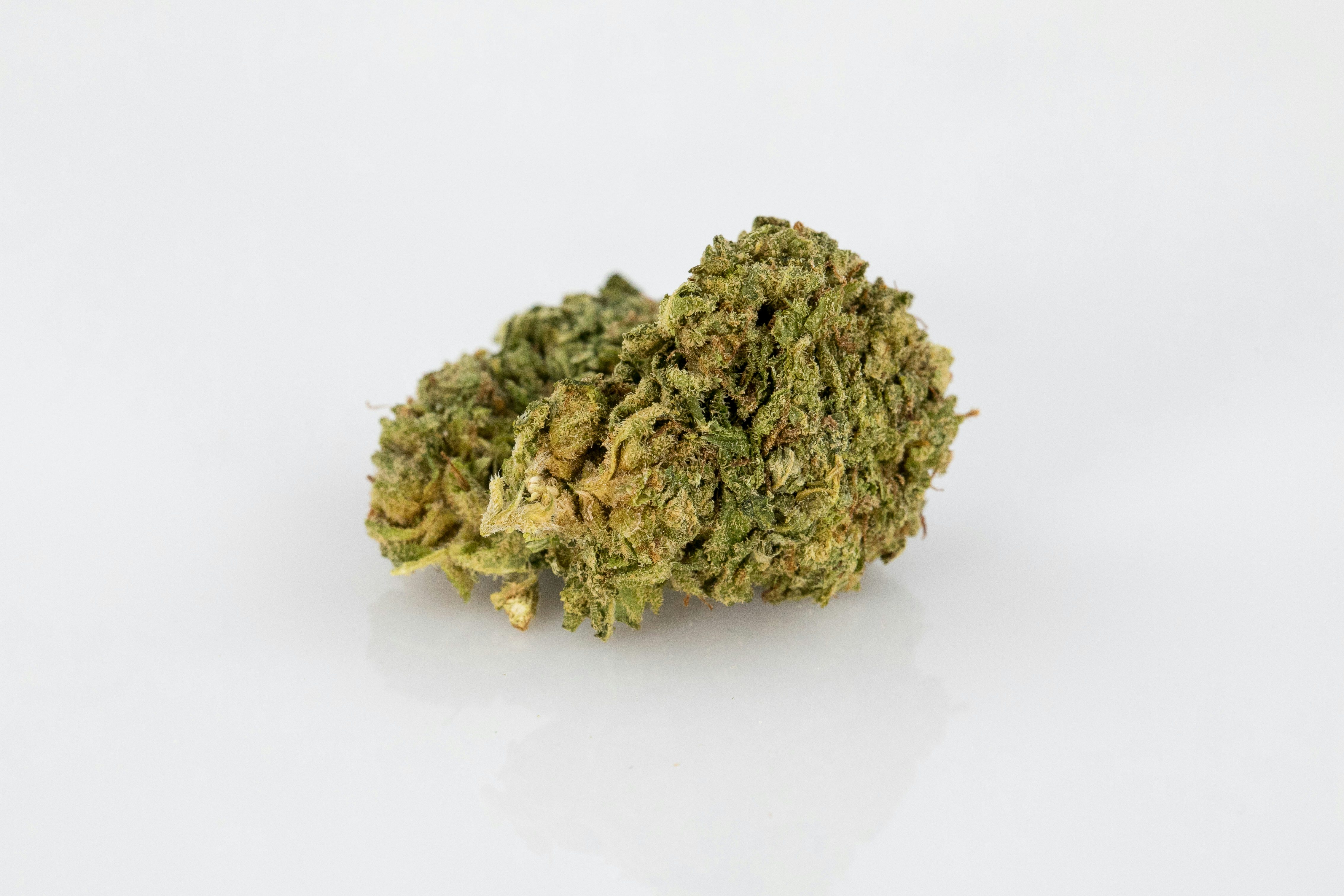 Traits of Juicy Fruit and Juicy Fruit Seeds
Juicy Fruit (now renamed Fruity Juice) is a delicious hybrid bred by Sensi Seeds. A mixture of two landrace strains, Thai and Afghani, this sweet flower has inherited slightly Sativa-dominant Hybrid effects, along with thick leaves with a burst of color that ranges in mixtures of purple, orange and green.
The THC content in Juicy Fruit is moderately high, ranging from 16 to 22% on average. These high numbers are good for medical consumers, who often find this strain helpful for arthritis, minor aches and pains, and chronic stress. Some find that this strain eases muscle spasms and provides a needed uplift in depression.
As its name suggests, Juicy Fruit is known for its candy-like taste with hints of citrus. Its aroma is sweet, tangy and often likened to tropical fruit. All in all, this strain tastes a bit like an herbal, tropical dessert. These candy-like qualities are nicely complemented by an all-around jolly and uplifting high.
Medical Benefits of Juicy Fruit
Medical consumers will find this strain effective for both physical and psychological ailments. It is known for its pain-relieving qualities for a variety of conditions. This strain is also an ideal treatment for PTSD, mood swings from PMS, and social anxiety due to its heavy cerebral effects.
This strain's Sativa-dominance provides uplifting qualities that make it a well-known social stimulant which can help with chronic fatigue, depression, stress, and anxiety.  The strain provides a gentle stimulation, one which typically does not cross the threshold into anxiety.

The relaxing bodily effects of this strain, which are described as giving a tingly sensation, offer pain relief to consumers struggling with muscle spasms, headaches, and arthritis.