Best CBD Deals
We all love some great cannabis deals! Getting ready for the holidays? Show your loved ones the gift of health, happiness, and anti-inflammation this holiday season with hemp-derived CBD. And the best part is, CBD can be shipped to all 50 states. However, CBD products can be expensive, so we've worked together with CBDOilUsers, one of the foremost authorities on quality CBD products, to round up the best CBD deals this Black Friday to help you save. Make sure you check out their deals page to see a full list of CBD oil discounts this Black Friday.
Best CBD Oil Deals
4 Corners Cannabis
Based in the Four Corners region of Colorado, 4 Corners Cannabis is a boutique "seed to sale" CBD company founded in 2013. Since then, they've been perfecting their "proprietary process" using their extensive cannabis knowledge to bring customers the highest quality CBD hemp products. While they make a selection of products, like CBD topicals, balms and oils for pets, we especially love their CBD Oral Tincture. It comes in three strengths, 250, 500 and 1000mg of CBD, and it's a full spectrum hemp oil for maximum benefits. Best of all? 4 Corners is offering 20% off all products from Black Friday through Cyber Monday with the coupon code BLACK20.
Rosebud CBD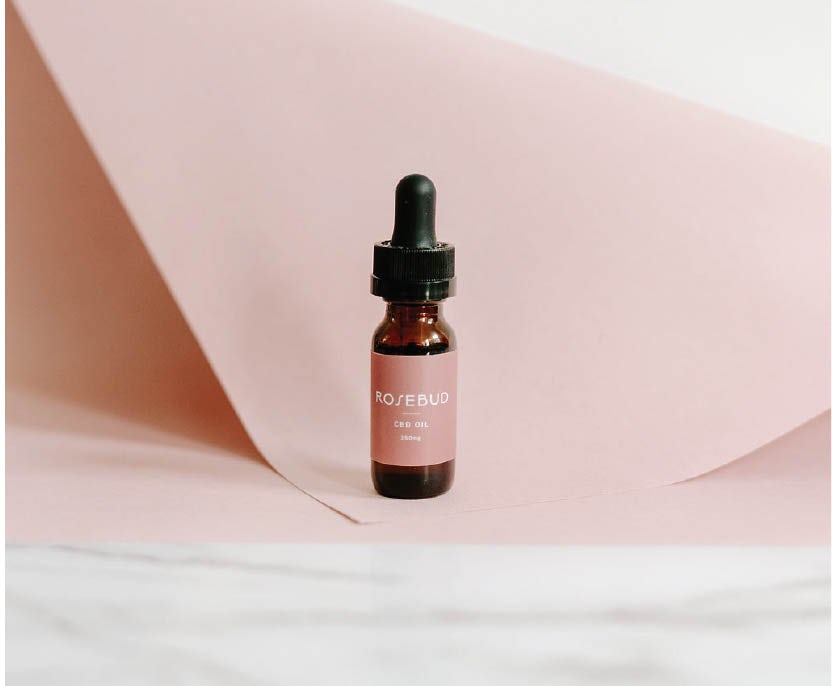 Rosebud CBD makes an excellent CBD oil derived from full spectrum, Oregrown-grown hemp. It's a CO2 extract that comes in three strengths, 300, 700 or 1000mg. It's completely herbicide, pesticide, and solvent free, and is one of my personal favorites because it's also flavor, additive and preservative free. They're offering 25% their entire site from Black Friday through Cyber Monday.
Elixinol
Elixinol makes a variety of hemp-derived CBD products, including a couple of different CBD tinctures. They offer a standard CBD oil tincture in several flavors and strengths, as well as their Respira CBD tincture and their signature hemp oil "Liposomes." The Liposomes are particularly handy because they're water-soluble, unlike many traditional CBD oils, so you can mix with your favorite beverage and not worry about all the oil getting stuck to the glass.
Elixinol will be having a Buy One Get One (BOGO) sale for every product on their site on both Black Friday and Cyber Monday, plus they'll be offering free shipping on all orders in the U.S. It's a great time to get your friends and family some CBD products, while also getting some for yourself!
CW Hemp
CW Hemp was founded by the Stanley brothers, the cultivator's of the first famous high-CBD strain, Charlotte's Web. Charlotte's Web or "CW' helped young Charlotte Figi's dramatically with her seizure disorder and put CBD in the national spotlight. Now, CW Hemp makes CBD oil in a variety of sizes and strengths, and they also offer CBD capsules, topicals, and products for pets. Their whole collection will be discounted 15% from Thanksgiving until Cyber Monday by punching in the promo code "SAVE15" at check-out!
NeuroXPF
NeuroXPF is a hemp-derived CBD company founded by former NFL star, Kyle Turley. Turley suffers from CTE, a neurological disorder common among high-impact athletes that causes stress, rage, depression, and memory loss. While there's no treatment of CTE, Turley found cannabis and CBD to help immensely with his symptoms, and so he founded NeuroXPF to help others with the powers of CBD. NeuroXPF makes a variety of CBD products, including CBD oil, water-soluble CBD drops, gel capsules, vape oil, and muscle rub. They'll be having  offering 30% off their entire site on Black Friday using the coupon code: "BLACKFRIDAY". Plus, they'll also be offering 30% off on Cyber Monday using the coupon code: "CYBERMONDAY".
Best CBD Edibles Deals
Dixie Elixir and Aceso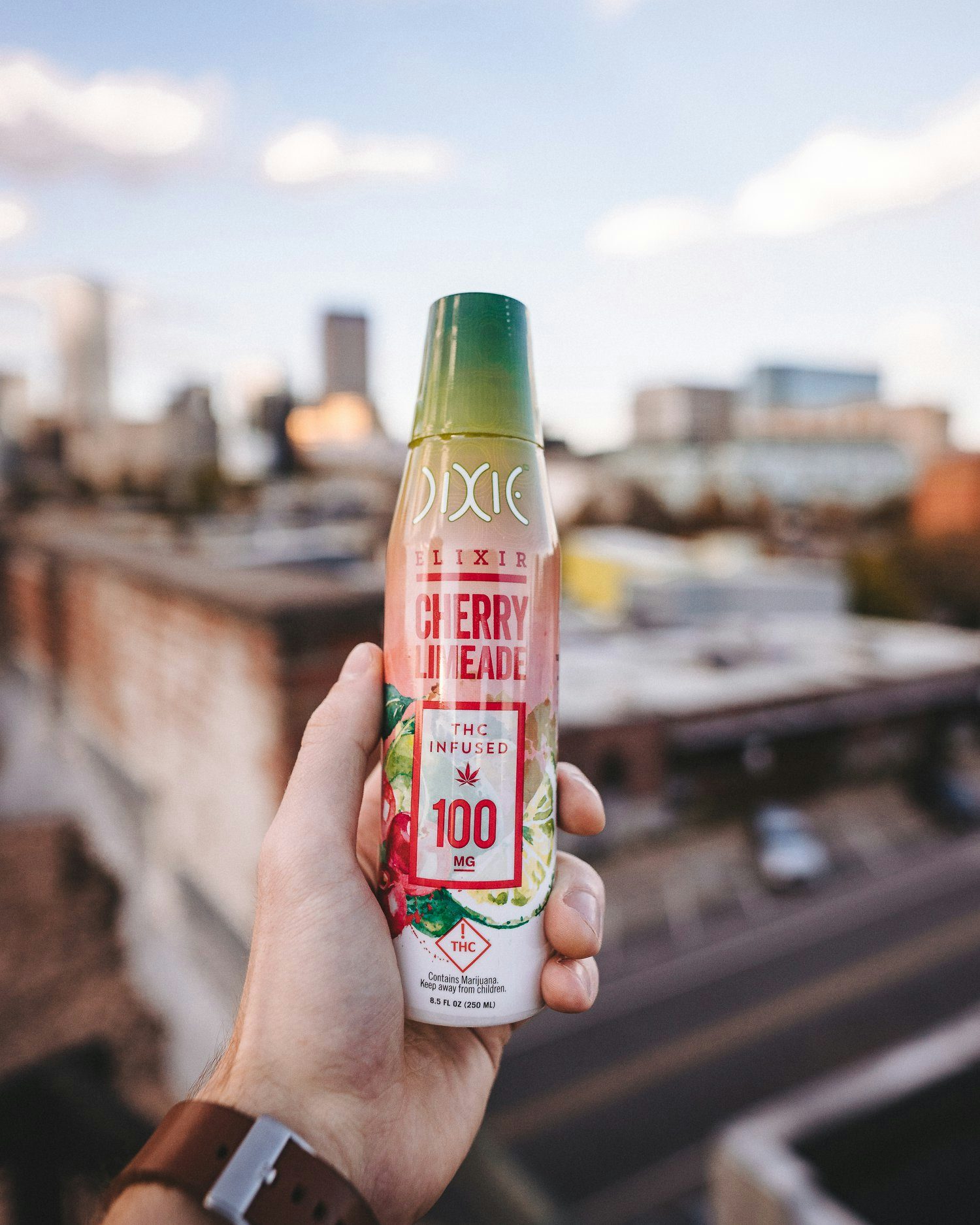 Dixie Elixir, makers of cannabis-derived mints, gummies, chocolates, and drops will be having a Black Friday sale for those in select states, like Colorado and California. For those outside of states where Dixie Elixir offers cannabis products, have no fear! Their hemp-derived sister company, Aceso, will also be having a Black Friday deal for anyone in the U.S. Aceso makes sublingual sprays in three different moods, Calm, Soothe, and Wellness. Or you could opt for their powder mix in the same mood-flavors, so you can make your own CBD mocktails.
Both Dixie Elixir and Aceso's site will be offering 30% off starting on Black Friday and lasting until December 3. Just enter the coupon code "friday" at checkout!
Green Roads
Green Roads World is another trusted source of hemp-derived CBD products. They have a wide range of CBD gummies in different flavors, strengths, and shapes. Prefer froggies over fruits? Not a problem! Green Roads also makes CBD vegan fruit chews for a more natural approach to CBD candy. Green Roads is planning on offering 25% their entire store on Black Friday, from CBD oil and topicals to gummies and even CBD coffee and tea!
Fab CBD
Fab CBD thinks of itself as a nutritional supplement, and as aid to overall health, fitness, and wellness. They make organic, vegan, CBD gummies in "fruit flavors" that are a fan favorite. Plus, they also make CBD oils in different strengths and flavors as well as a CBD topical salve for muscle and joint pain. Their products are all made with hemp, so they can be shipped to all 50 states. They'll be doing offering 15 to 30% off their entire line for the whole four-day weekend, no coupon code required!
Best CBD Topicals Deals
cbdMD
The hemp used to make cbdMD products is all grown organically right here in the U.S., in the heart of Kentucky. Then, that hemp is processed with using pharmaceutical grade technology and low temperatures to retain all the cannabinoids and terpenes. That way, cbdMD can provide the highest quality full spectrum CBD products.
While they carry CBD oil, at Herb we're particularly big fans of their CBD topicals. They offer a CBD Freeze roll-on or squeeze for pain relief in three different strengths, from 300mg to 1500mg. cbdMD also has an anti-inflammatory cream in three strengths, as well as a moisturizing cream in a variety of milligrams. Plus, they also offer CBD bath bombs in an assortment of signature scents, like Romance (frankincense) and Relax (lavender).
cbdMD will be automatically adding a free 30ml bottle of 300mg mint flavored drops in a custom gift box with every order of over $29.99, from Thanksgiving Day through to Cyber Monday. In addition, use coupon code "BLACK20" at the checkout to save 20% on your entire order.
Their most popular products include the broad spectrum drops which feature 0% THC, vape liquids, capsules, topicals, and bath bombs.
Best CBD Topicals Deals
Lazarus Naturals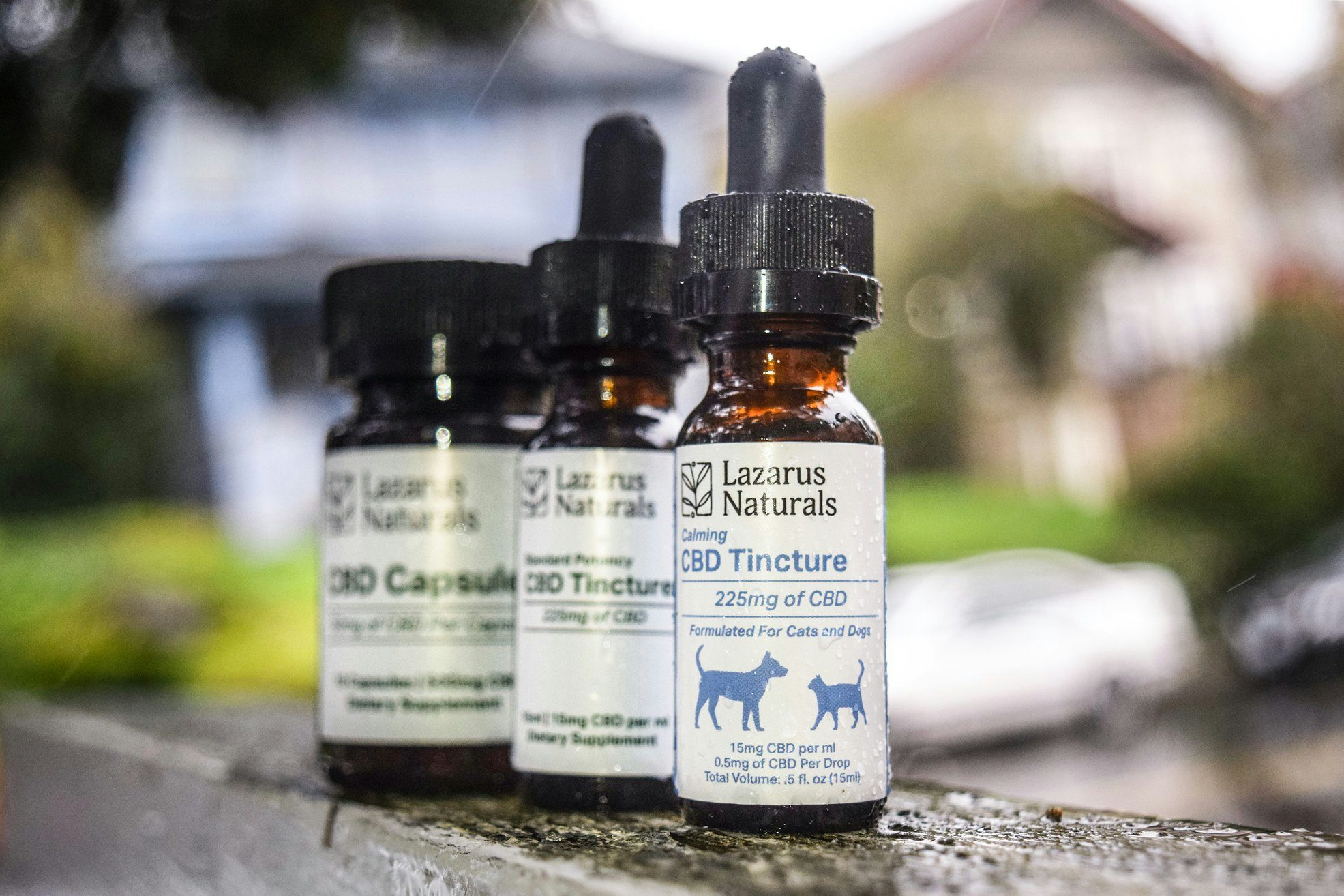 Lazarus Naturals is already known for having the lowest prices in the industry so a Black Friday sale is like a big, fat cherry on top. Their product line includes full spectrum CBD oil, capsules, and tinctures for pets, but our favorite is their Cedar Citrus CBD balm. That's because all of Lazarus Naturals' products are made from industrial hemp using kosher ethanol extraction to ensure purity.
Lazarus Naturals will be having a Black Friday sale that extended until Sunday, November 25. During that time they will be offering special gift packs containing:
One 15ml "Tropical Breeze" tincture, small Lavender Balm, and 1 oz coconut oil for $50
Three Large CBD Balms, one of each scent for $120
Two HP tinctures in "Tropical Breeze" & "Wintermint" flavors and a large Lavender Balm for $100
Make sure you use the code "cbdoilusers" to get 10% off of any order you place, including these promotional gift packs.
In addition to the special gift packs, they are also giving away a small Lavender CBD balm on all orders over $100 and a 40 count bottle of "Relax" CBD capsules on all orders over $200. The sale begins Thanksgiving Day, so you can get a headstart on your savings.
Hemp Bombs
Hemp Bombs offers consumers CBD derived from pure industrial hemp, with a range of products from oils and tinctures to gummies and beyond. Hemp Bombs will be offering 25% off all products from Black Friday through Cyber Monday with coupon code "BLACK25".
The Healing Rose Company
The Healing Rose Company specializes in organic, CBD body care. Made with CBD-rich hemp grown in the U.S., they offer a variety of skincare and self care products in adorable packaging. Their line includes chapsticks, body salves, bath salts, massage and body oil, and roll-on relief oil, all in different scents like Peppermint Rosemary or Grapefruit Eucalyptus. They're having a one-day Black Friday sale of 35% off everything on the site by using the code "BLACKFRIDAY". Plus, they always offer free shipping on orders over $100.
Best CBD Vape Deals
PureKana
Pure Kana makes a variety of CBD products, but their CBD vape pen stands out. Their "Blue Raz" pen is made with hemp-derived CBD oil that's blended with blue raspberry essential oil for a sweet, candy-like taste. Plus, this disposable vape pen is meant for relaxing, so it makes the perfect gift for the ultra-busy loved ones in your life! Pure Kana will be having a 15% off sale sitewide for Black Friday by inserting the code "give15" at checkout.
Select CBD  
Although Select CBD makes a variety of high-quality hemp-derived CBD products, their CBD vape pens are some of the best on the market. They come in a variety of moods and flavors, like Focus Peppermint, Revive Grapefruit and Relax Cinnamon. These disposable pens are a cute turquoise color, come with 0.5mL of CBD oil, and light up at the end when you inhale. Select also makes great CBD oil "drops" and products for pets, but we're a particularly huge fan of their vape pens here at Herb. Select CBD will be having a Buy 2, Get 2 Free sale on Black Friday! So it's a good time to stock up!
Best CBD Pet Deals
NuLeaf Naturals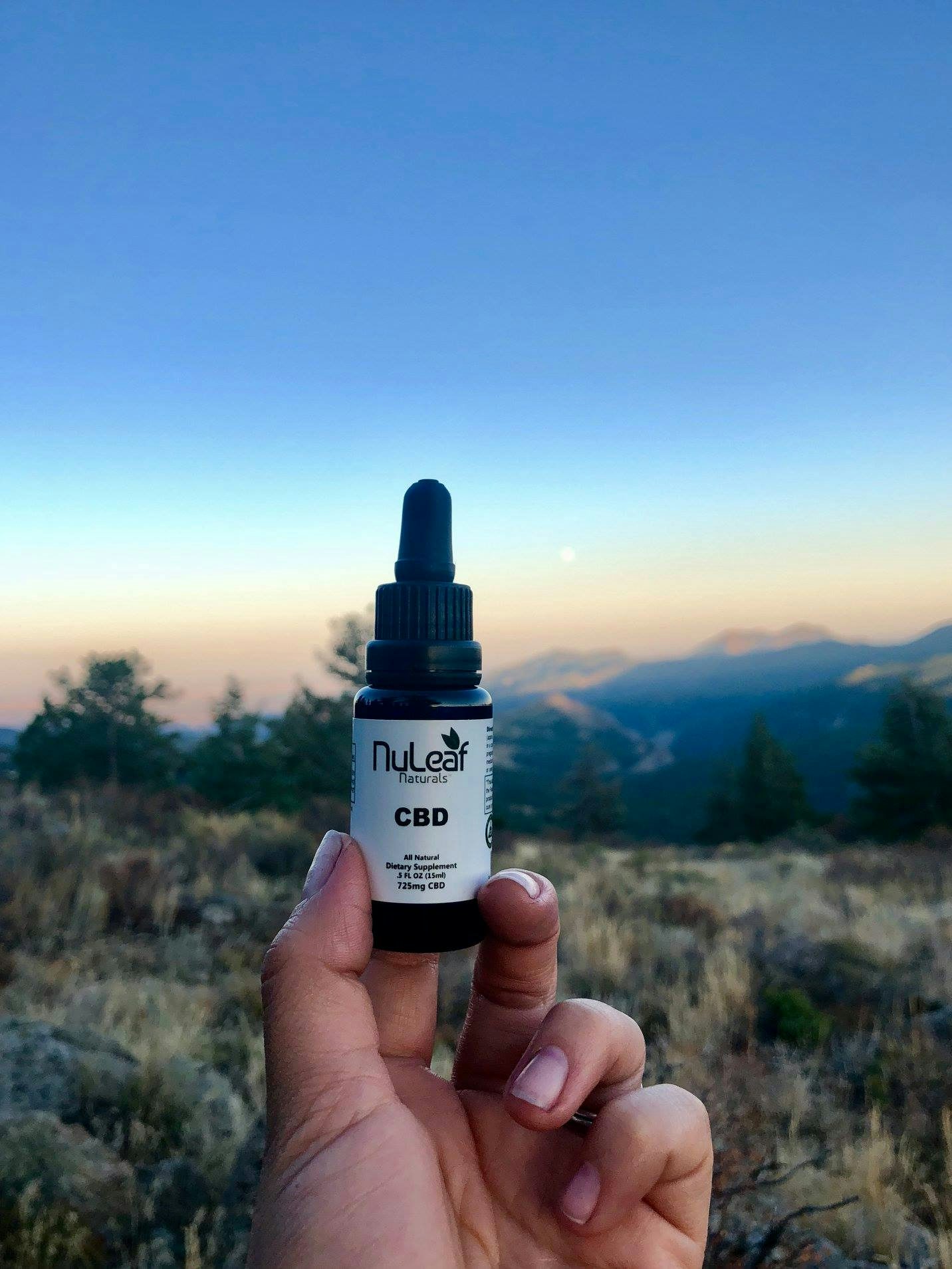 NuLeaf Naturals has been farming organic hemp in Colorado since 2014. They specialize in full spectrum CBD oil for humans and pets, using CO2 extraction. They pride themselves on retaining the full spectrum of cannabinoids and terpenes during their extraction process to provide the most medically beneficial and best tasting CBD oil around. NuLeaf Naturals will be offering 30% off their entire store from Black Friday through Cyber Monday by using the coupon code: BLACK30.
Club Hemp
Club Hemp products are all made with hemp grown naturally in Colorado. They make a variety of CBD products, but our favorite is their line for pets called "Fur Babies." CBD can help old dogs and cats with pain as well as help pets of any age with anxiety. Plus, Club Hemp just released new pet products, like a CBD pain spray, hemp seed oil detangler, and a shampoo bar. Club Hemp is unique because they offer memberships with discounted products, which could make a great gift or a useful tool if you find yourself ordering CBD for your pet on a monthly basis! They'll be offering 25% their entire site for Black Friday, including CBD products for humans too!
The Asher House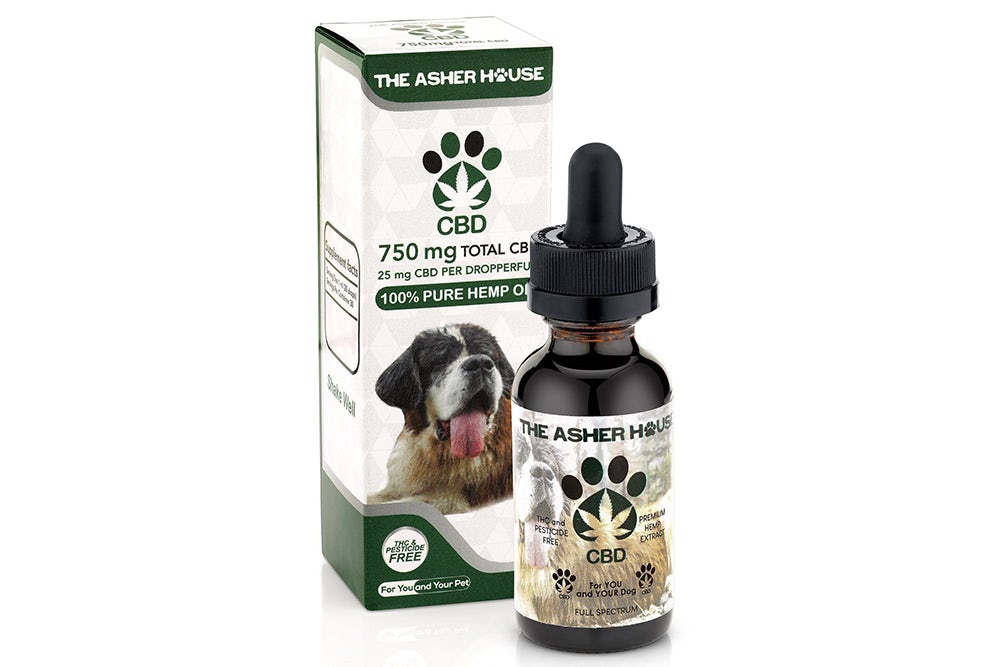 The Asher House makes CBD oil "for pets and their humans" because they take pet care seriously. So seriously, in fact, that the Asher House was founded in order to rescue dogs in need. They succeeded, partly thanks to their Kickstarter backers, who helped them raise over $50k to drive an RV across the country rescuing 48 pups, one in each state. Now, they offer a pure hemp CBD oil that they are proud to give to themselves and their furry pals. The Asher House will be offering 25% off from Black Friday through Cyber Monday (November 23 through 26), no promo code required.