Just over five years ago, Kyle Turley was in such bad shape, he considered taking his own life. The retired NFL offensive lineman had a debilitating combination of health conditions that could all be traced back to his eight seasons in the NFL.
Turley's chronic pain was nothing compared to his extreme light sensitivity that would trigger vertigo and even seizures that would land him in the emergency room. "We lived in a cave," recalls Turley's wife, Stacey Turley. "We couldn't have bright lights, we couldn't have the TV on a normal setting. He couldn't drive at night because the lights would spiral him, get him on that verge of vertigo."
On top of his physical ailments, Turley faced severe mental health challenges. His moods would swing dramatically from manic amounts of energy one day to a depression that made it difficult for him to get off the couch the next. And he was easily set off into fits of rage, which would often end in him smashing a piece of furniture and then leaving the house for a few hours. Even little things triggered him, like his wife's distaste for avocados.
"I lost hope that there would be a day when I could be myself and let my guard down instead of constantly walking on eggshells," admits Stacey Turley.
Chronic Traumatic Encephalopathy (CTE)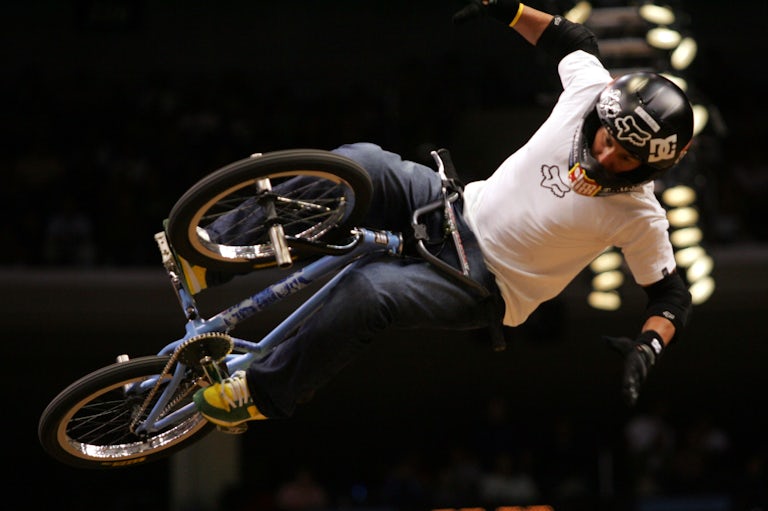 The doctors won't know for sure until Turley dies and his brain can be biopsied, but they hypothesize he has Chronic Traumatic Encephalopathy (CTE), a common neurodegenerative disease among former NFL players.
CTE, which used to be known as "Punch Drunk Syndrome," has been recognized in athletes since the 1920s. Yet, it wasn't until 2002 that it began receiving the attention and research it deserves. Even with scientific proof, the NFL denied the existence of CTE until 2016, when the evidence became too great to ignore. In post-mortem studies at Boston University's CTE Center, the leaders in the field, researchers found evidence of CTE in the brains of 110 out of 111 former NFL players as of 2016.
The symptoms of CTE—memory loss, depression, and aggression—have become facts of life for high impact athletes like Turley as well as soldiers and others who endure repeated head injury. In fact, the depression can be so bad it's caused a number of famous athletes to take their own lives, including BMX superstar Dave Mirra. However, once symptoms become obvious, usually five to ten years after repeated injuries cease, it's too late to reverse the damage.
Meanwhile, the NFL and other sports leagues have been criticized for overprescribing opioids and other meds, which are highly addictive and come with a host of side effects.
"I was prescribed every medication they have in Western medicine," says Turley. "All the painkillers, muscle relaxants, anti-inflammatories, sleep aides to psych medications. [They] made me manic and left me completely distorted from reality and the world."
CBD for CTE: Could Cannabis be a CTE treatment?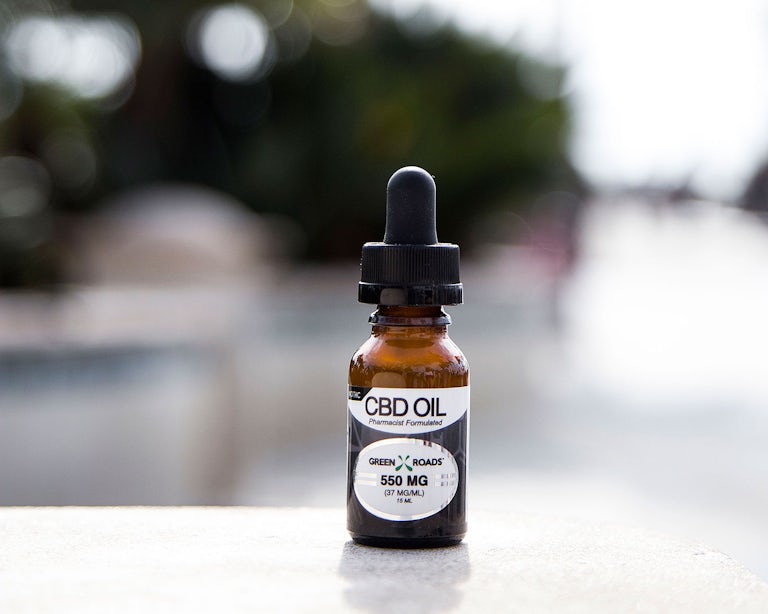 Things only finally began to look up when Turley discovered medical cannabis. The couple moved to Southern California from Kansas, where they had no access, and he began experimenting with different strains for his ailments, like Jack Herer, Blue Dream and XJ 13. But it wasn't until he started using CBD for CTE in conjunction with cannabis flower that his life returned to normal.
Turley not only had an improvement in his mood and pain, but his vertigo, light sensitivity, and seizures also improved dramatically. Now, he says it's been five years since he's been triggered in public. By smoking cannabis flower and taking 75 mg of CBD for CTE each day, he's also completely weaned himself off his cocktail of prescription drugs, which can make the symptoms of CTE worse.
The Science of Cannabis and CBD for CTE
Cannabinoids like CBD, on the other hand, are showing great potential for preventing and improving CTE. Since 1998, studies have found that CBD can protect nerves from damage and degeneration. It is also a proven anti-inflammatory which may prevent further brain damage post-injury.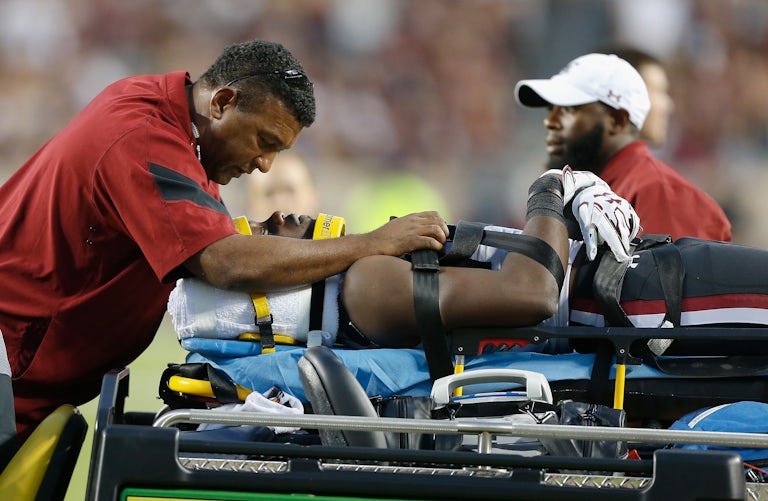 But the secret of CBD for CTE may lie in CBD's ability to control calcium exchange in neurons, explains William Kinney, Ph.D., Kannalife's Chief Scientific Officer. "Calcium is really central to neuronal injury," says Kinney. "So if you can control calcium you can control injury. In an injury, calcium levels go very high. So if you have a drug that can control this exchange and limit the calcium levels, then you can basically control the injury to the neuron."
CTE Symptoms: Dementia
Kinney hypothesizes that CBD could also help other neurodegenerative diseases, like Alzheimer's, Parkinson's, and Huntington's, in much the same way, by controlling calcium to prevent further neuron death.
Although cannabis has treated most of Turley's conditions, he still suffers from early onset dementia, something which is common among people with CTE. At 42 years old, his wife says she sees him forget out-of-character things: he leaves the hose on overnight or the stove on for an hour. He also struggles to retain information and make new long-term memories. For example, he'll often make the same comment after a TV commercial thinking it was the first time he came up with it.
In 2016, researchers found that beta-amyloid, the protein that builds up in the brains of those with Alzheimer's, initiates an inflammatory response that eventually kills neurons. They also found that the activation of cannabinoid receptors blocked that inflammatory response, showing great hope for using cannabis as a preventive treatment.
That's why Kinney and other scientists are trying to design a cannabis-based medicine to act as a potent neuroprotectant. The idea is to give this drug to football players, other athletes, and even members of the military before they're about to endure repeated head trauma to protect their brains from the stress-induced oxidative state which causes inflammation and potential long-term damage.
CBD for CTE: A Godsend for the Turleys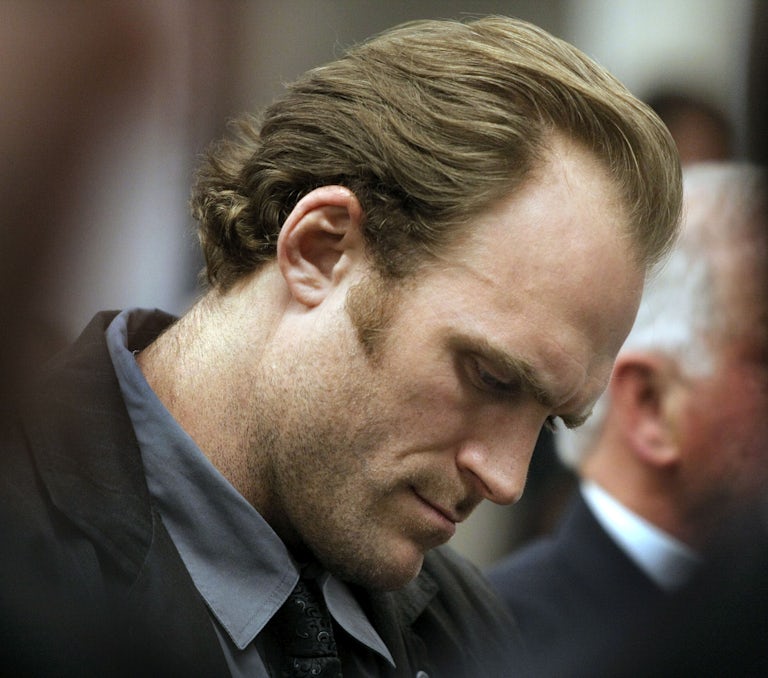 Turley has also become a CBD advocate in the hopes that his fellow athletes will be transformed by it too. These days, Turley is back to doing the things that he loves again, like surfing, playing guitar, and most importantly, spending time with his family.
"It changed my life. It saved my life," Turley says of CBD for CTE. "CBD is going to destroy every other medication out there… it's going to completely eliminate the use of other pharmaceuticals to deal with these issues."