Flav, formerly known as FlavRx, is dropping the Rx and re-branding themselves to cater to a different kind of consumer. More specifically, recreational consumers. While the medical benefits of the herb are often the initiation point to vaping, there are people out there who just want to get stoned. And that's okay because Flav's Black Label products are bringing potency to the vape experience. And plenty of it.
Flav's Black Label products cater to different cannabis enthusiasts
With the existing stigma surrounding people that get down with the ganja, many people don't want to admit that they actually enjoy getting high. Sure, folks without a clue will tell you all day long that when you choose to get high, you can't accomplish anything. The reality is that there are professionals and creatives all across the United States using cannabis to improve their focus and expand their imagination.
Flav's Black Label products cater to that precise type of stoner. Not the lazy, couch-locked caricature that has filled traditional media narratives, but the kind to vape to supplement their creativity or that simply want to vape themselves into another dimension after a long day of grinding.
Their products have been voted best tasting and highest potency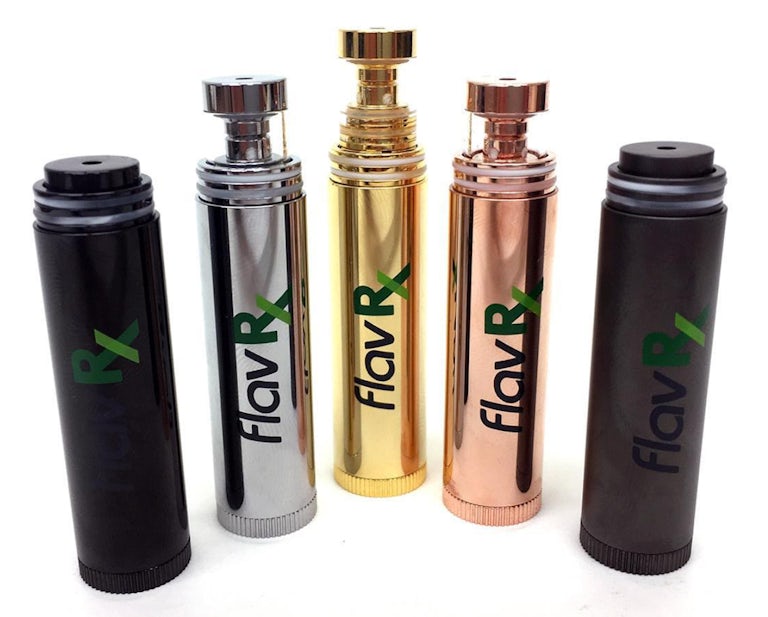 In fact, you'll feel like you're dabbing more than you're vaping if you puff correctly. With all of Flav's tasty oils, all of which contain anywhere from 80-90% THC, that shouldn't be a problem.
As of now, the Black Label line consists of the following: Black Label Tanks and Flav Batteries. You can purchase them separately, or buy them together in one convenient bundle. From mouth-watering Sativas like Sour Diesel to Indicas like Skywalker, the Black Label line has it all. There are also a variety of Hybrids, too, including everyone's favorite, Gorilla Glue.
Consistency, purity, and reliability are the hallmark of Flav's Black Label line.
Regardless of your strain preference, all of Flav's extracts are processed the same through a solventless, CO2 process. There are no fats, nor are there any residual waxes. And their unique terpene blends match perfectly to the type of strain.
With that being said, you'll never be turned off by Flav's Black Label products. They only offer the most natural and most exquisite flavored extracts. And perhaps more importantly, they are super-duper potent.
Each component of Flav's Black Label line represents not only cutting-edge technology but also cannabis culture as a vibrant community.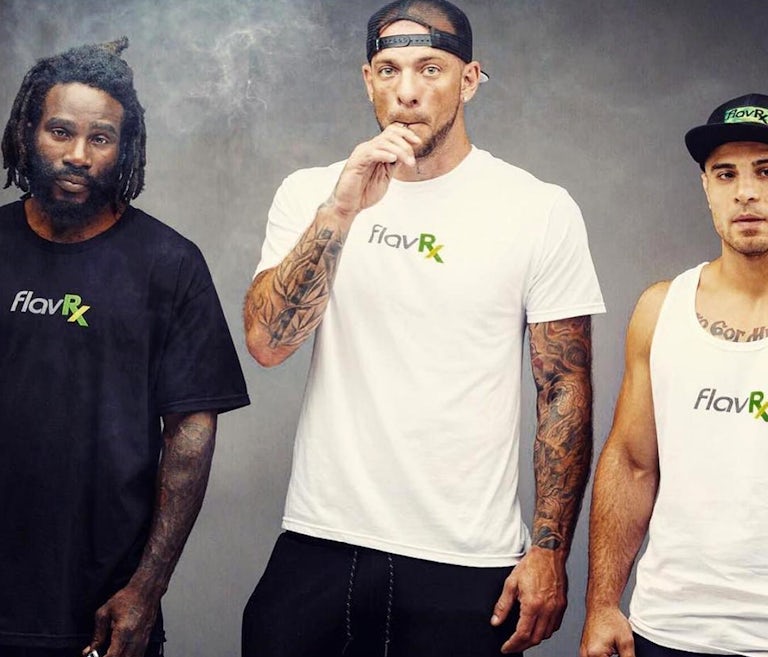 Yes, stoners, that includes you, too. Flav's Black Label products do not discriminate. They are for anyone who's looking for a vape experience that packs a punch.
If you want the comprehensive experience, then Flav's Double Black Label bundle packs are your best bet. Not only do they come with the premium Flav battery, but also the cartridge filled up to the brim with 1000 mg of their finest oil of your choice. Plus, you get double the amount of oil with the bundles as you do with the singles. The cartridge sold alone comes with 500 mg of CO2 extract.
Flav has precisely seven Black Label Indicas, five Sativas, and four Hybrids.
With all those options, good luck choosing just one type of strain. Then again, the only way you'll refine your tastes is by experimenting with them all.
Each package features a stand-out image behind the strain name for maximum readability. For example, Strawberry Cough has some pretty tempting-looking strawberries in the lefthand corner. And Fire OG is practically bursting into flames. Consider these images a thought starter.
Flav has even collaborated with the Grammy-nominated band Rebelution to bring you two signature strain Black Label oil cartridges
It's not joints and spliffs that the Reggae band Rebelution prefers, it's vaping. And being that the group is both close friends and personal fans of Flav, they decided to team up with the San Diego-based company to launch not one, but two Black Label strain cartridges: Cali-O, an indica, and Sour Tsunami, a Sativa. While Cali-O offers a calm and tranquil experience, Sour Tsunami produces euphoric and energizing effects that will leave you feeling both bright-eyed and bushy-tailed.
The cartridges are designed to go along with their customized oil battery pen, which is also part of the collaboration with Flav and delivers perfect puffs while on-the-go. But that's not all. There's also a dry herb vape kit that offers a non-combustion way of vaping and includes the unit itself, rubberized tips, additional screens, cleaning utensils, and a micro USB charger.
Where you can find Flav's Black Label products.
Since Flav's Black Label products do contain THC,  you'll only see them in states where cannabis is legal such as California, Oregon, Washington, Nevada, Michigan, Hawaii or unincorporated U.S. territory like Peurto Rico. If you reside or are visiting one of these states, head on over to the closest dispensary. If not, head on over Flav's website. Aside from the Black Label weed products, there are some pretty dank products worth checking out like THC-infused chocolate and CBD gummies. But if you're tired of being subjected to the same tie-dye t-shirt stoner-cliche, then Flav's Black Label products will broaden your mind.