For a long time there was something laughable about the idea that pot was "stronger now than it used to be." But as anyone who's smoked weed from a legal market or stuck around to see the industry grow can attest, licit pot is often very much unlike the way that it "used to be." THC content is increasing across the legal and illegal markets both while CBD levels fall. These shifts in cannabinoid levels explain why inexperienced people like Maureen Dowd have been getting into situations where they bug out from eating an edible. And as much schadenfreude as these occasions can offer (really, the Dowd story will never stop being funny), these reactions do end up causing a number of overzealous hospitalizations of panicked people. Colorado alone has jumped from having 803 marijuana exposure visits per 100,000 hospitalizations to 2,413 post-legalization—a costly price to pay for panic.
And while for most smokers these higher levels of THC might just mean a freakout, people who are relying on marijuana for medicine, especially for chronic pain or mental illnesses like anxiety, might not have access to the types of high-CBD strains that would benefit them most.
For all of the dispensaries that understand the differences between medical and recreational marijuana, some only represent the side of the culture that stresses higher and higher levels of THC. Last time I tried to get a midi at the neighborhood shop I was looked at strangely and given the suggestion that I pay $5 more for top shelf.
But you wouldn't, for example, have a liquor store clerk trying to sell you Everclear. Some days you might want wine, some days you might want beer, and some days you might be making a bowl of terrifying, grain alcohol-based fruit punch for a party—regardless, there's always some variation in the alcohol content of each drink so that you have a choice about how messed up you get.
Some of the mental effects of high-THC strains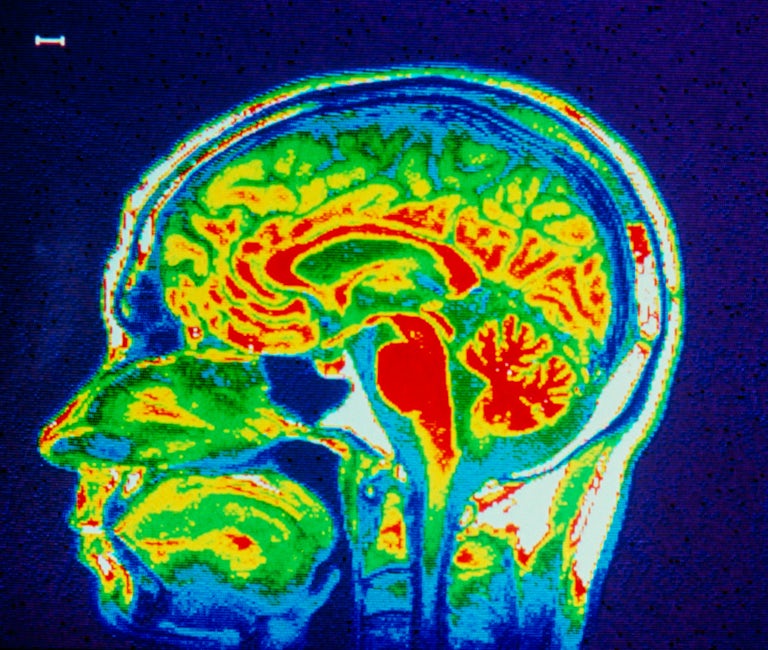 It's not only the type of high that gets affected by THC levels: as with any chemical vice, the brain is put into an altered state that can have lingering effects on mental systems.
THC undoubtedly messes around with the brain's supply of dopamine. Dopamine is responsible not only for mood regulation but also for the moderation of addictive behaviors. It certainly plays a part in marijuana withdrawal. Endocannabinoids, which are naturally made by the body, are usually what regulate the management of dopamine and adding additional cannabinoids into the mix can unsettle its homeostasis or even imbalance it further in cases of mental illness.
Tetrahydrocannabinol also affects the release and uptake of the amino acid GABA, the central nervous system's most abundant neurotransmitter. GABA is particularly concentrated in the cerebral cortex, the ever-crucial site of higher-order brain operations like "sensation, perception, memory, association, thought, and voluntary physical action." Unlike other neurotransmitters, GABA blocks nerve impulses from firing off and helps to manage conditions like anxiety, muscle tension, insomnia, short temper, irritable bowel syndrome, migraines, mood, allergies, seizures, and—crucially—addiction. THC, as a GABA agonist and inhibitor, not only keeps the neurotransmitter from being released, it also blocks the GABA that exists from locking into its receptor.
CBD, on the other hand, actually increases the release of GABA while also giving it an easier time when it comes to binding to the receptor, which suggests a mechanism for how CBD prevents seizures. The way that cannabidiol interacts with GABA is similar to benzodiazepines, anxiolytics like Xanax and Klonopin, likely pinpointing CBD's anti-anxiety qualities as well.
What responsibility do dispensaries have?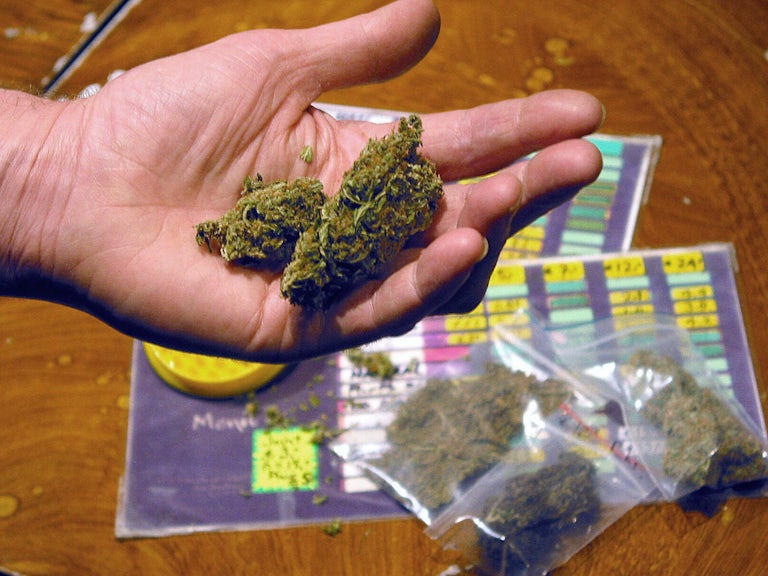 The more research that is released about THC versus other cannabinoids like CBD, the more it seems that there needs to be some sort of a greater cannabinoid balance in the industry. Also important is the spreading of knowledge among consumers so that the demand for higher-CBD products isn't just a niche thing. It's not uncommon for dispensaries to not buy CBD products, to be semi-permanently "out" of their high-CBD strains, or to simply have no range of product available between high-THC strains and Charlotte's Web. Even in Los Angeles, which is technically still only a medical market, CBD is seen as a specialty product for a slim number of patients when in reality it is a crucial—possibly even neuroprotective—component of cannabis.
It's not even just a medical matter: when CBD and THC interact they both engage in a "synergistic chemical effect," the entourage effect, which purportedly leads the cannabinoids to highlight one another and act more effectively. Certain specialty concentrates play around with this theory, making products like 1:1 THC to CBD vapes, but they're hard to find.
Perhaps as an entire industry, we need to re-evaluate our goals in the medical and recreational markets both—it's time to really focus on the whole cannabis plant and not just its psychoactive qualities. It's not that THC should be eliminated or these high-level strains restricted; rather, the whole stock of available strains with various THC: CBD ratios should be expanded. Largely there needs to be wider education offered at the budtender level to people like novices, certain medical patients, or just those who are looking to smoke weed at a non-overwhelming level. Instead of being salespeople, budtenders need to be knowledgeable about what physical effects THC really has to help guide patients and recreational smokers towards a strain that will work for them.