B-Real, the founding member behind acts Cypress Hill and Prophets of Rage, now finds himself in yet another cannabis-focused role. The rapper and cannabis entrepreneur opened his first dispensary in Los Angeles on Wednesday. The recreational and medical cannabis dispensary, called Dr. Greenthumb's, aptly borrows its name from the Cypress Hill hit of the same name.
Despite the good news, the rapper hasn't always backed the legalization of cannabis in California. He formerly expressed opposition to California's Proposition 64, the bill responsible for the legalization of recreational cannabis in his home state.
An article by Marijuana Moment points out that the life-long cannabis enthusiast shared an infographic on Twitter back in 2016, which claimed Prop 64 would benefit the wealthy elite, incarcerate young adults, and heavily tax the general public. Other concerns expressed on the infographic include overregulation fueling the black market, the removal of citizens' rights to grow for medicinal uses, and new competition damaging small and medium-sized cannabusinesses.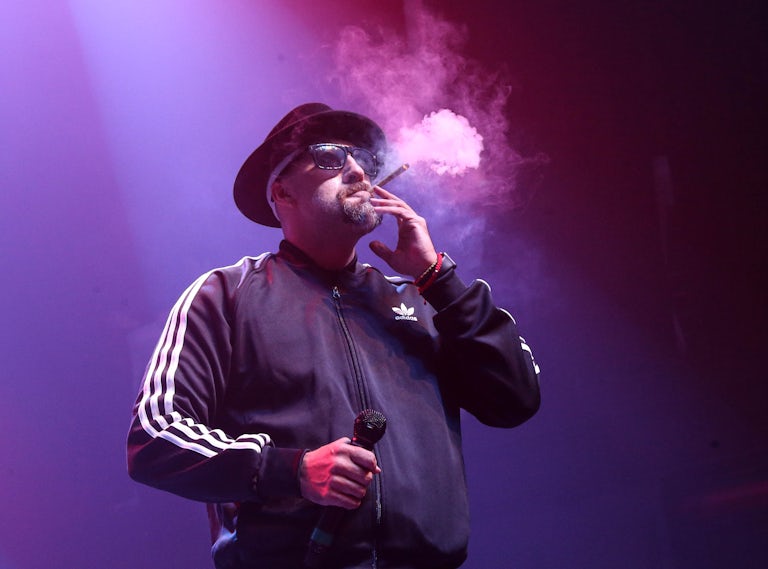 The rapper quickly changed his tune, however, publically retracting his statements the day cannabis ballot measures passed in California, Maine, Massachusetts, and Nevada. 
In a video posted on B-Real's personal YouTube channel, the rapper provides more information about Dr. Greenthumb's plans, which include curated strains from their "Insane" line. He also announces forthcoming cannabis events such as meet and greets, which will take place at the dispensary.
Dr. Greenthumb is a cannabis farmer and B-Real's alter-ego. It's also a song considered to be a stoner classic, as are many Cypress Hill hits.