Quavo might be the next rapper in line to pursue business ventures in the cannabis industry, though it's pretty unclear exactly what he's planning to do.
The member of rap supergroup Migos and Travis Scott collaborator shared a cryptic tweet late last month, hinting at the possibility that he might be opening his own dispensary.
"H U N C H O  D I S P E N S A R Y" reads the Quavo-stylized tweet. 'Huncho' is one of two pseudonyms that the rapper uses. 
Assuming that Quavo actually wants to open a dispensary isn't far-fetched considering how many of his contemporaries in the rap biz are finding their place in the quickly growing cannabis industry.
The venture would be a smart move for the rapper. Hot New Hip Hop reports that the response to the tweet was enthusiastic, and, considering his massive influence and outreach, the success of a potential business associated with the artist's name is highly likely.
Though Quavo has yet to confirm or comment on the tweet, the artist would join the growing list of rappers and other celebrities who've decided to take their name into the cannabis space.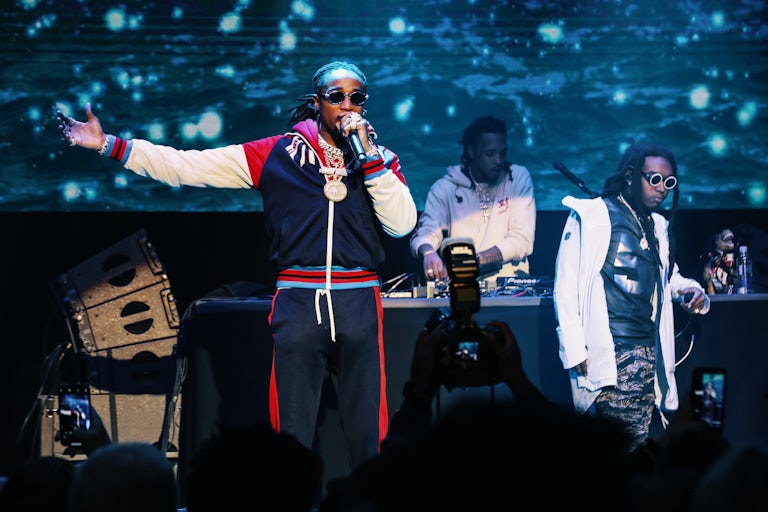 Some past figures of interest with cannabis brands include the likes of Wiz Khalifa, who owns the highly approved Khalifa Kush.
Other musicians have also launched their own signature brands. Some of these brands include Tyga's strain Taste,  Curren$y's Andretti OG, Snoop Dogg's Leafs By Snoop, and Willie Nelson's Willie's Reserve cannabis line. Even Cypress Hill's B-Real opened his own dispensary in Los Angeles, California earlier this year.